I'm Zac.
Warden of AA School's Hooke Park campus and specialist lecturer to its Design + Make programme, Zachary Mollica is a Canadian architect and maker whose work focuses on the integration of digital methods alongside craft knowledge and natural materials.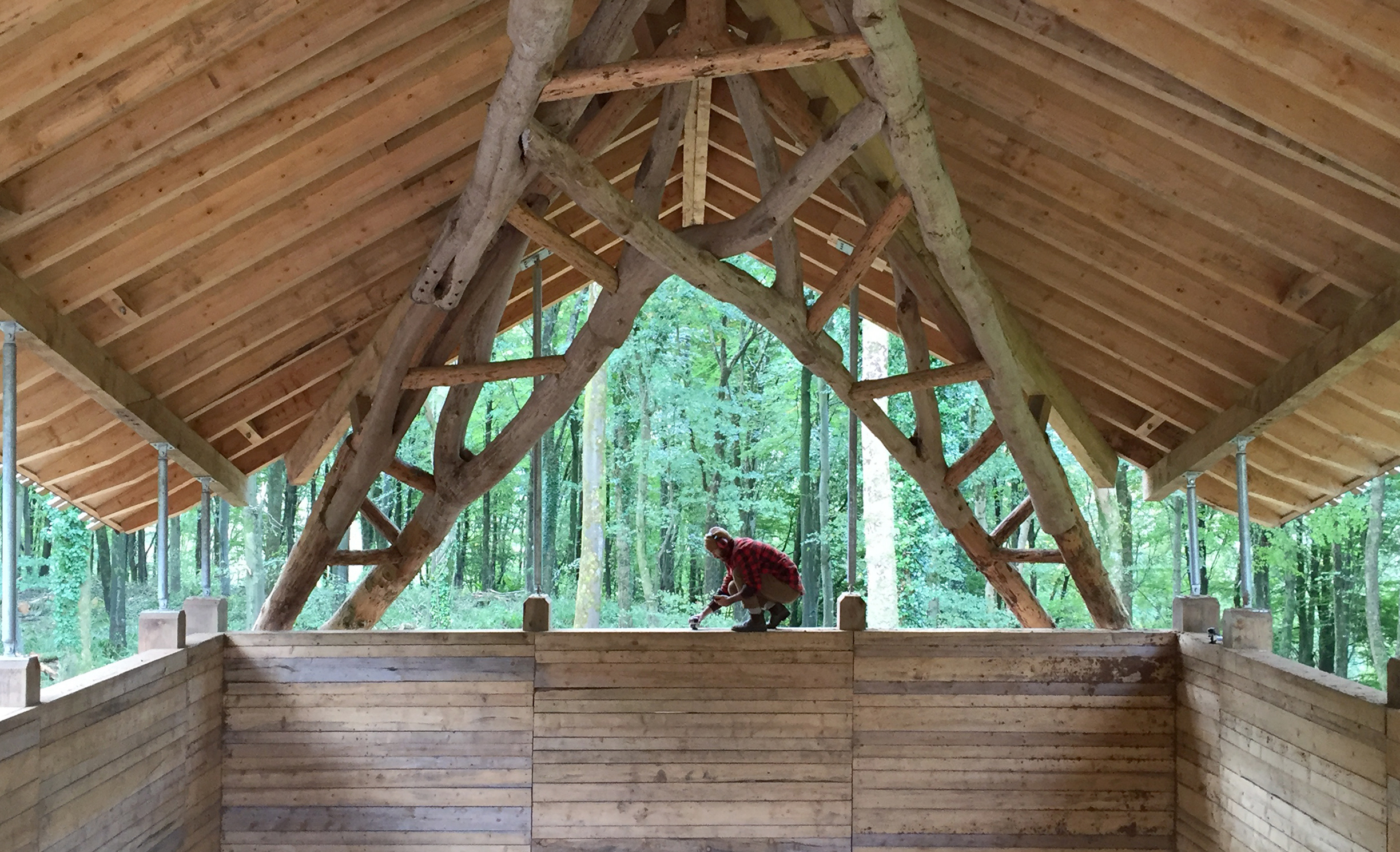 BACKSTORY
My father and grandfather, both carpenters, involved me in their work from an early age. Before architecture school I studied liberal arts and physics, and after my undergraduate studies worked for cultural and design practices in Amsterdam, Lunenburg, Toronto and Vancouver.
Then I landed in Hooke Park – a site that merges camping, hi-tech workshop and design studio. Arriving in 2014 as a student, 5 years on I have taken on management and direction of the campus, working closely with the AA's senior management team.
Tapping every extreme of my prior experiences, in Hooke I have developed a unique expertise in the production of complex architectural structures – using new and old methods with trees as a primary material source (embodied in the Tree Fork Truss).
Variety of experience is my strongest trait – I like to work on a bit of everything.