Working with What's Around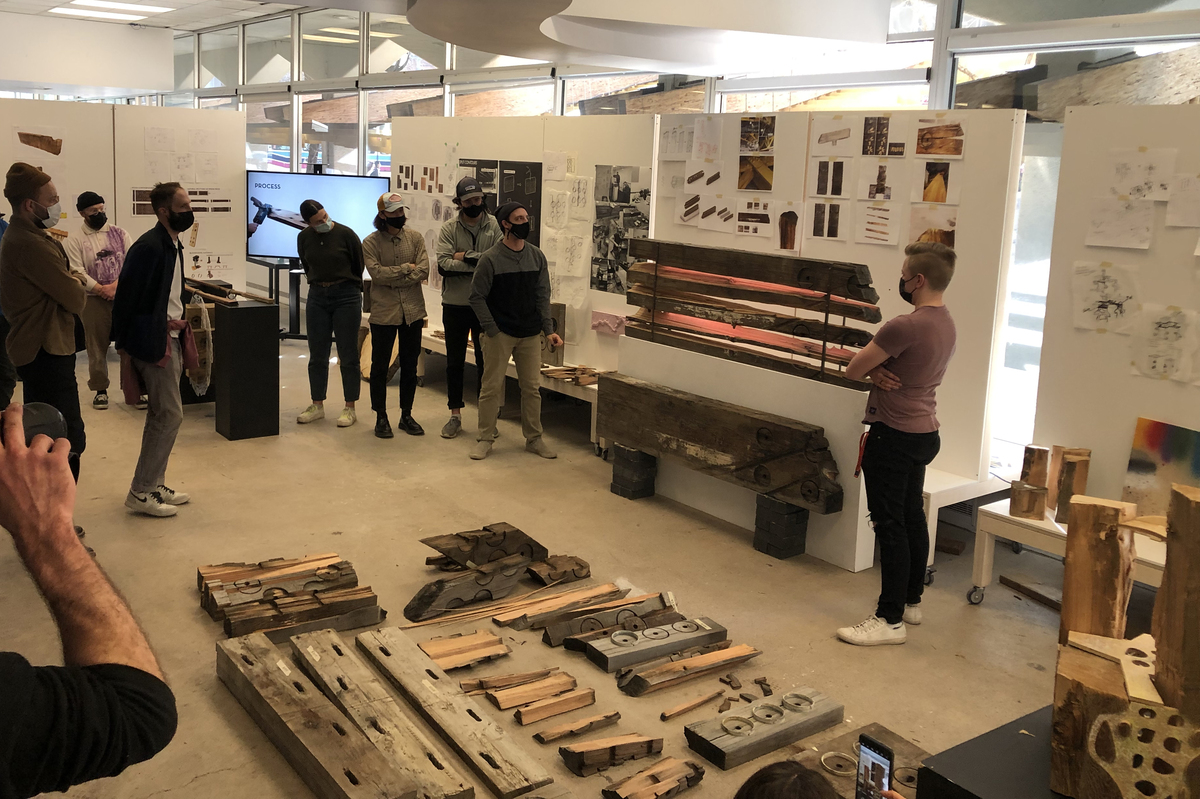 2021
In fall 2022 I was awarded the University of Calgary SAPL's annual Taylor Block Lectureship, and lead a one-week intensive workshop with graduate students.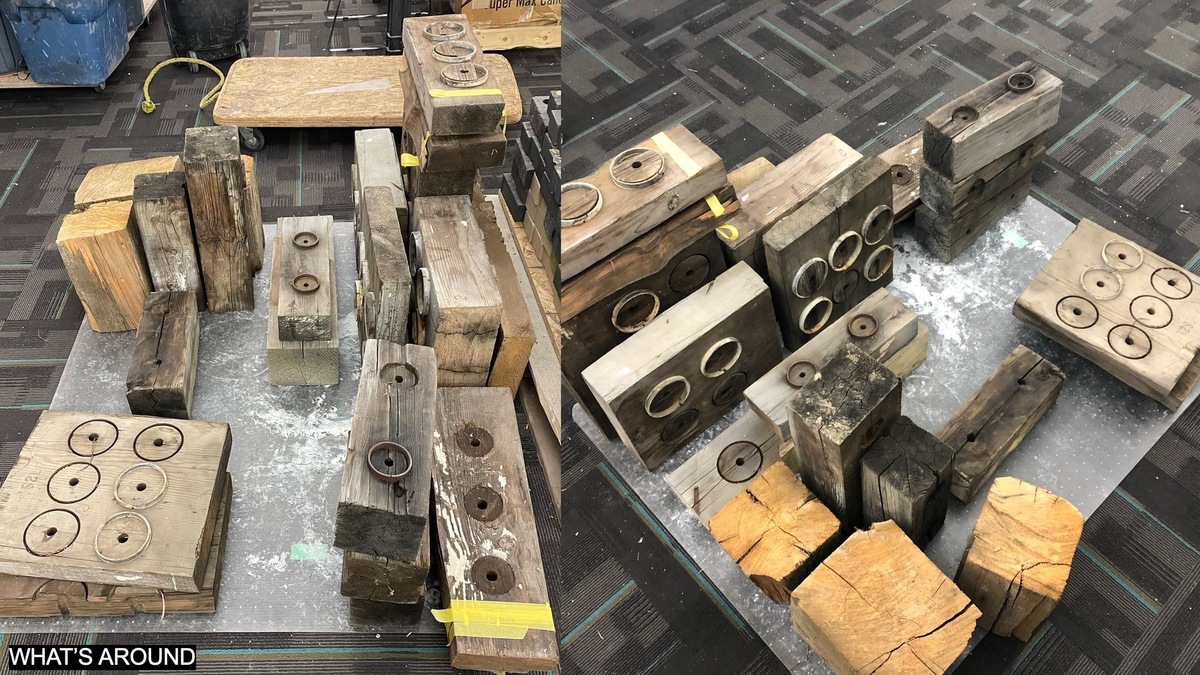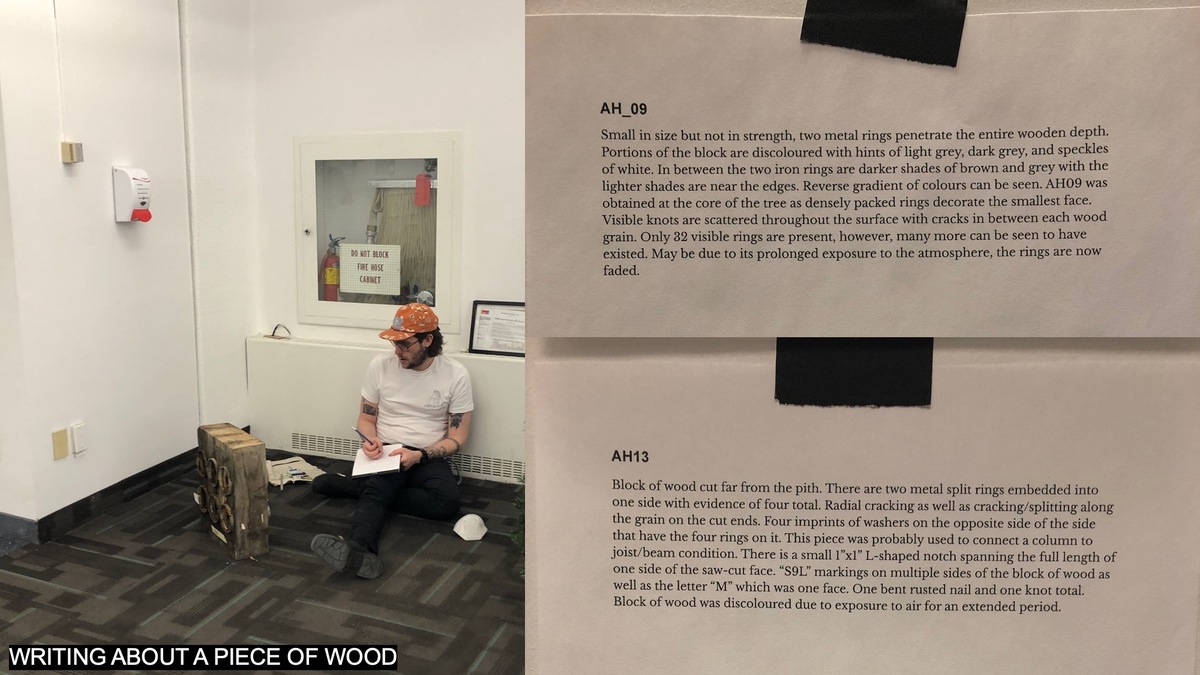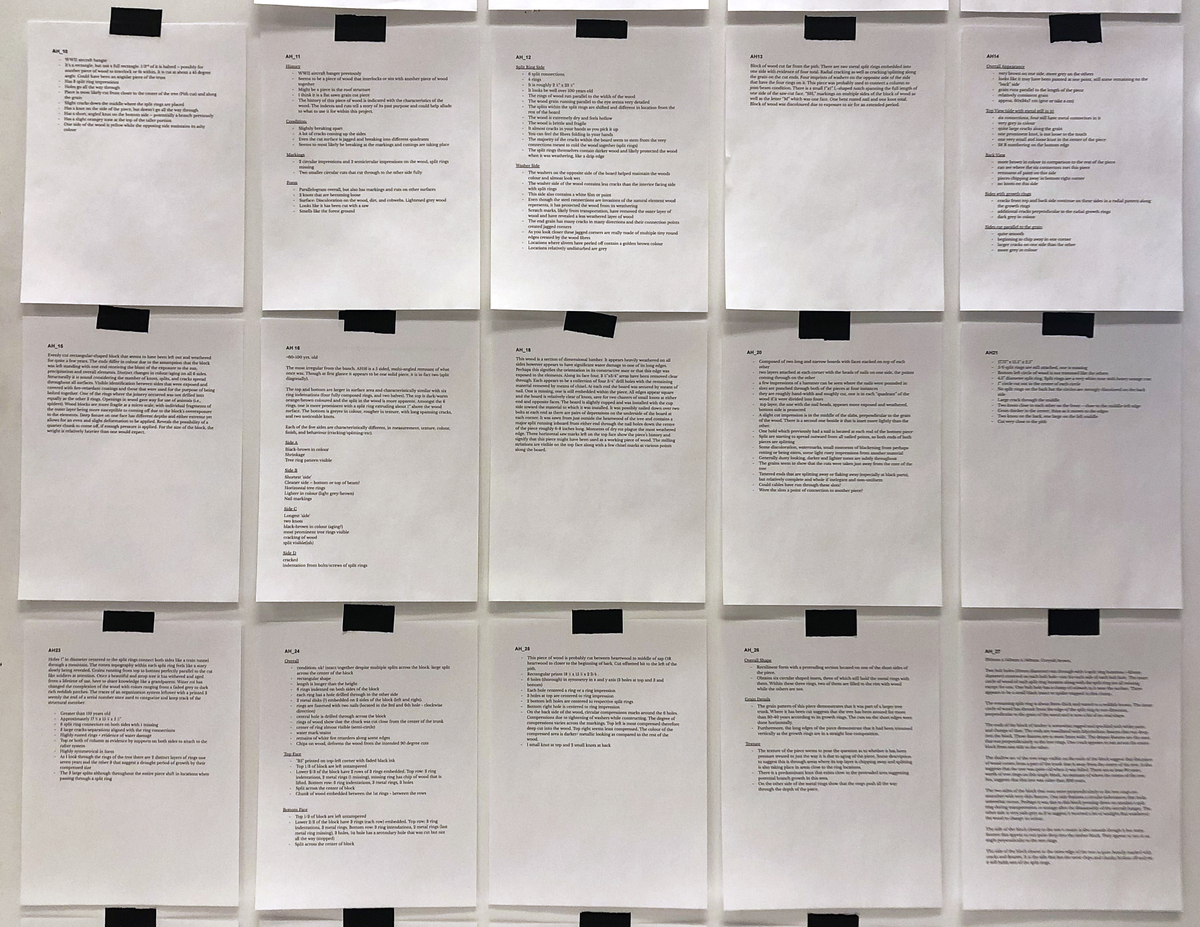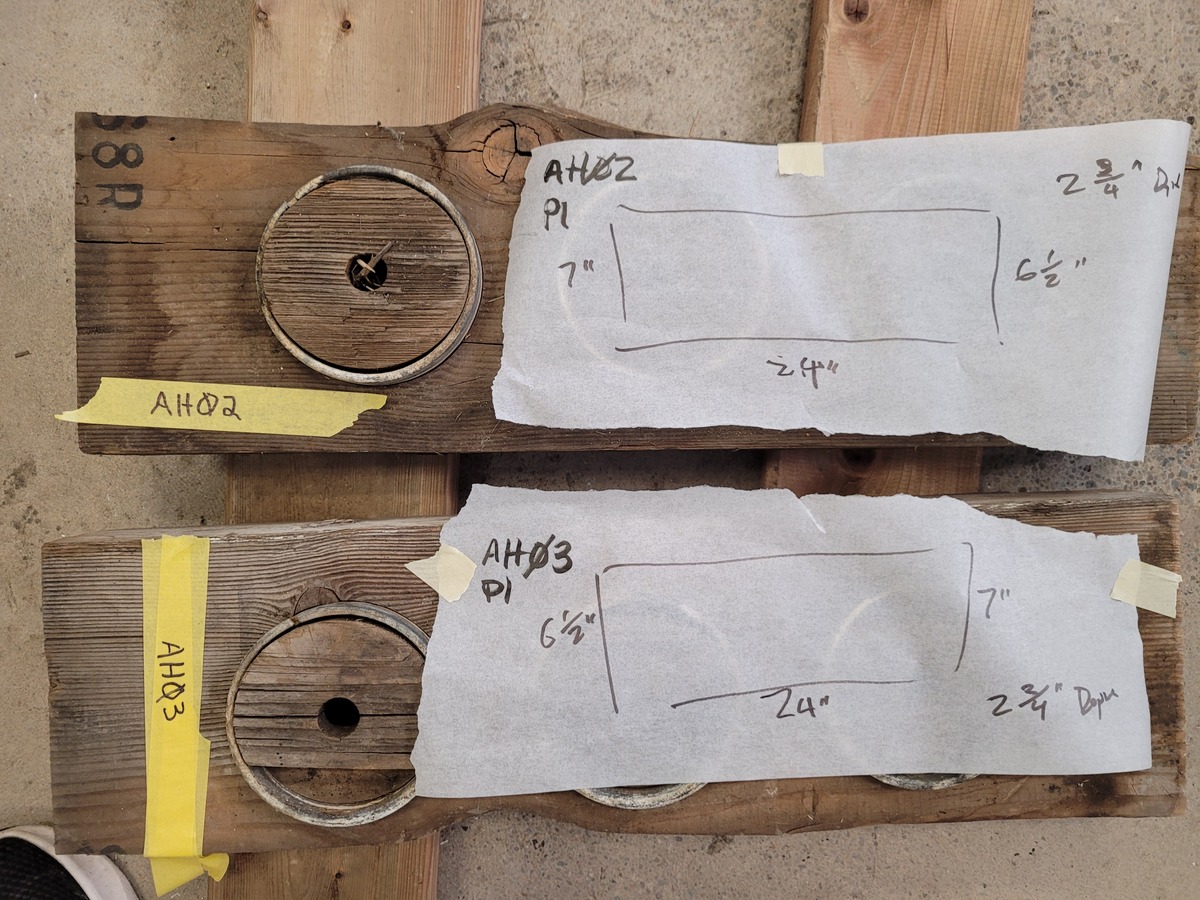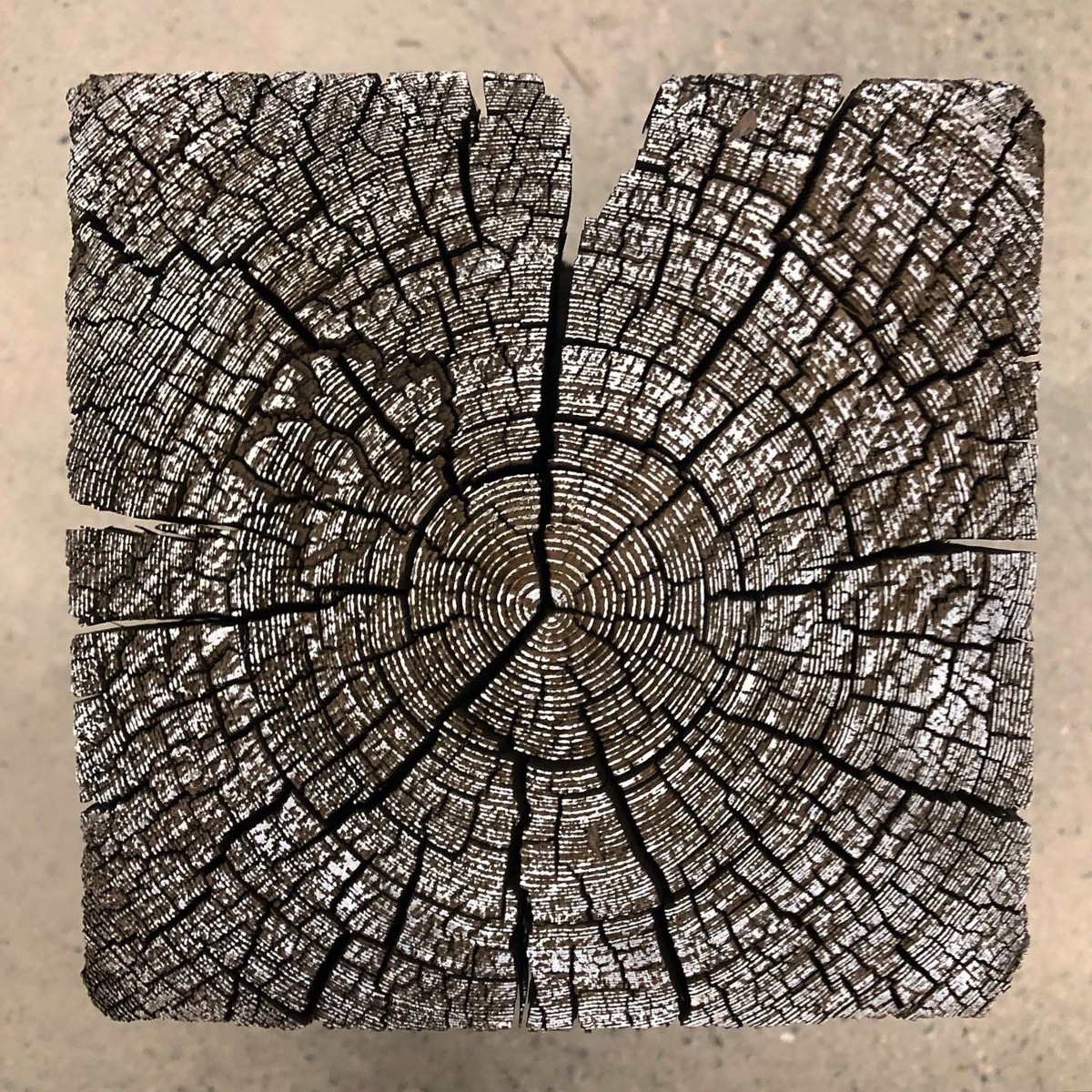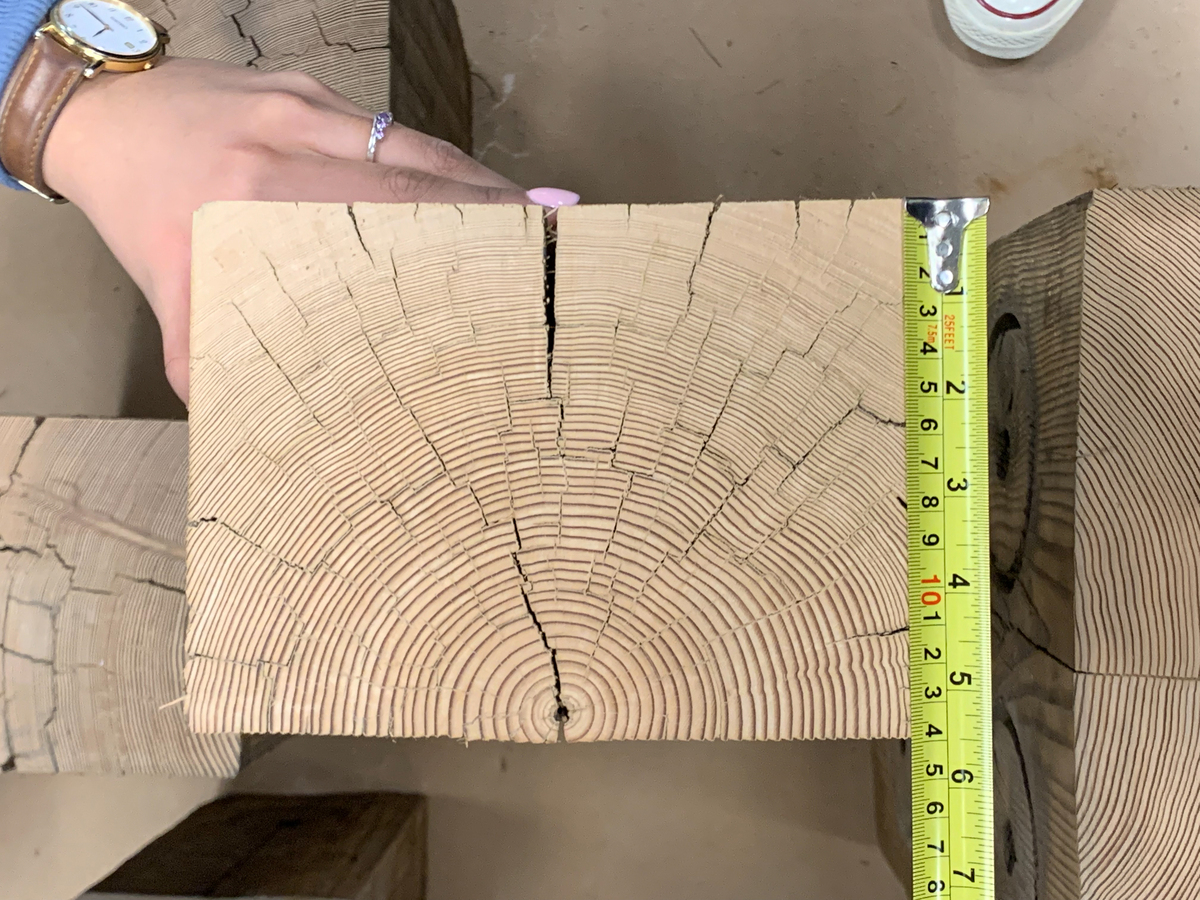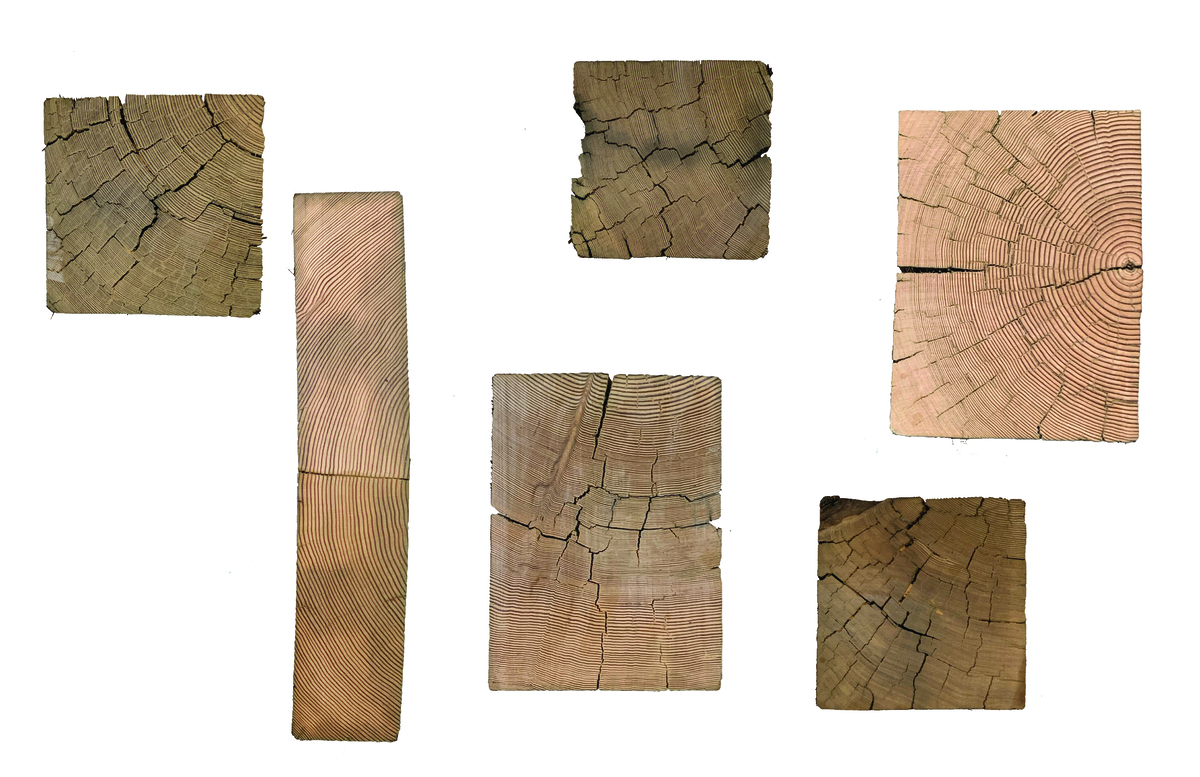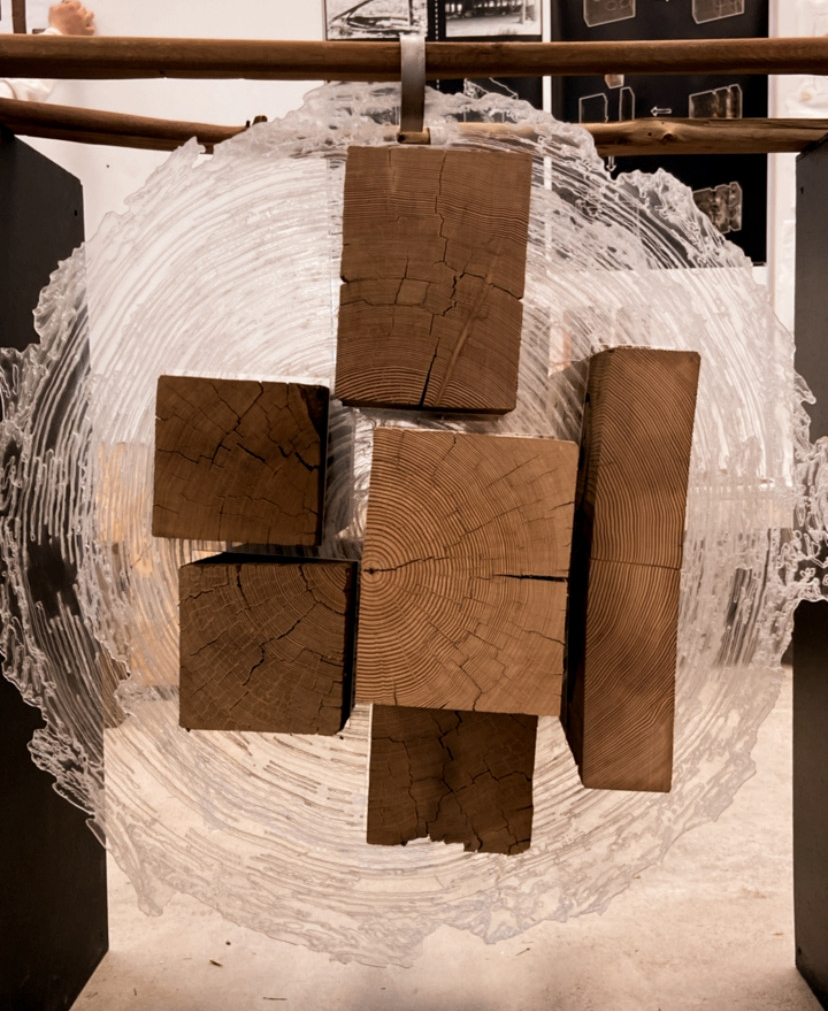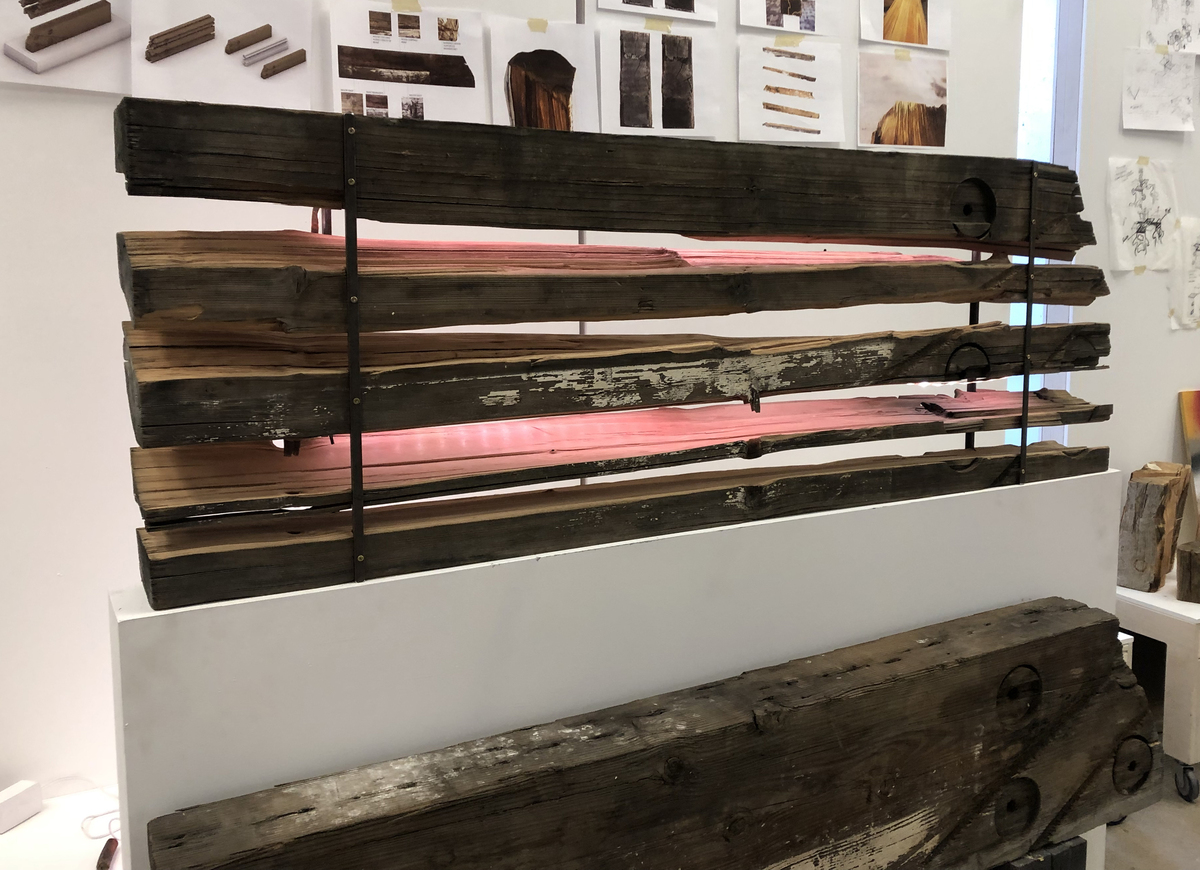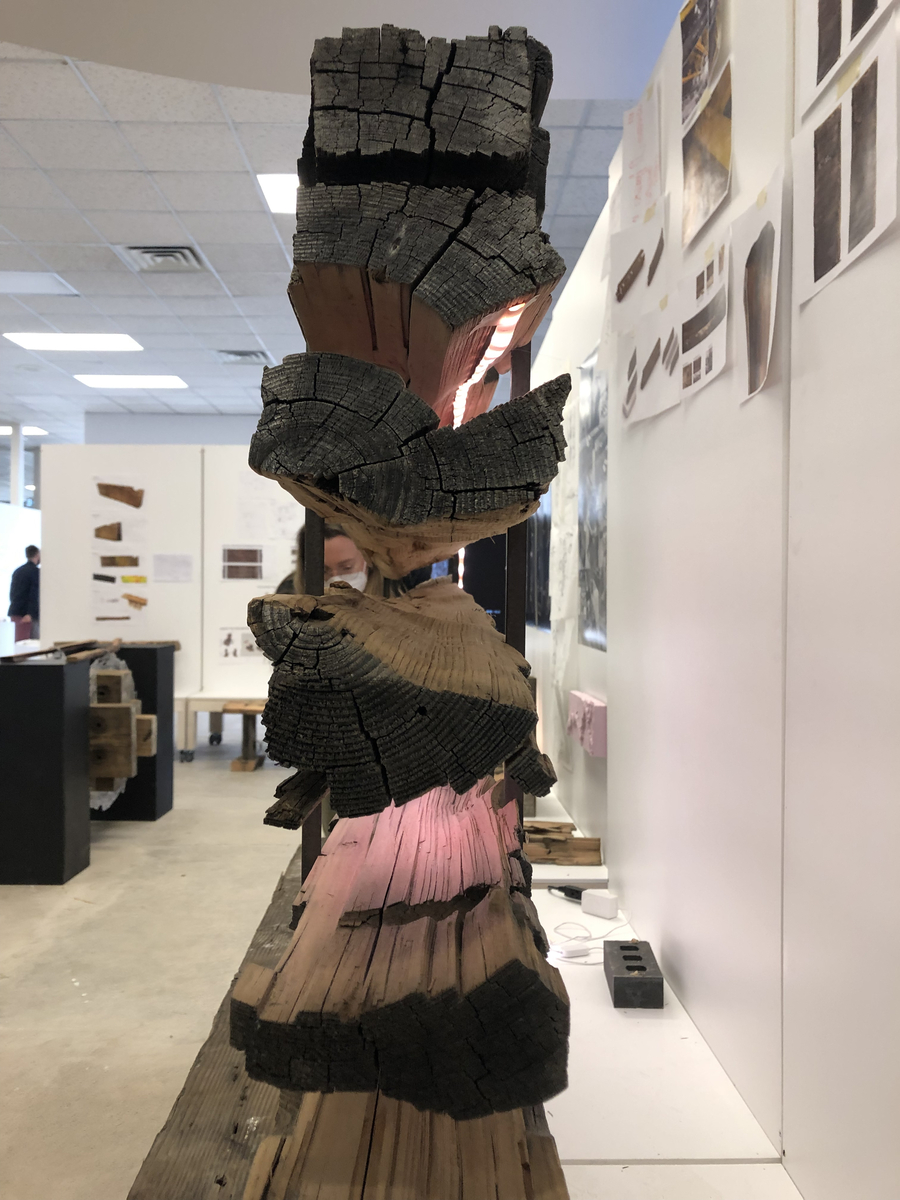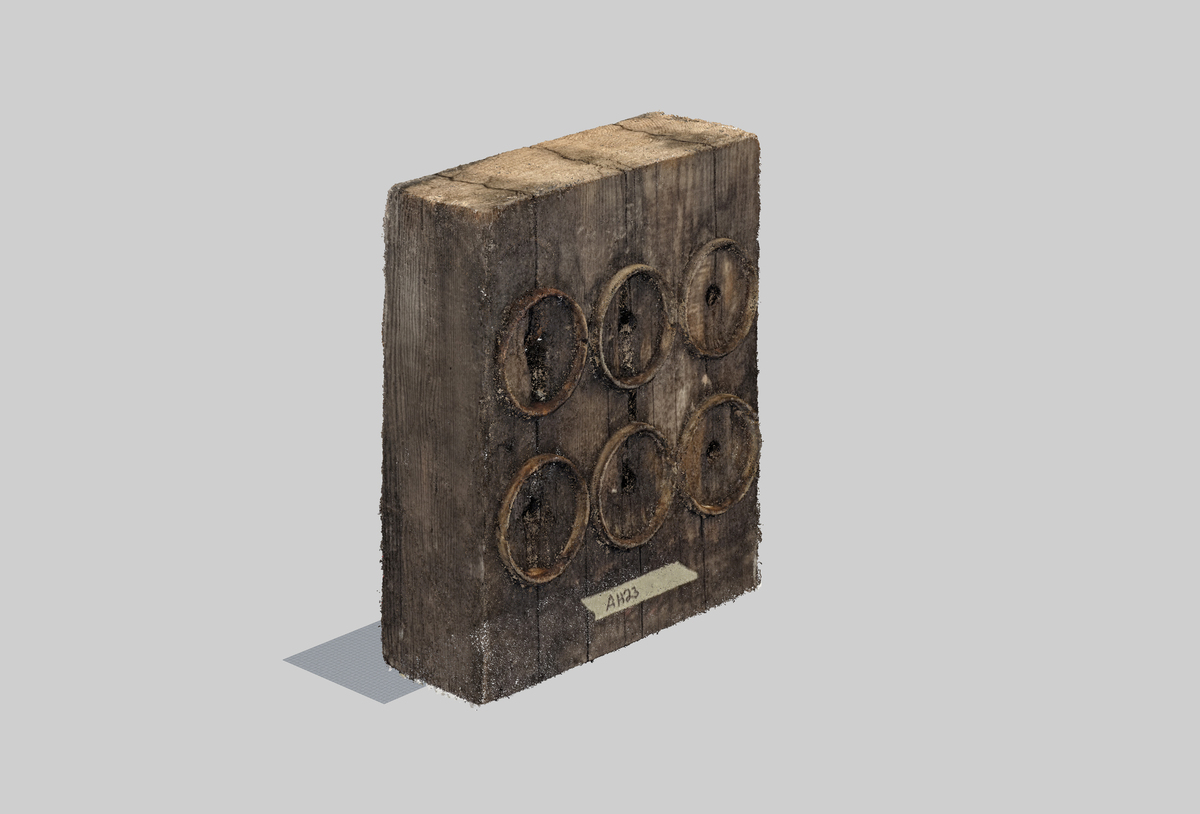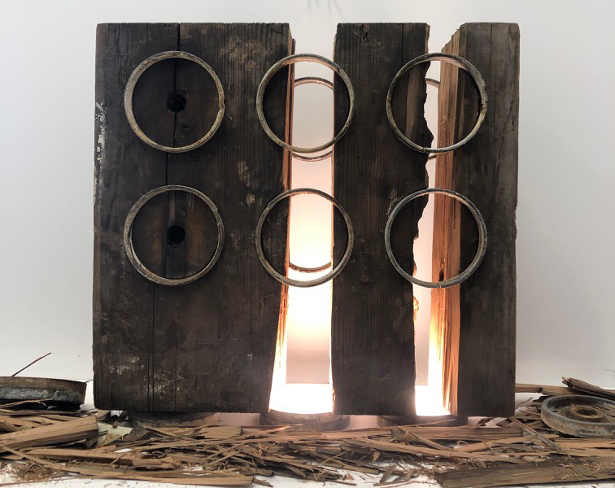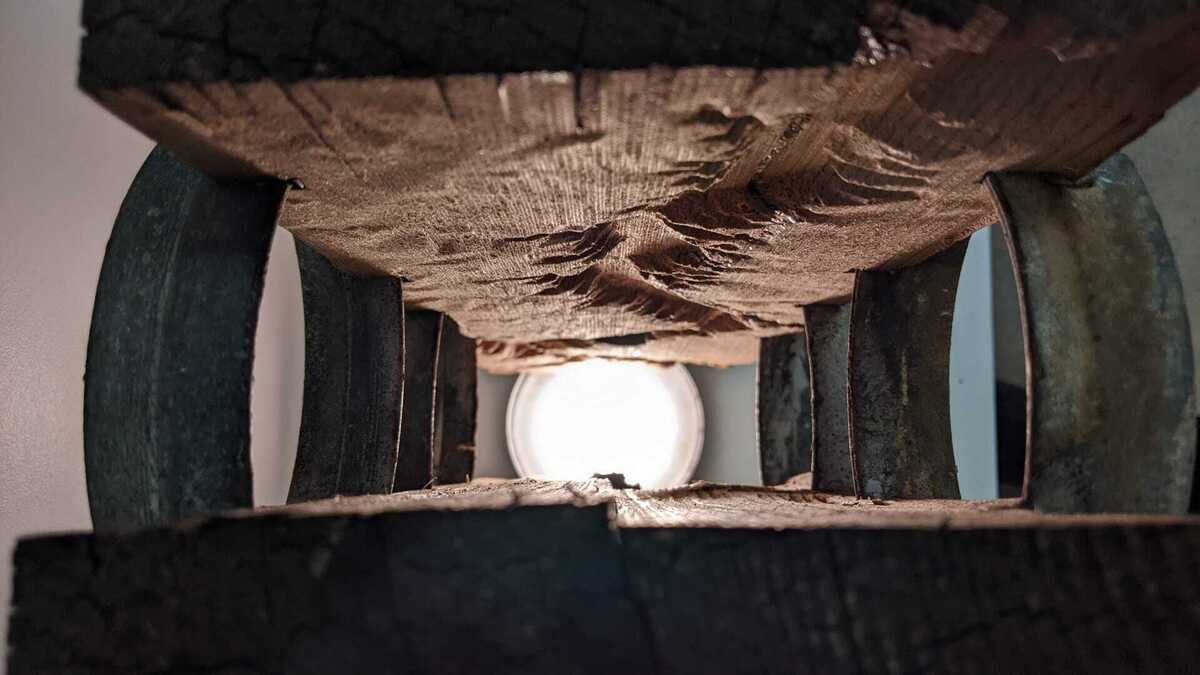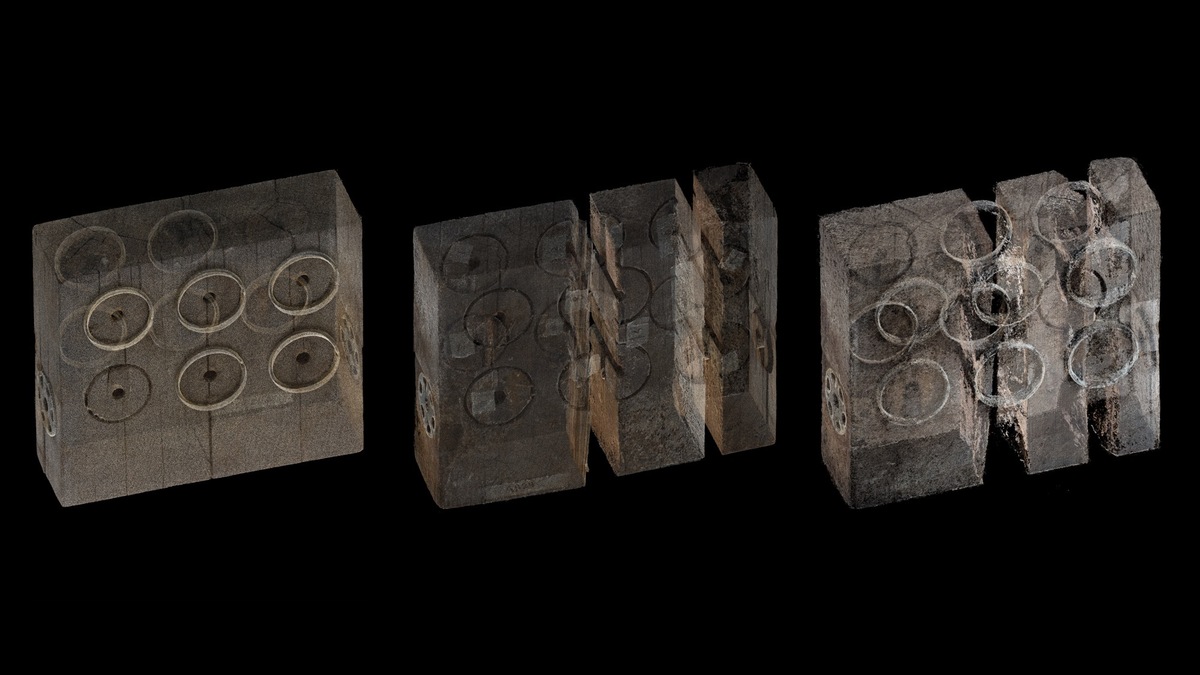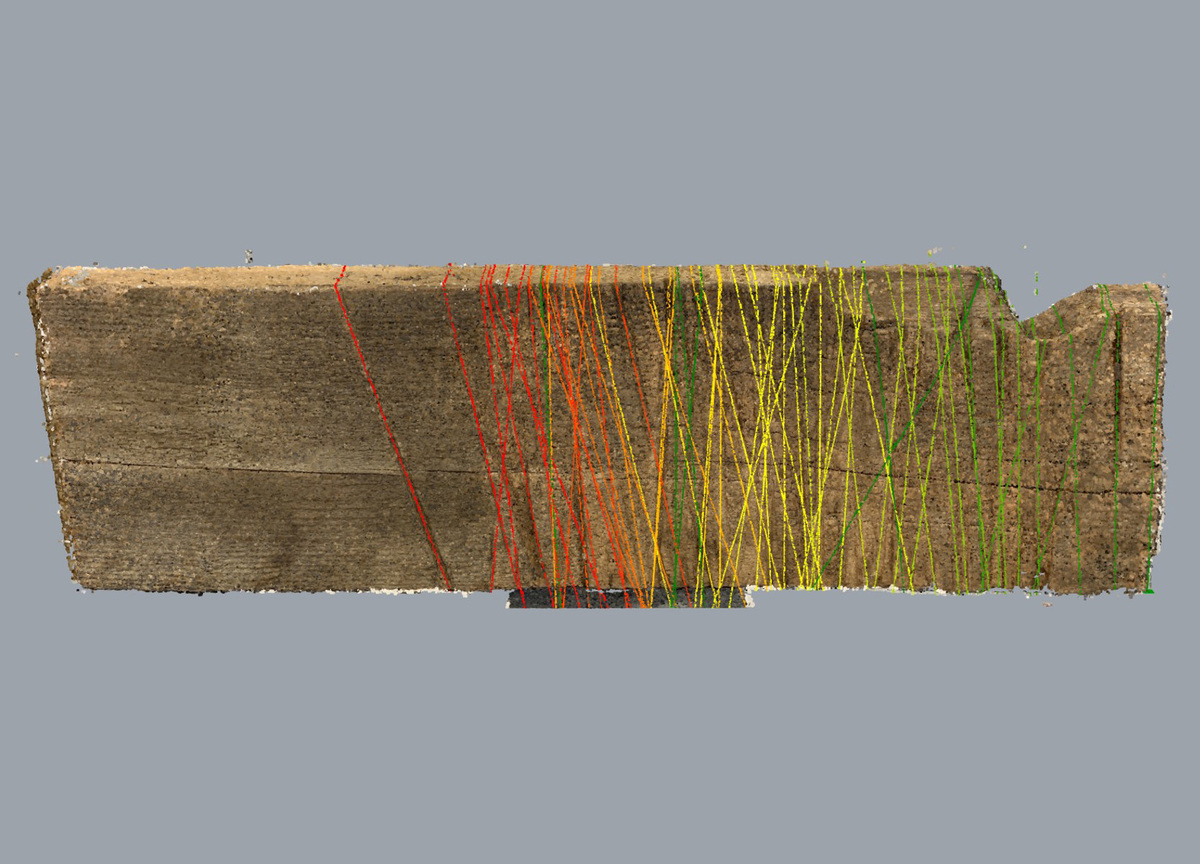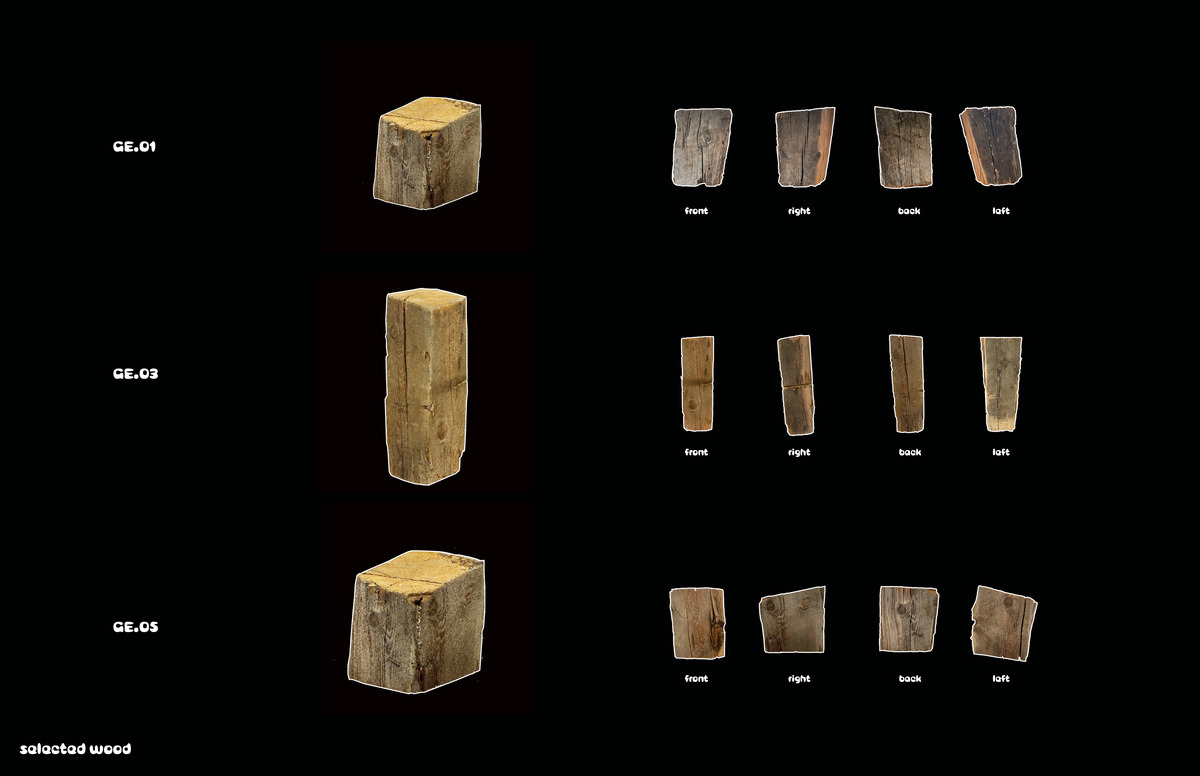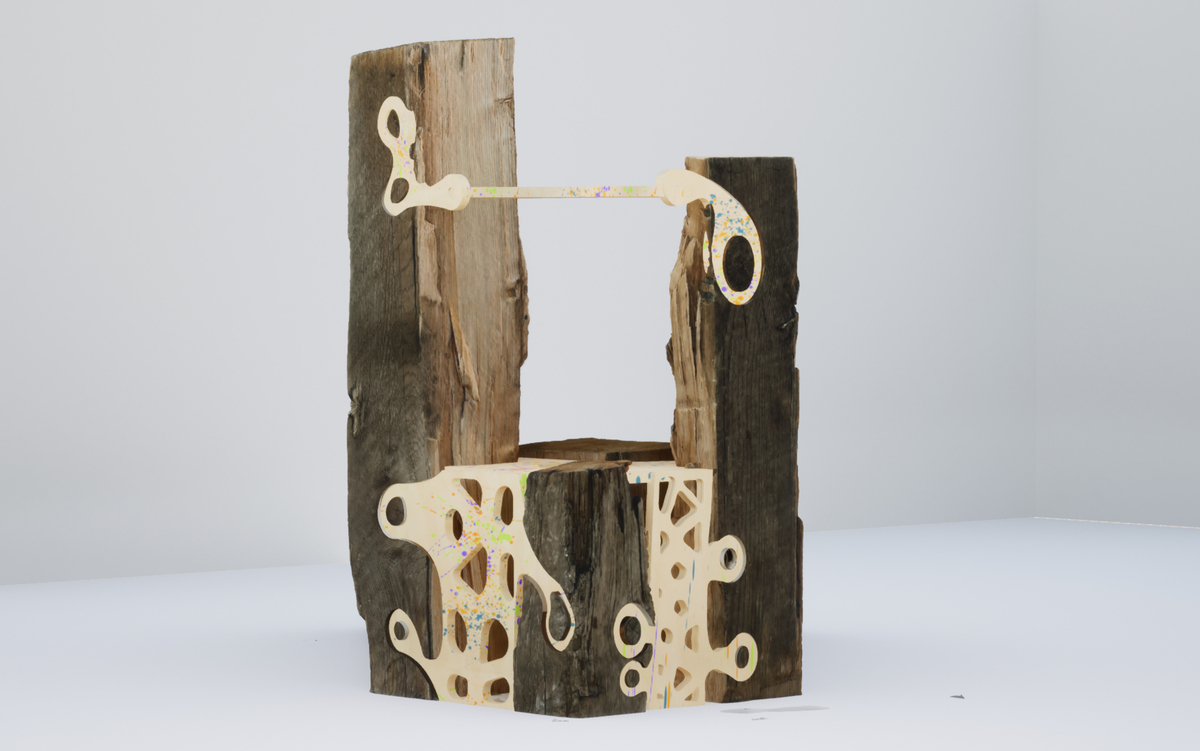 Under the title 'Working with What's Around,' the students' task was to design and produce furniture scale artefacts that respond directly to the inherent characteristics and history of large wooden beams salvaged from a 1940s aircraft hangar. This included close observation of each piece's grain, machine marks and traces from previous joineries and even an attempt to look back to the landscape these Douglas Fir trees grew within.
Students participating learned to deploy a series of observational methods of increasing precision: first, describing an element in writing alone; from here sketching out each piece's dimensions; then constructing details CAD models; and finally applying photogrammetric methods to 3D scan each piece.
Students
Abir Birani
Abira Mirza
Adam Achtenberg
Brendan McDonald
Changan Wang
Christin Vargasherr
Connor Glass
Davin Cheng
Erika Sieweke
Eunjin Choi
Gregory Campbell
Harmen Verbrugge
Jeffrey Moore
Jenny Li
Jordan Livermore
Liam McNairn
Marc Lehodey
Maru Kim
Neve Toth
Parnashi Patel
Rica Migrino
Samuel Baril
Taylor Jackson
Thomas Perl
Yeeun Choi
Yiting Wang
Collaborators
Guy Gardner
Catherine Hamel