I'm Zac.
An architect, educator and maker with a focus on wood and trees, my work explores the integration of innovative digital methods with craft and material knowledge in pursuit of better building practices. I believe we can be far more creative in the ways we use wood if we consider trees themselves more thoroughly.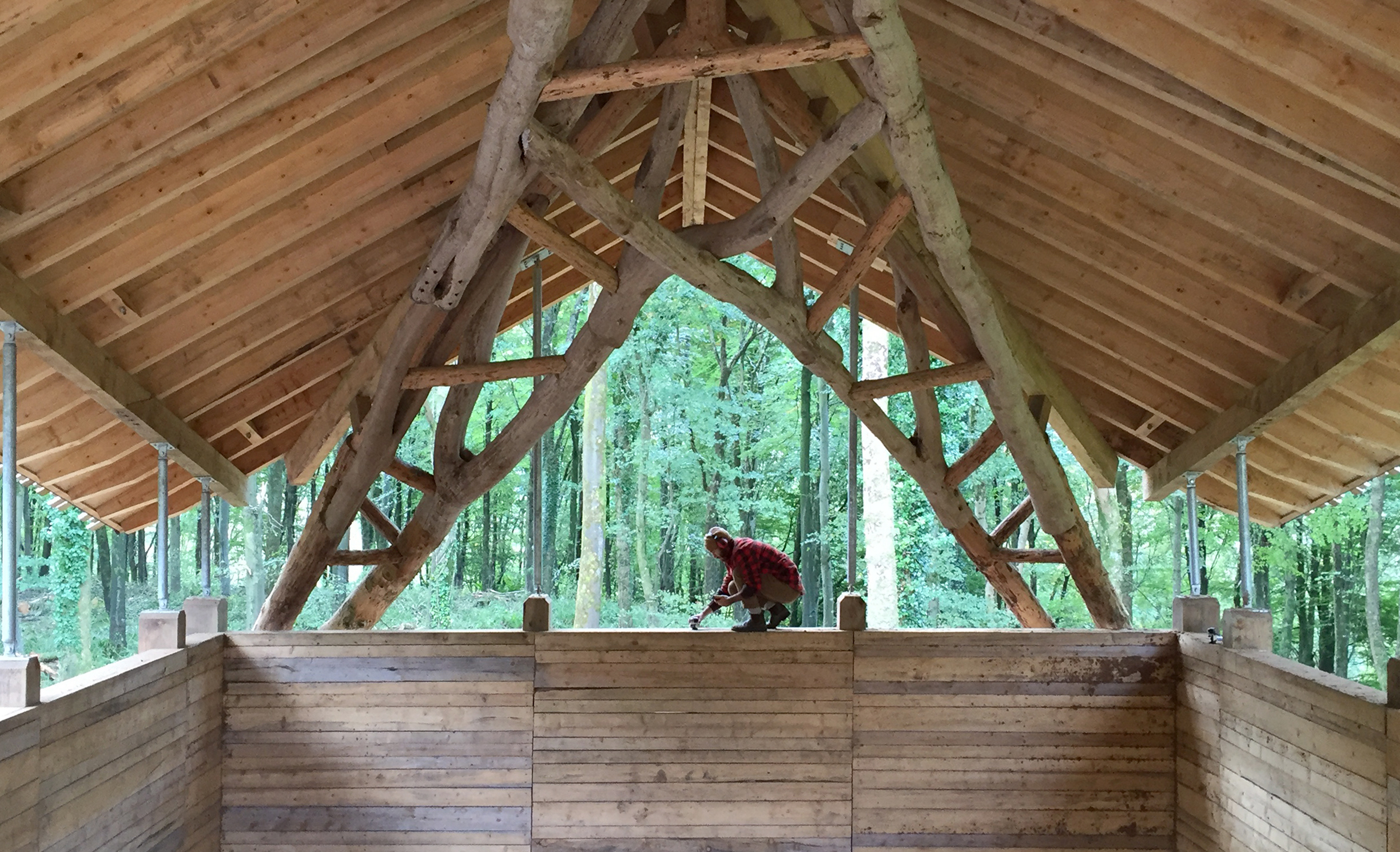 BACKSTORY
My father and grandfather, both carpenters, involved me in their work from an early age. Before architecture school I studied liberal arts and physics, and after my undergraduate studies worked for cultural and design practices in Amsterdam, Lunenburg, Toronto and Vancouver.
Then I landed in Hooke Park – a forest site that blends camping, hi-tech workshop and design studio. Arriving in 2014 as a postgraduate student of AA School's MArch Design + Make program, four years later I was tasked with leading this unusual site, its staff and students.
My time in Hooke Park was transformative. As a student I led the development of the Tree Fork Truss project. Deploying 3D scanning and robotics, the project gained international recognition for demonstrating a new way of working with trees. Staying on as a tutor allowed me to continue working with students to produce a series of ambitious builds in the years to follow.
In 2018 I became the Warden of Hooke Park. At the head of a diverse and expert staff, this role included everything from the oversight of a 350-acre working forest and 12 buildings, to the development of new academic programs and launch of a wood-focused research lab.
Variety of experience is my strongest trait – I like to work on a bit of everything.