Stud-A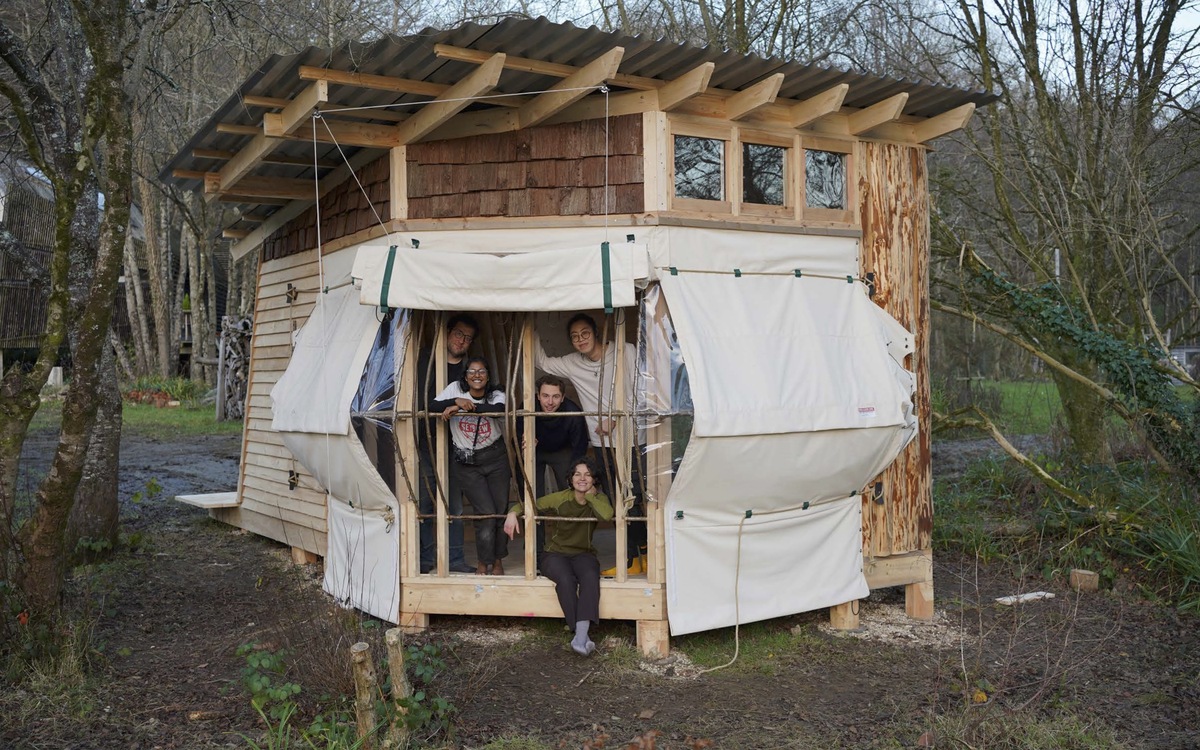 2021
A small residence made from diverse forest products sourced from the surrounding woodland with a group of MArch students in Hooke Park.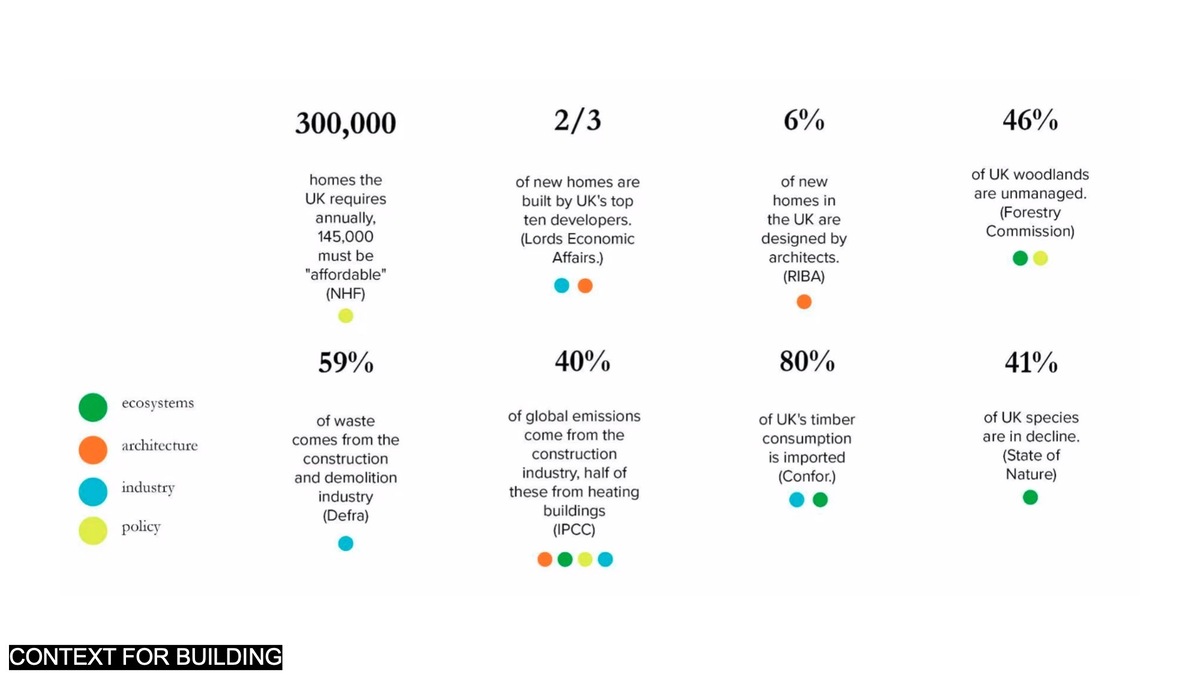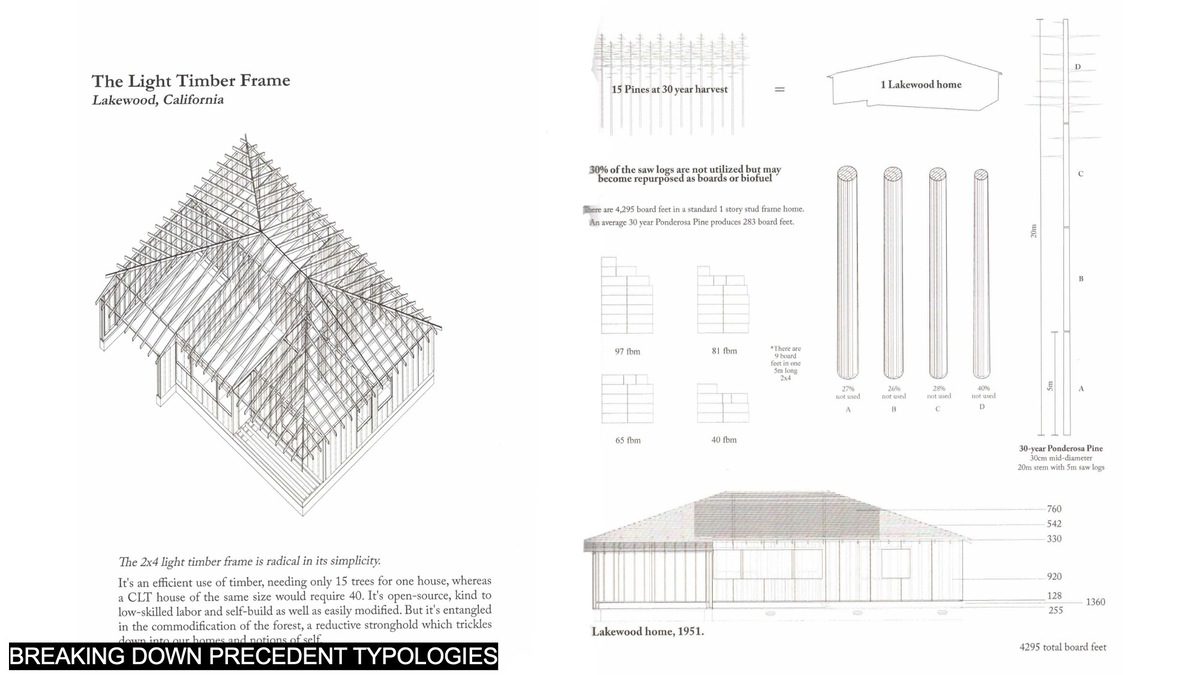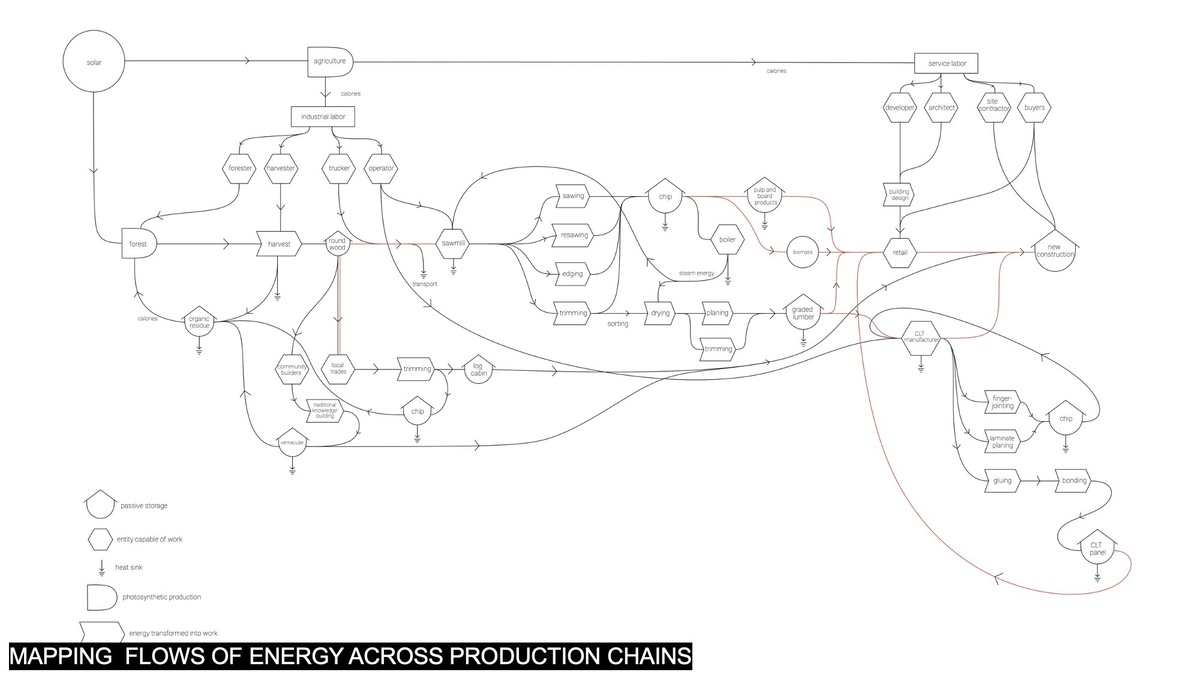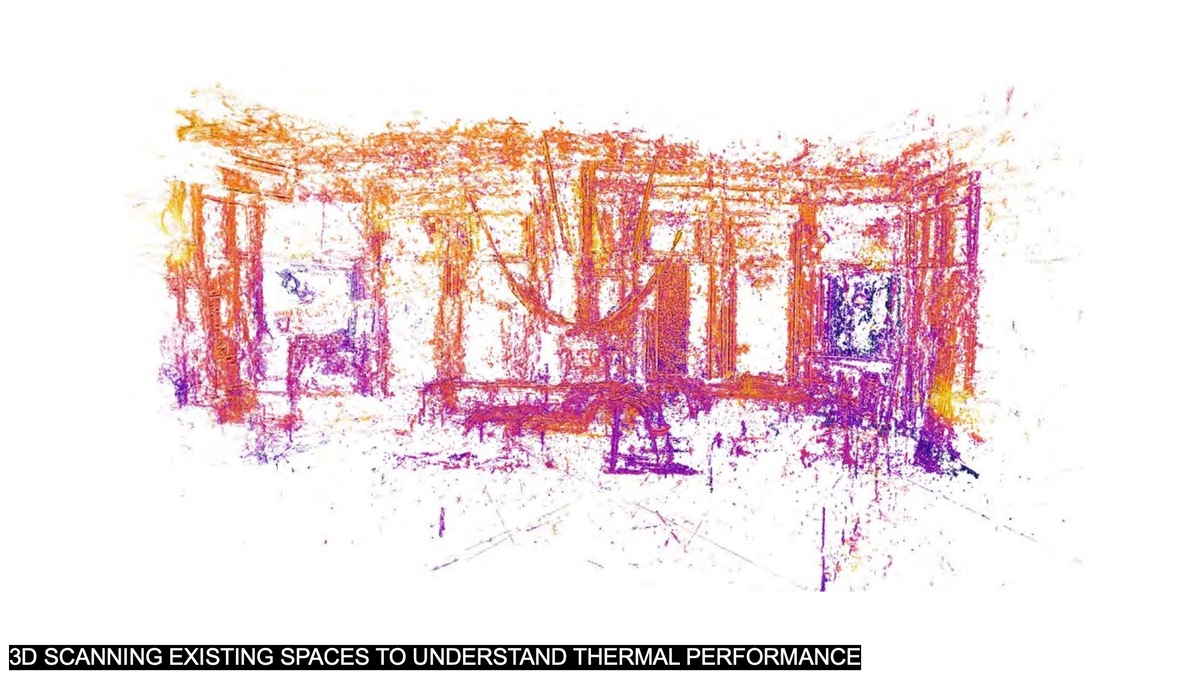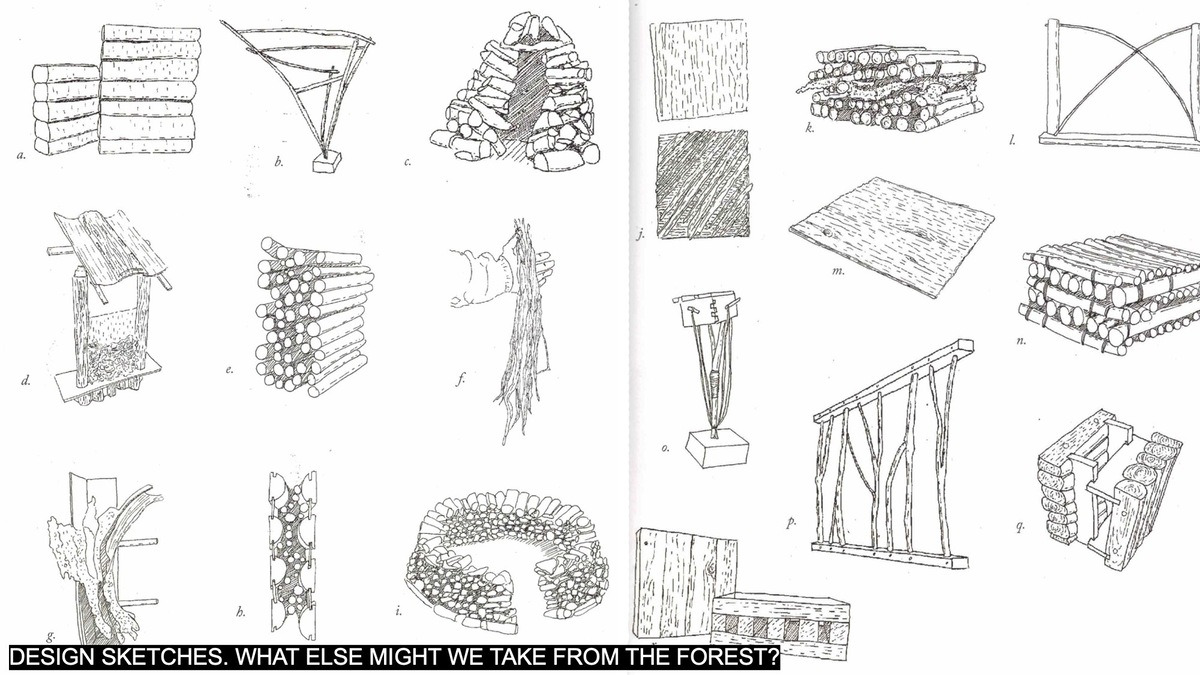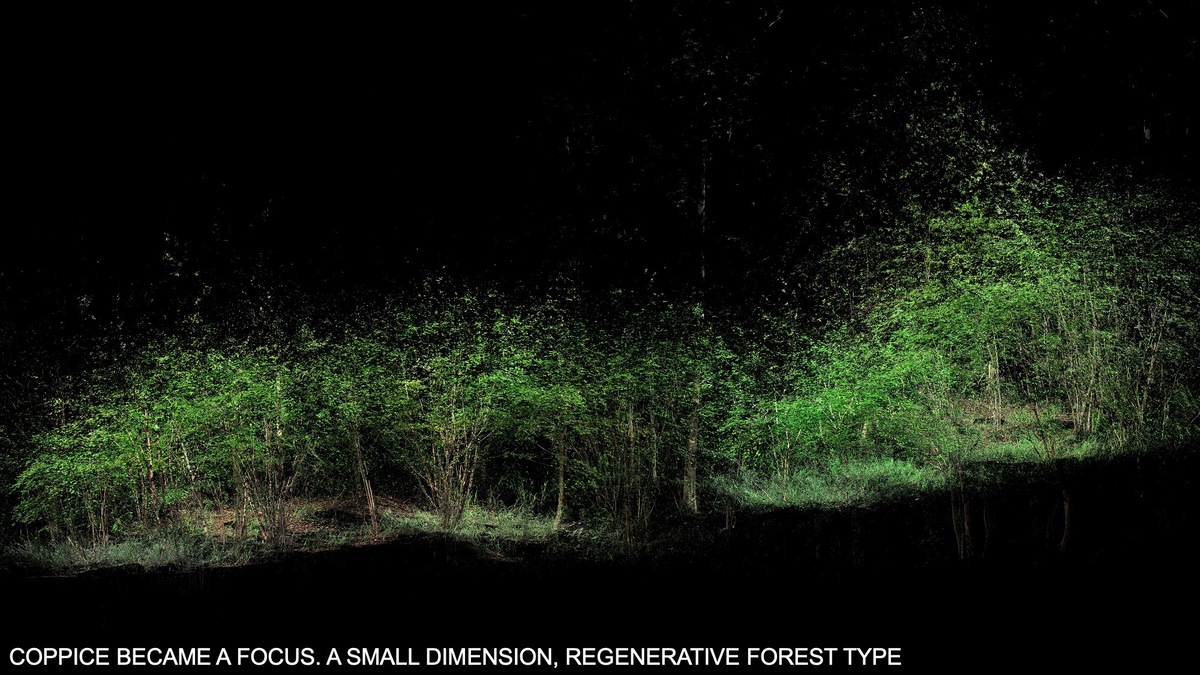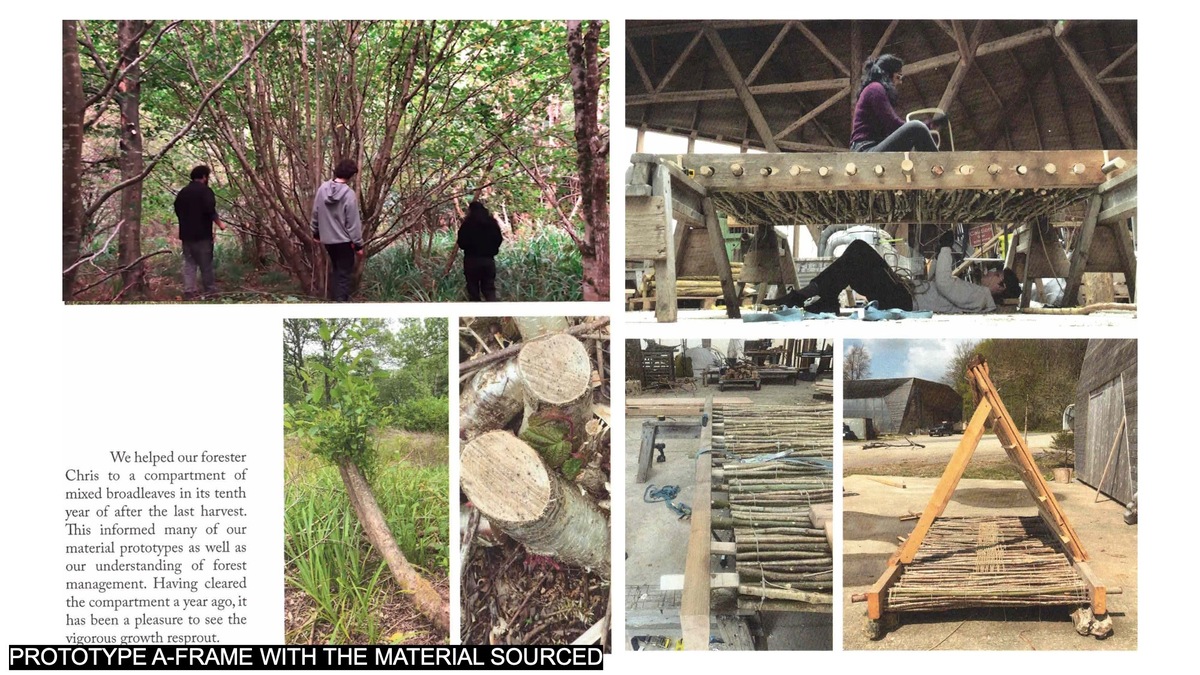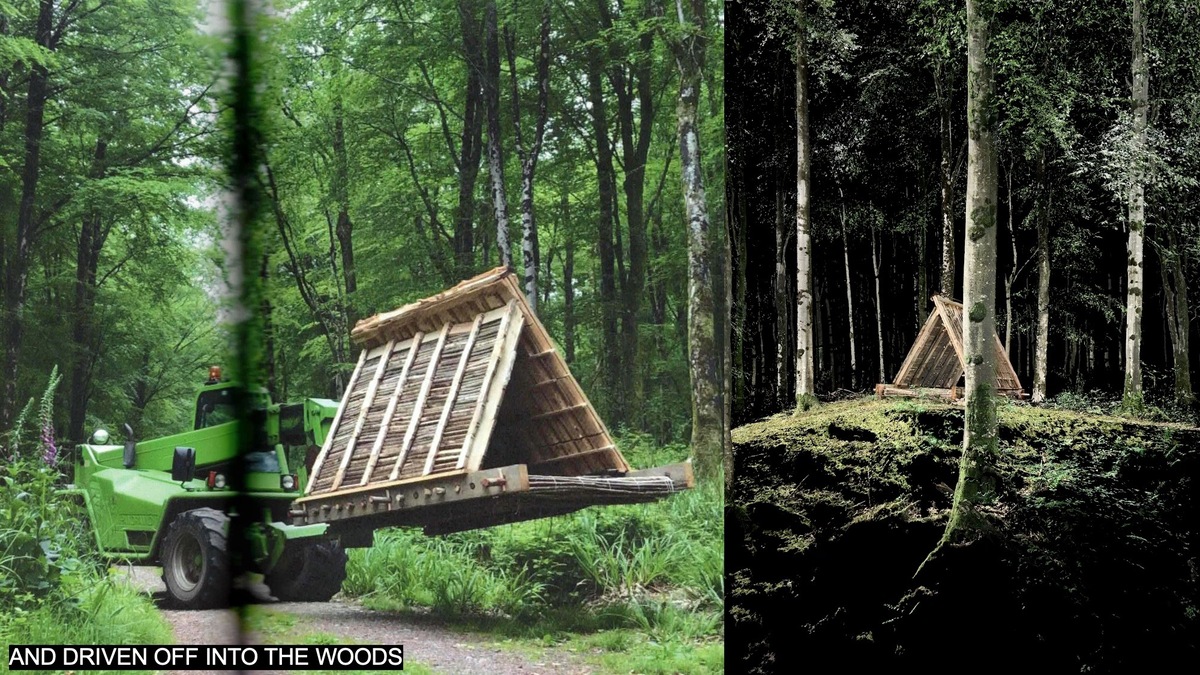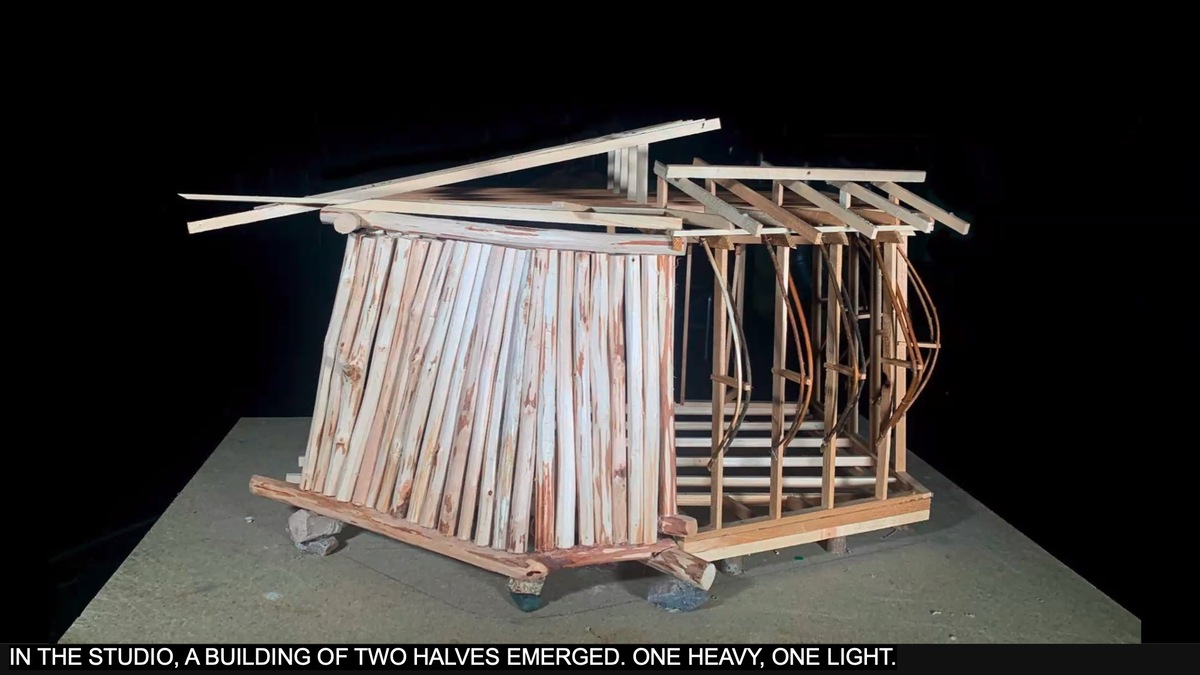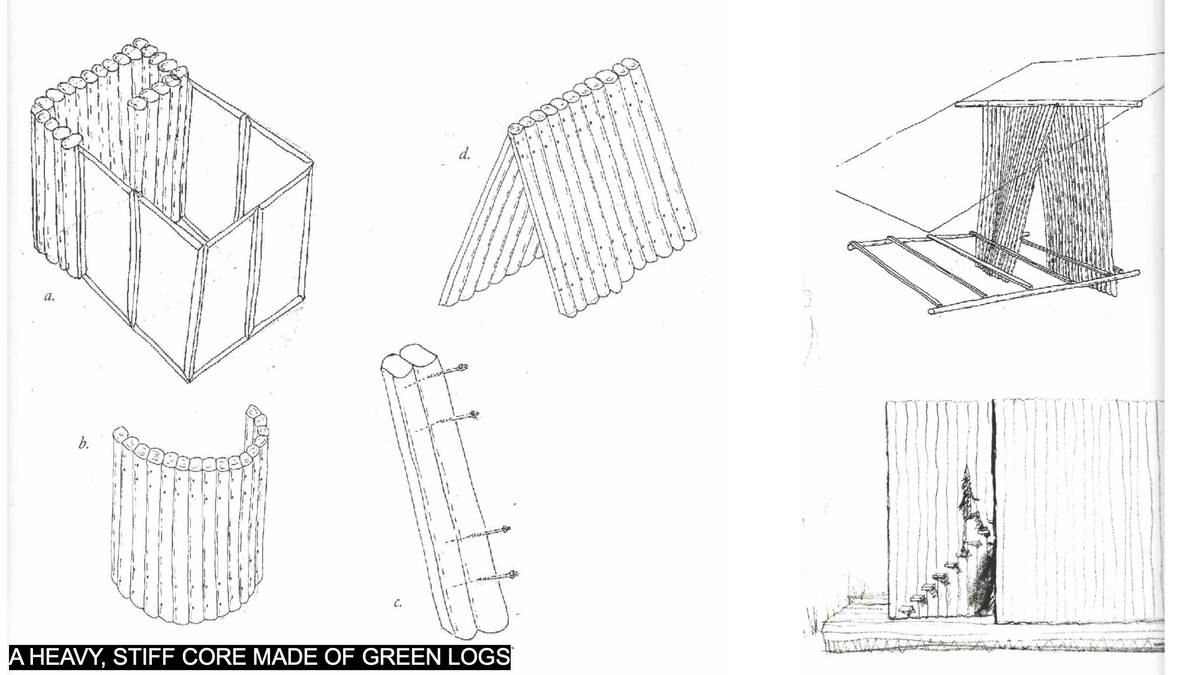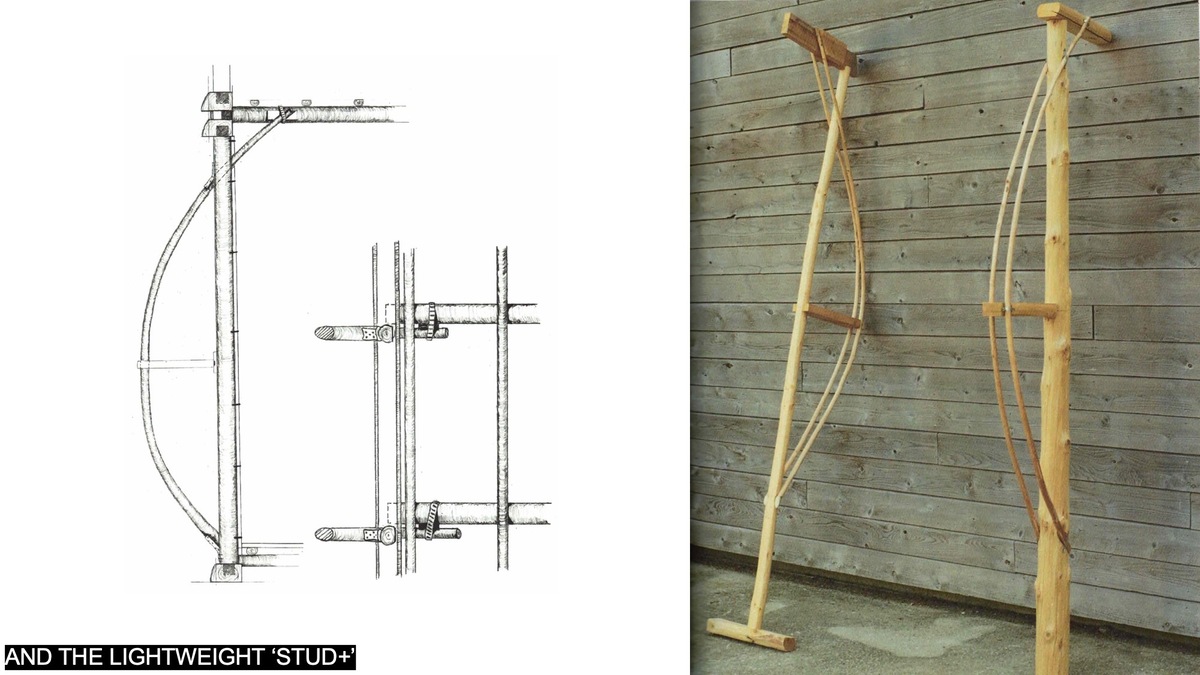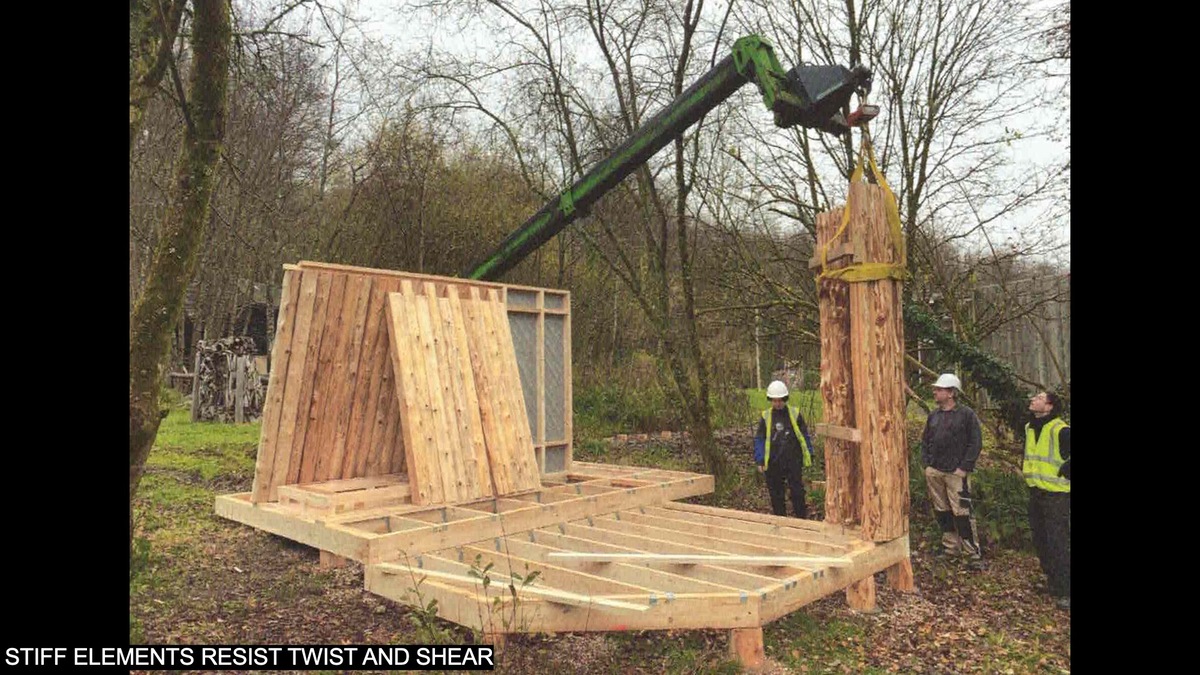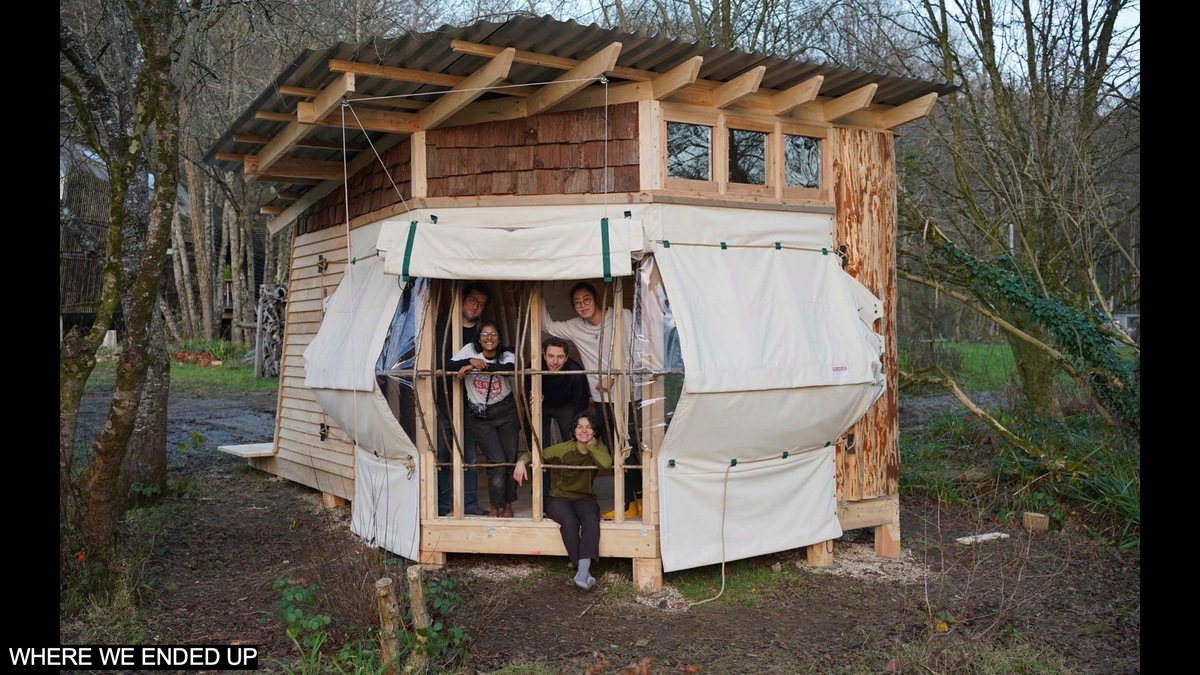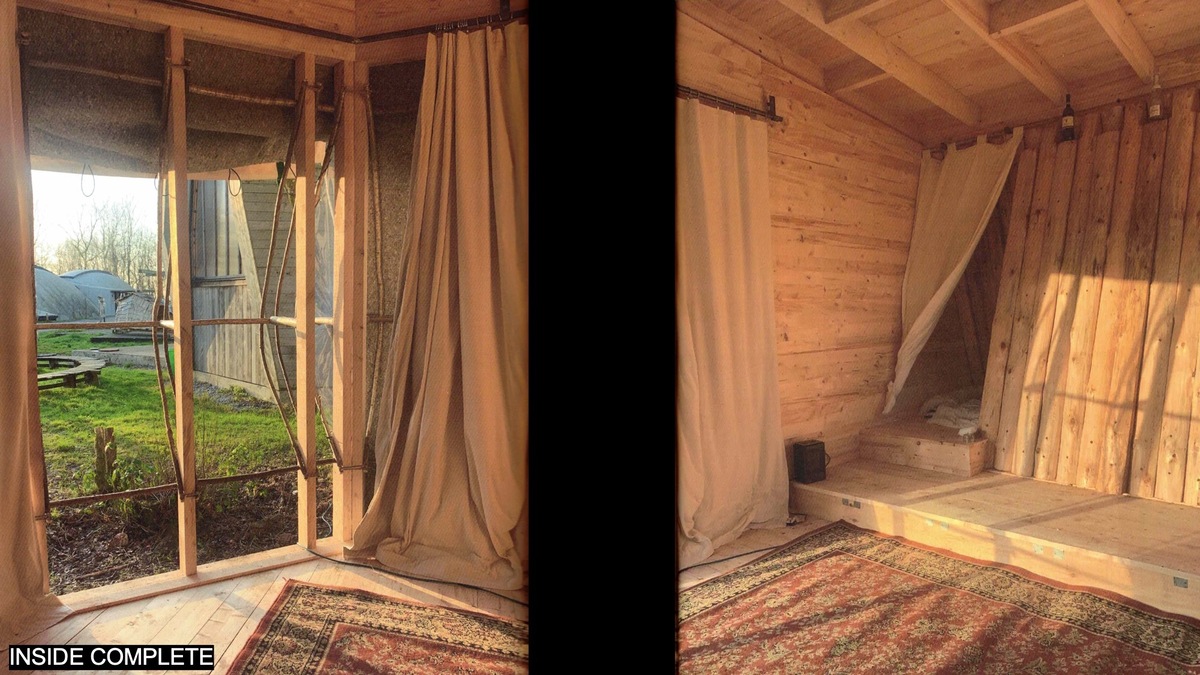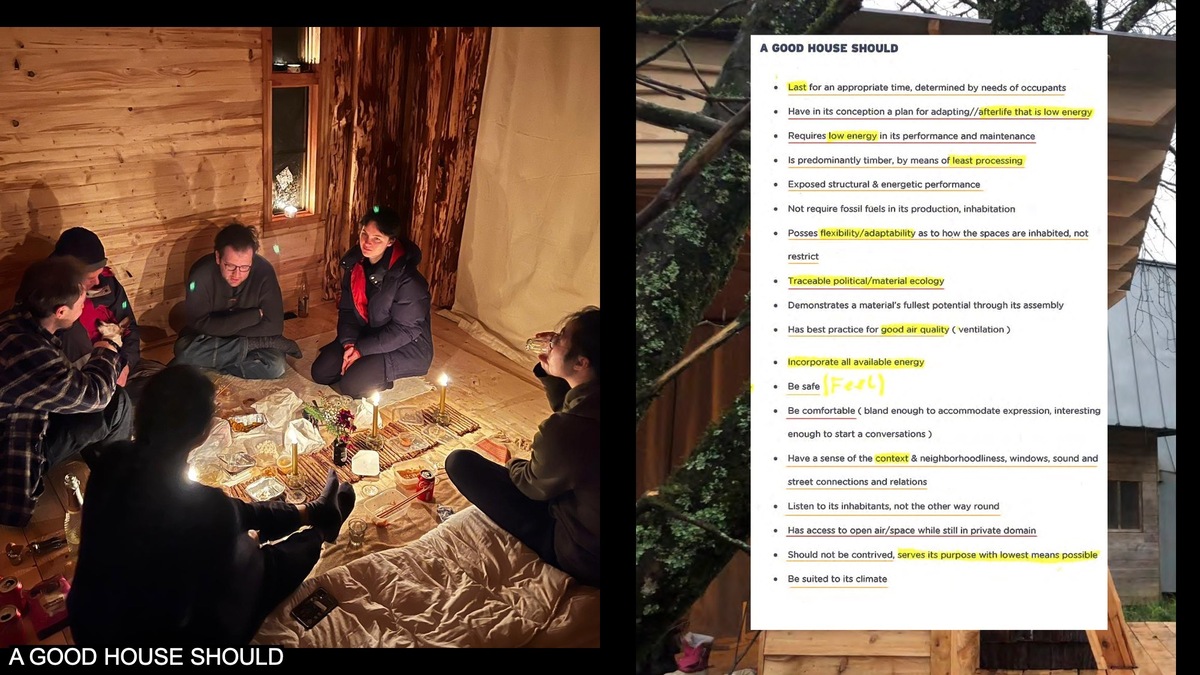 Using more wood in construction is not automatically better. In place of pure cost or carbon capture calculations, this work attempts to account for the effects on our labour, our economy, our health, and crucially our surrounding environments (including living and non-living neighbours).
Viewing contemporary wood building methods as reductionist, the students set about surveying the wide range of potential building products which might be taken from the forest and employed directly in buildings. The eventual system combined a heavy 'core' made of solid round wood with a light frame joined to it. Within the space, a bed frame was constructed of small diameter coppice, while experiments in making cedar bark plywood offered wall treatments from what would typically be a waste by-product.
The list of priorities for a good house was developed early on in the project and became a continuous point of reference for measuring achievements. To be developed in projects to come!