The Library
A short film exploring the design and fabrication of the library's laminated wooden frame produced by Will Gowland.
2017–
An ambitious multi phase project developed with Design + Make students. The project's core research is an immense laminated timber frame given shape with the help of a robotic arm.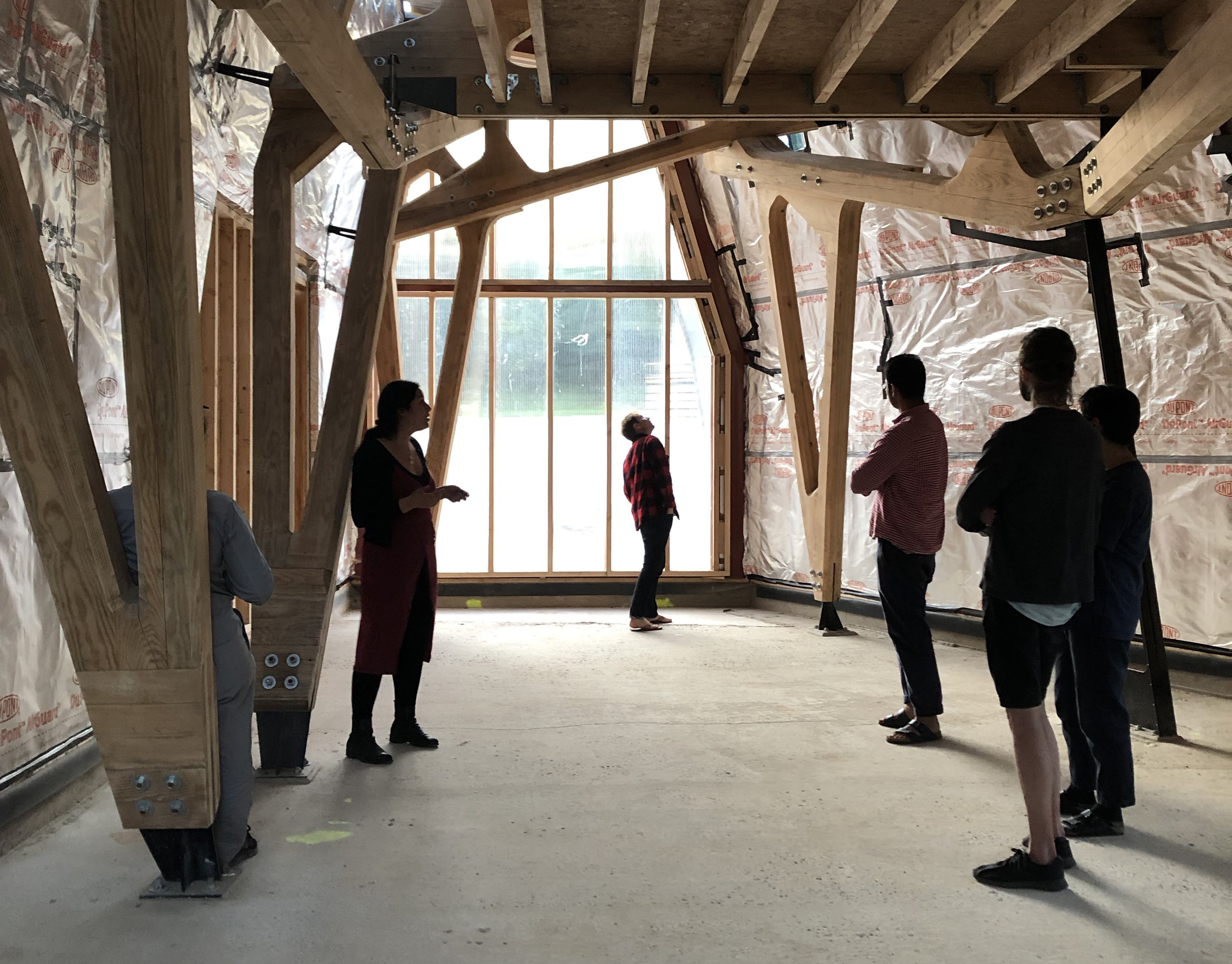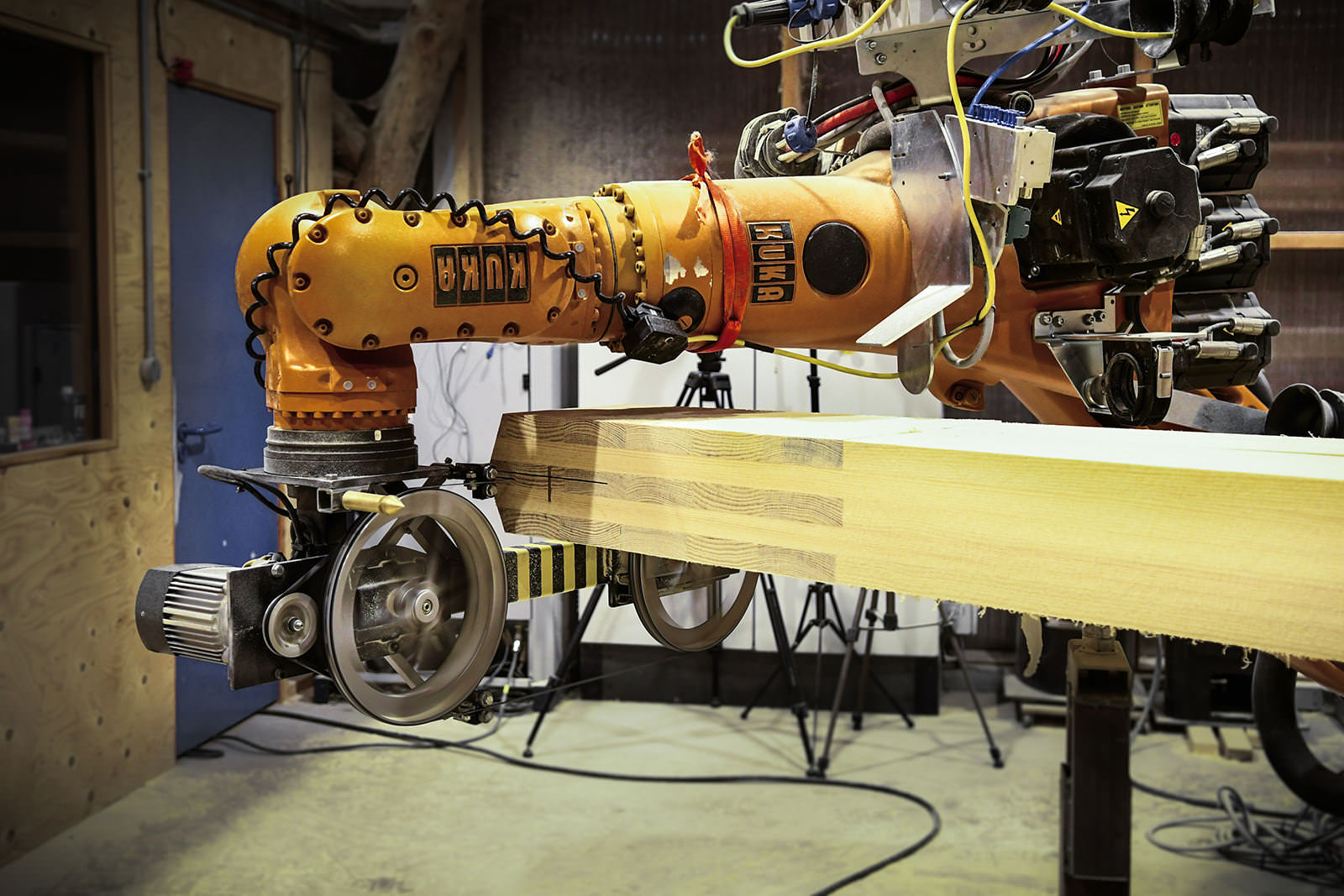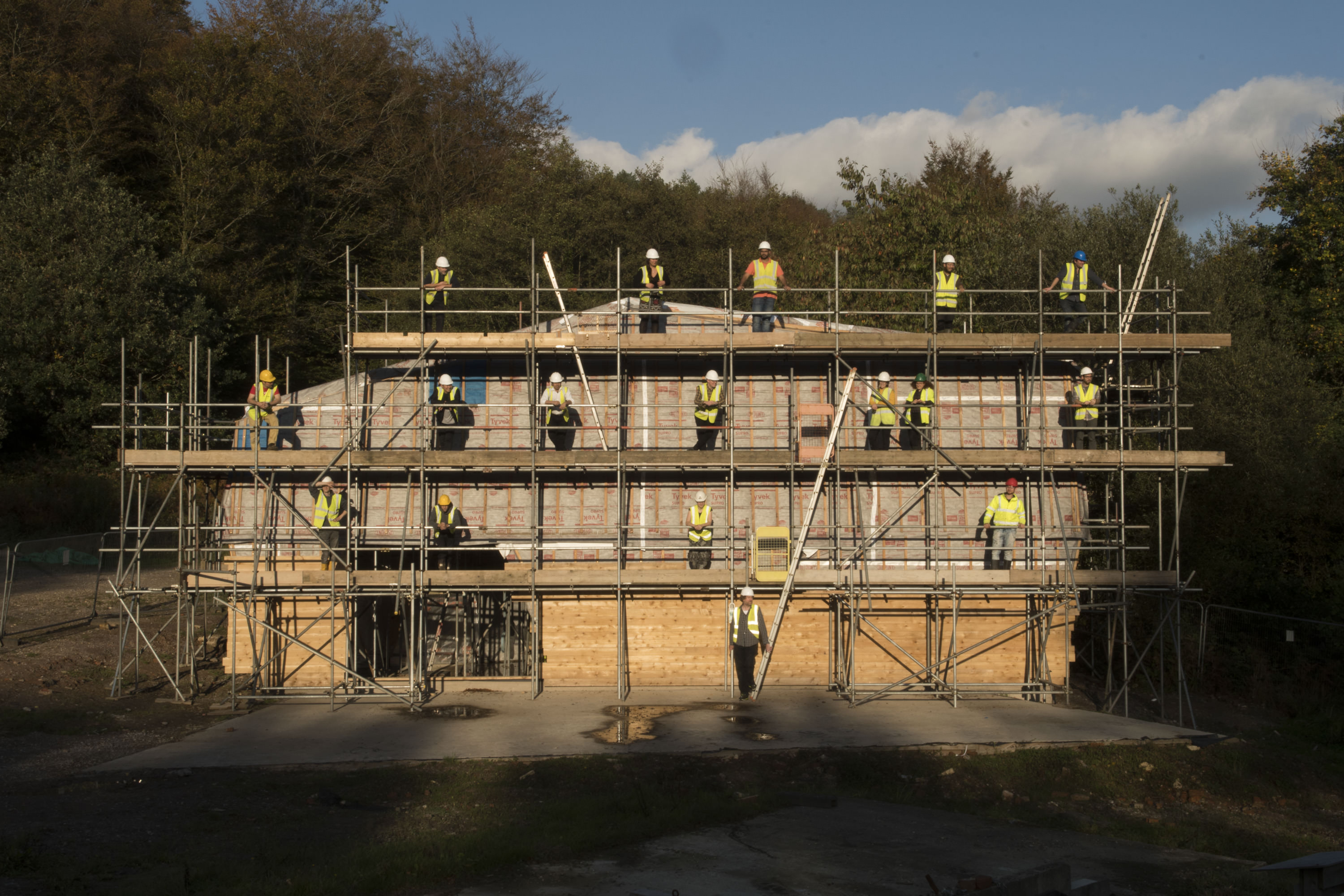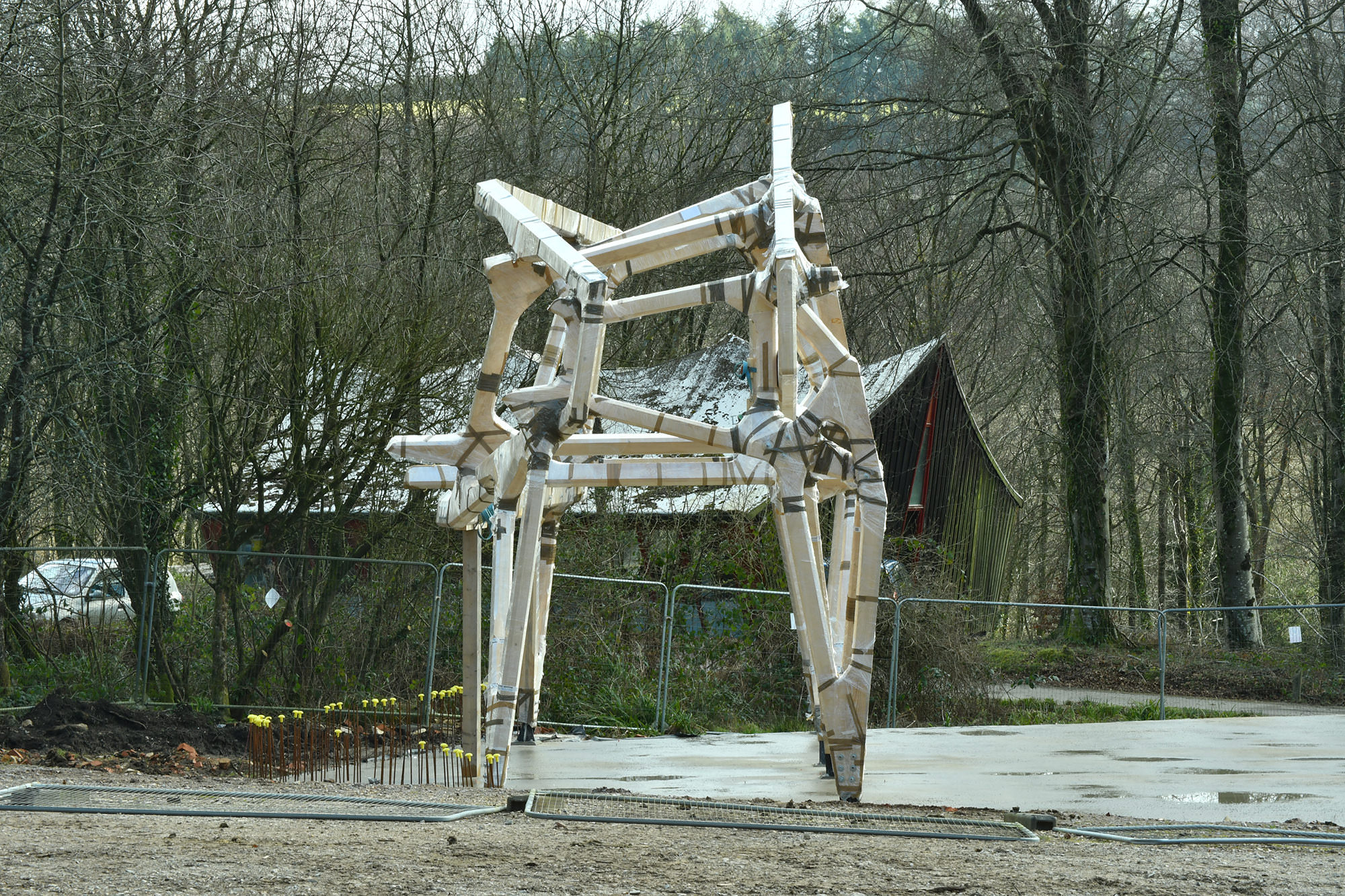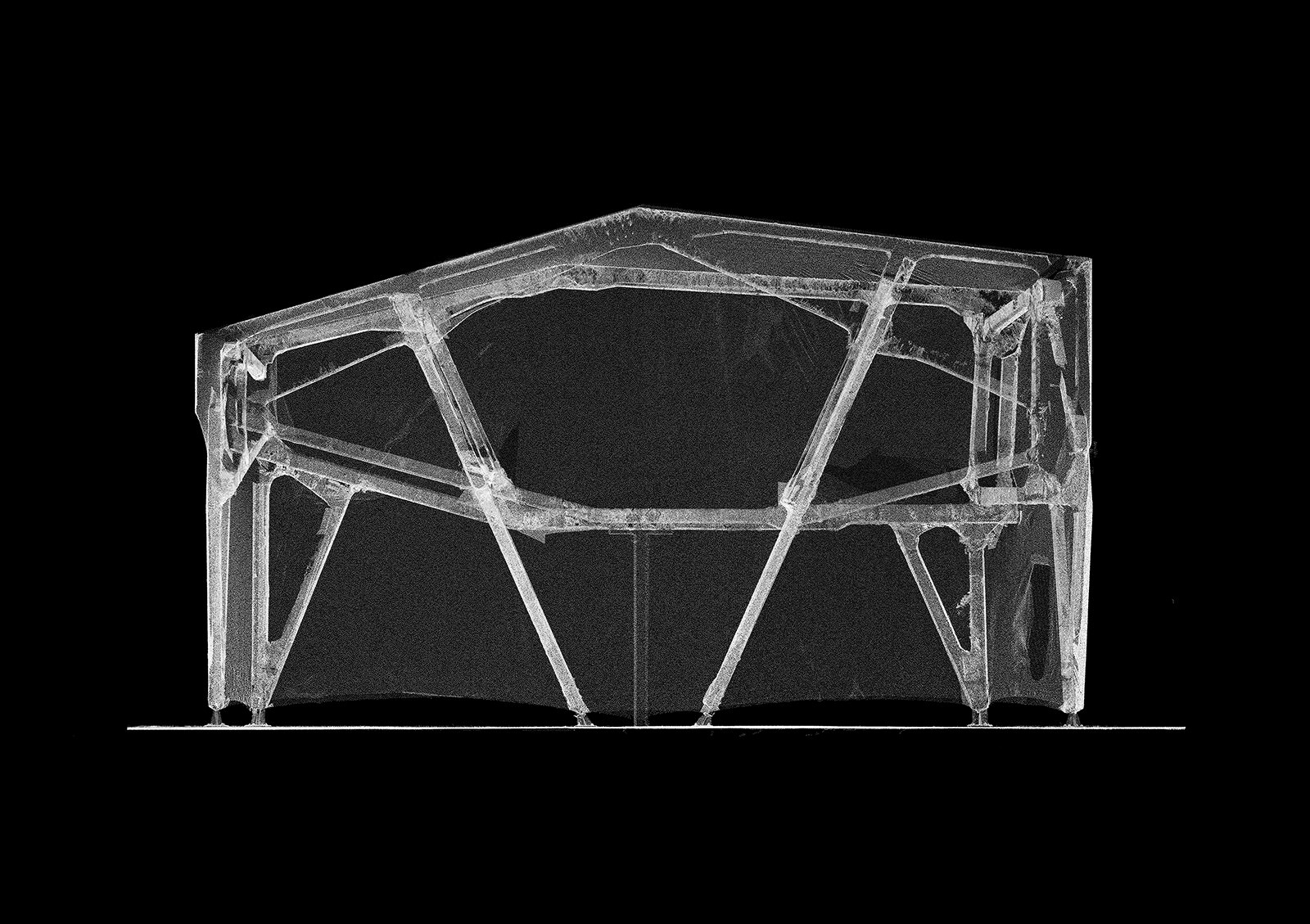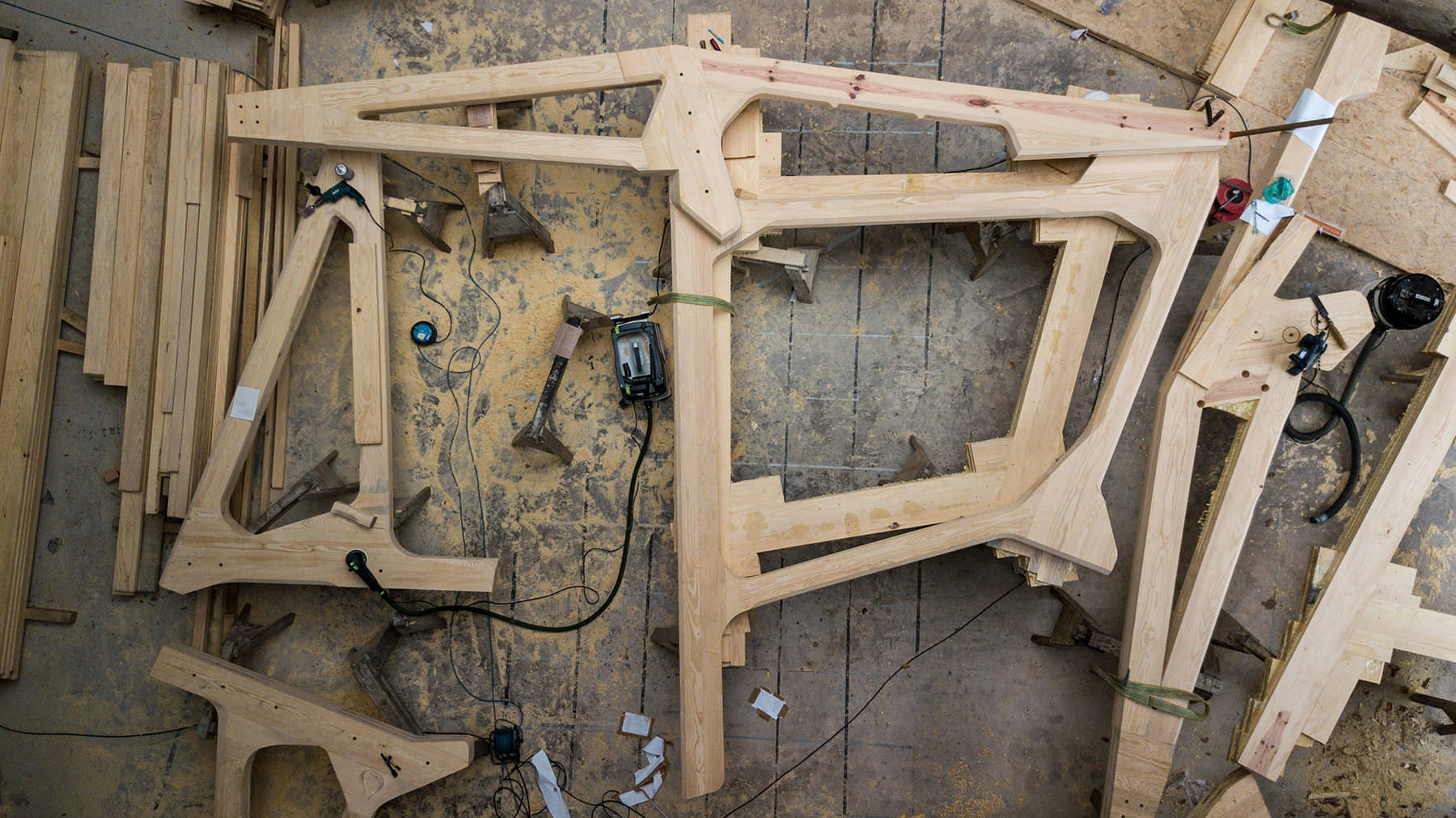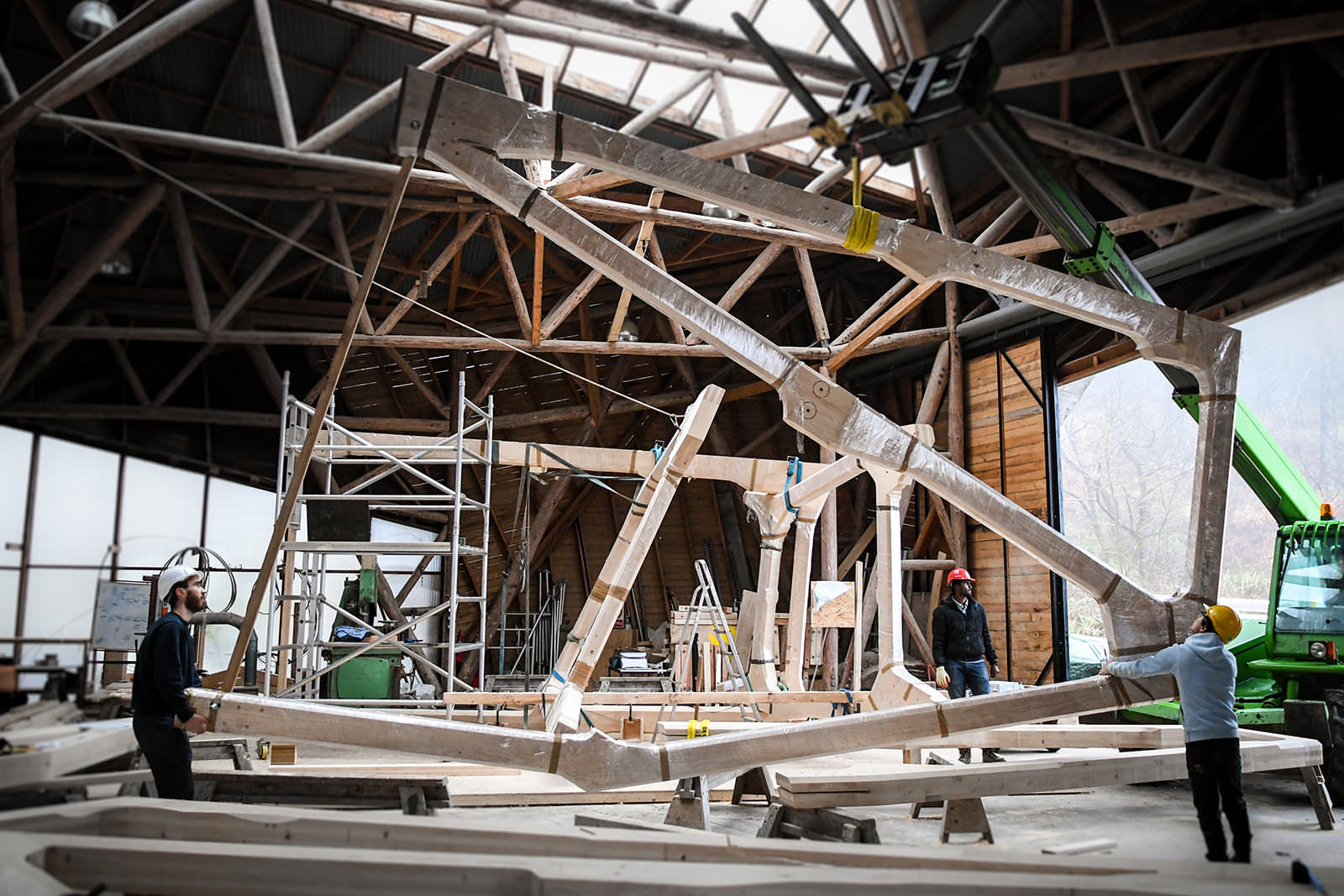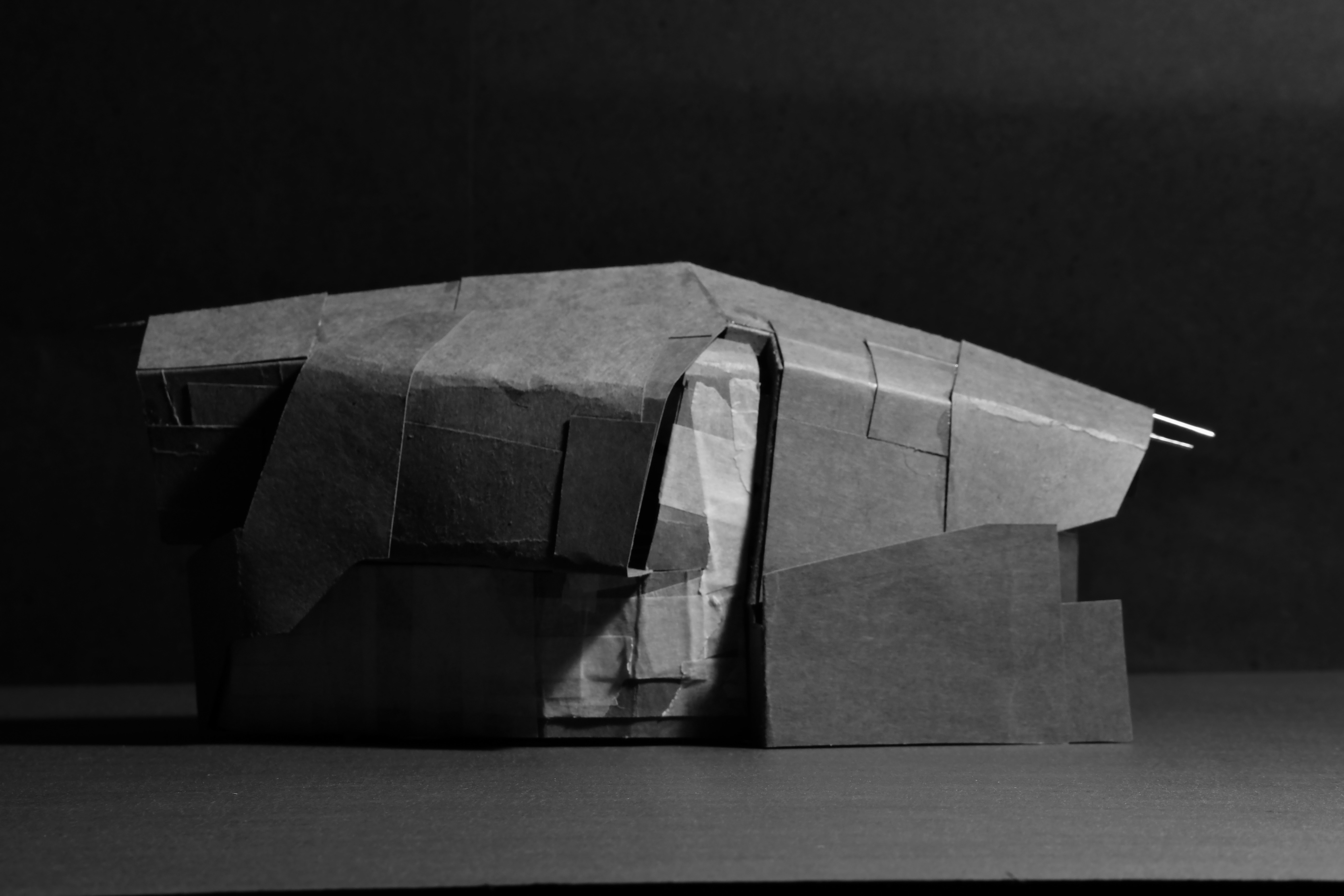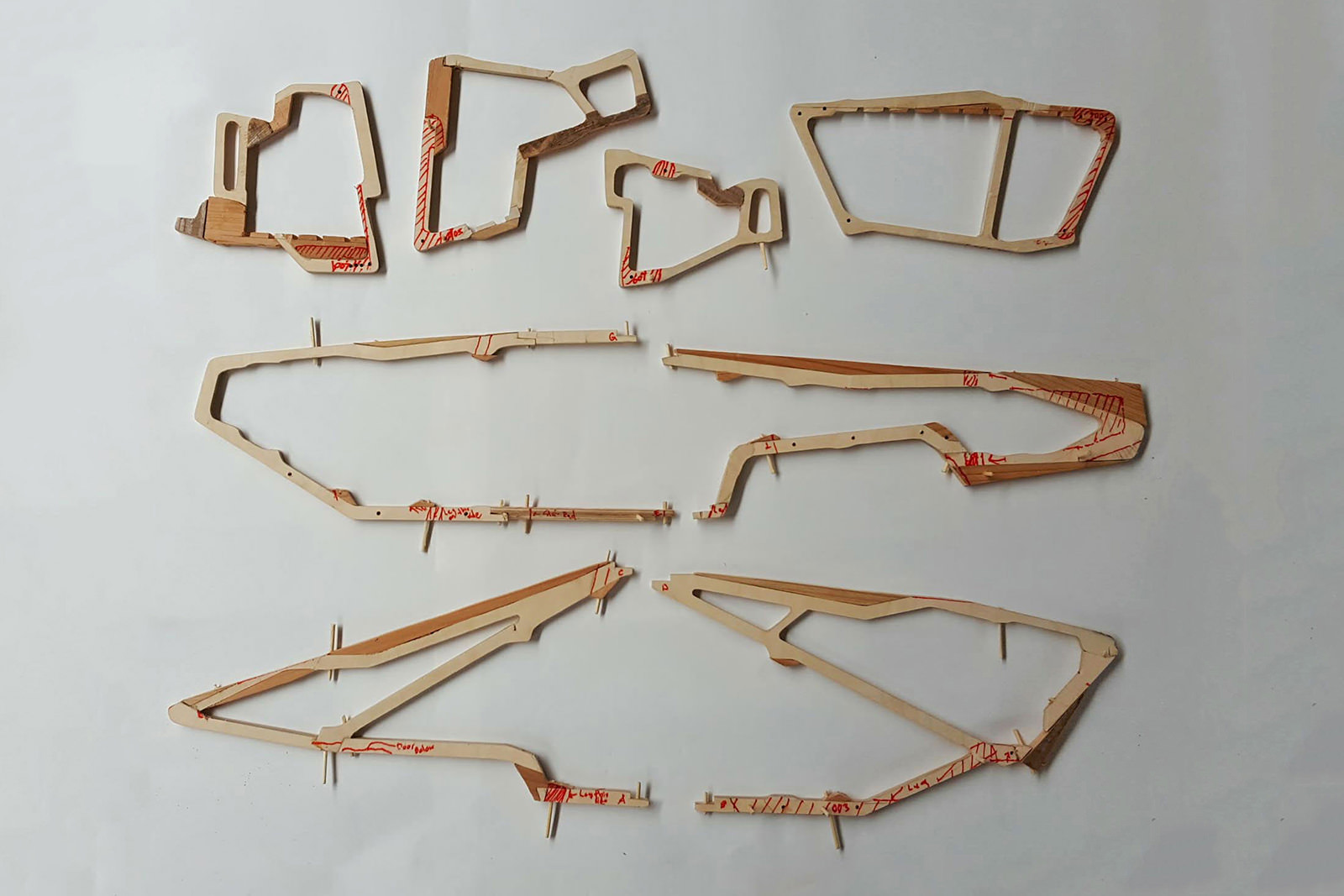 The Library is a part of Wakeford Hall, a multi-layered academic building being developed by Design + Make students at the centre of the AA's Hooke Park campus. As the primary studio tutor for the program I was intimately involved in the project's development – from early design phases, through prototyping and final erection on site. The library's skeletal structure was developed through iterations of drawing, physical model making and prototyping. Each of its 14 laminated timber frames was shaped using a robot mounted bandsaw developed in-house. Marks of both the processes and tools that produced it remain present in the finished object – from tree growth to digital fabrication.
A second group of students re-invented an existing proposal for the Library's envelope. A thorough 3D laser scan of the assembled structure allowed us to ensure that design decisions were based on the assembled reality. The library's skin is developed as a series of prefabricated wood panels carefully arranged against the skeleton's geometry. Carefully offset from the skeleton, the frame becomes the first item of its collection. The project's development reflects a continuous back and forth between studio discussions, workshop experiments and discussions with many parties.
Students
Aitor Almarez
Florencia Rodriguez
Francisco Adriasola
Kevin Kim
Mariela Reyes
Pedro Bran
Unha Park
Veda Barath
Xin Tu
Collaborators
Charlie Corrywright
Christopher Sadd (Forester)
Edward Coe (Technical Coordinator)
Emmanuel Vercruysse
Jack Draper (Project Manager)
Martin Self (Program Director)
Michael Arnett (Robotics Developer)
SummerBuild participants
William Moorwood
Will Gowland