Rob|Arch Conference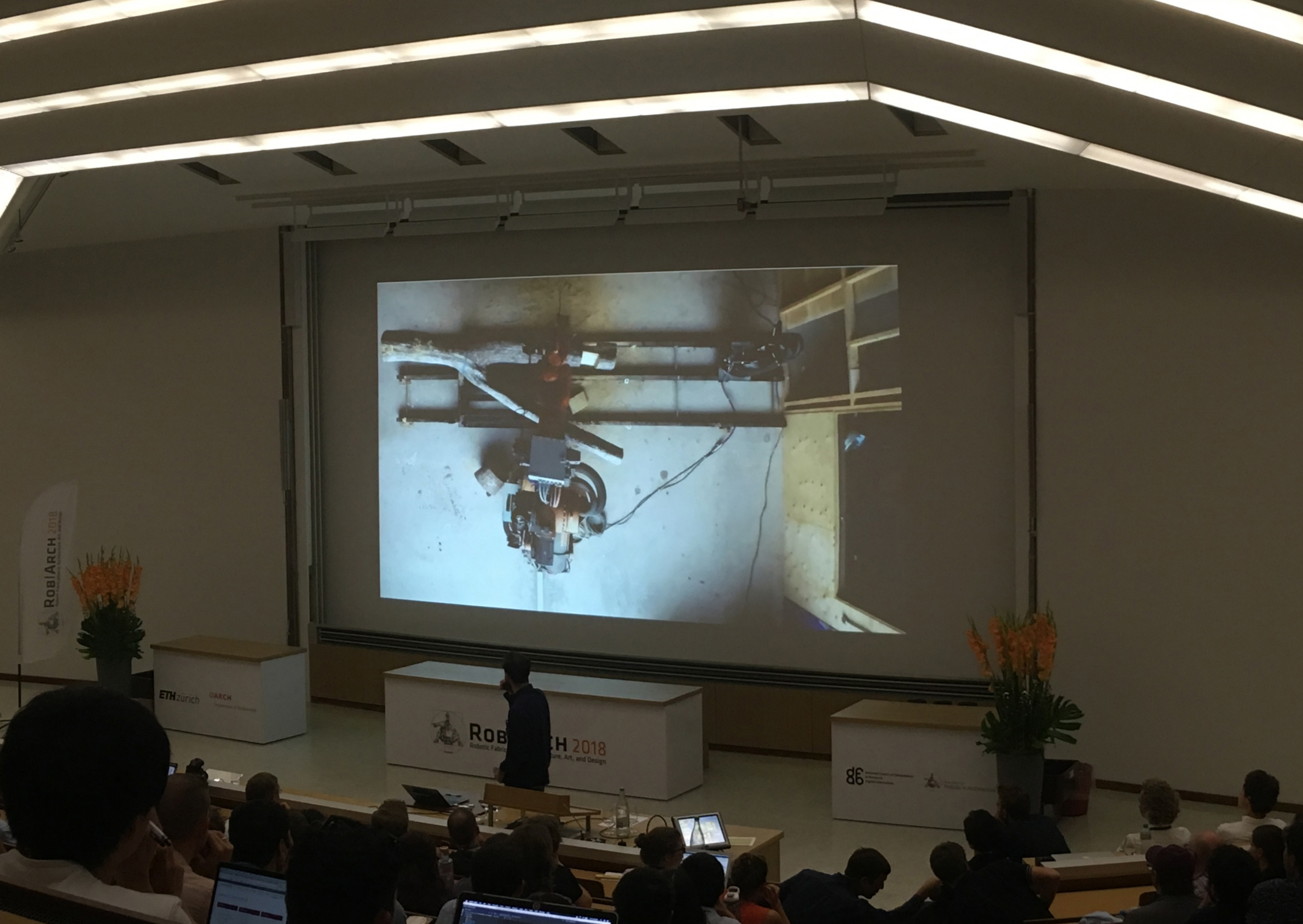 2018
Presentation and publication of a paper titled 'Altered Behaviour: The Performative Nature of Manufacture'. The work expands on research developed in our Robotic Fabrications Visiting School.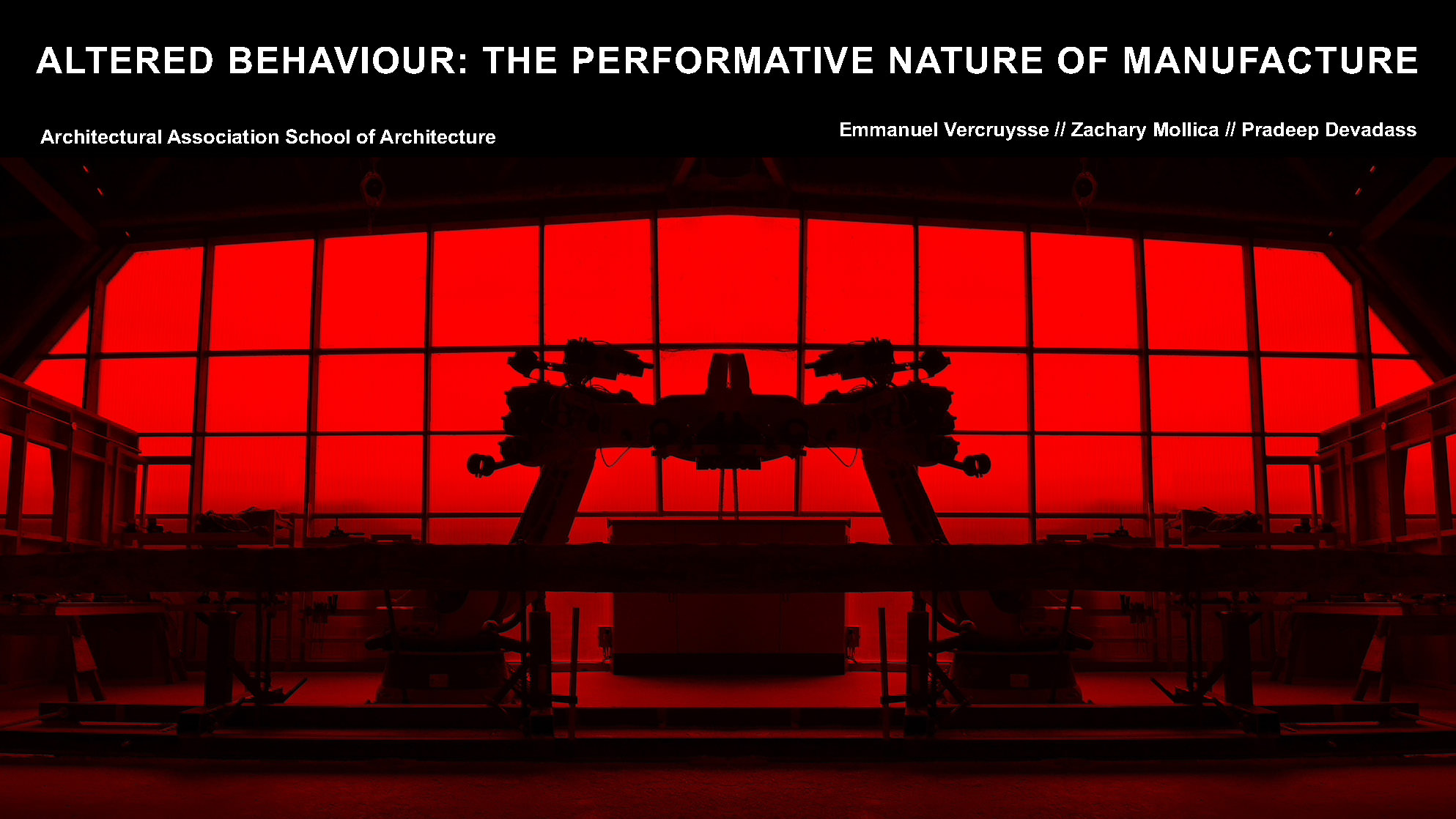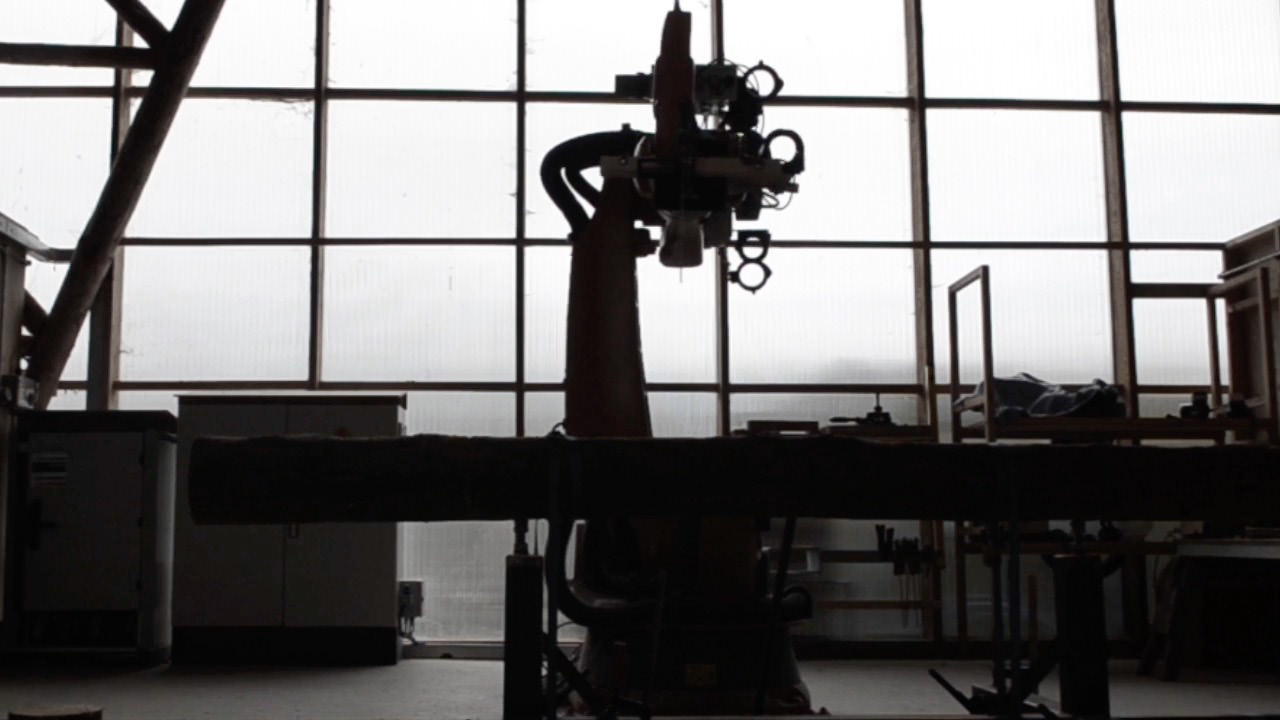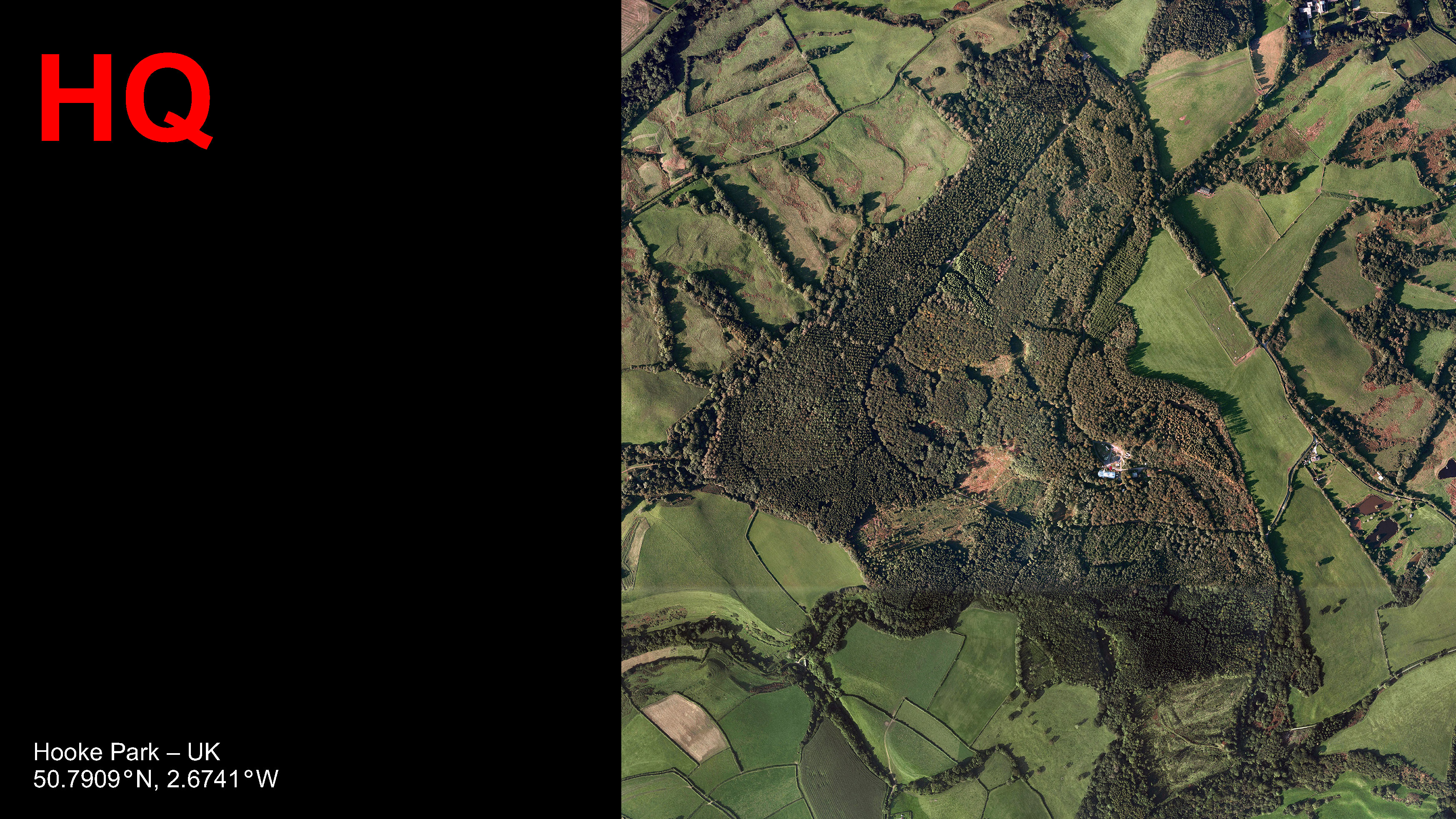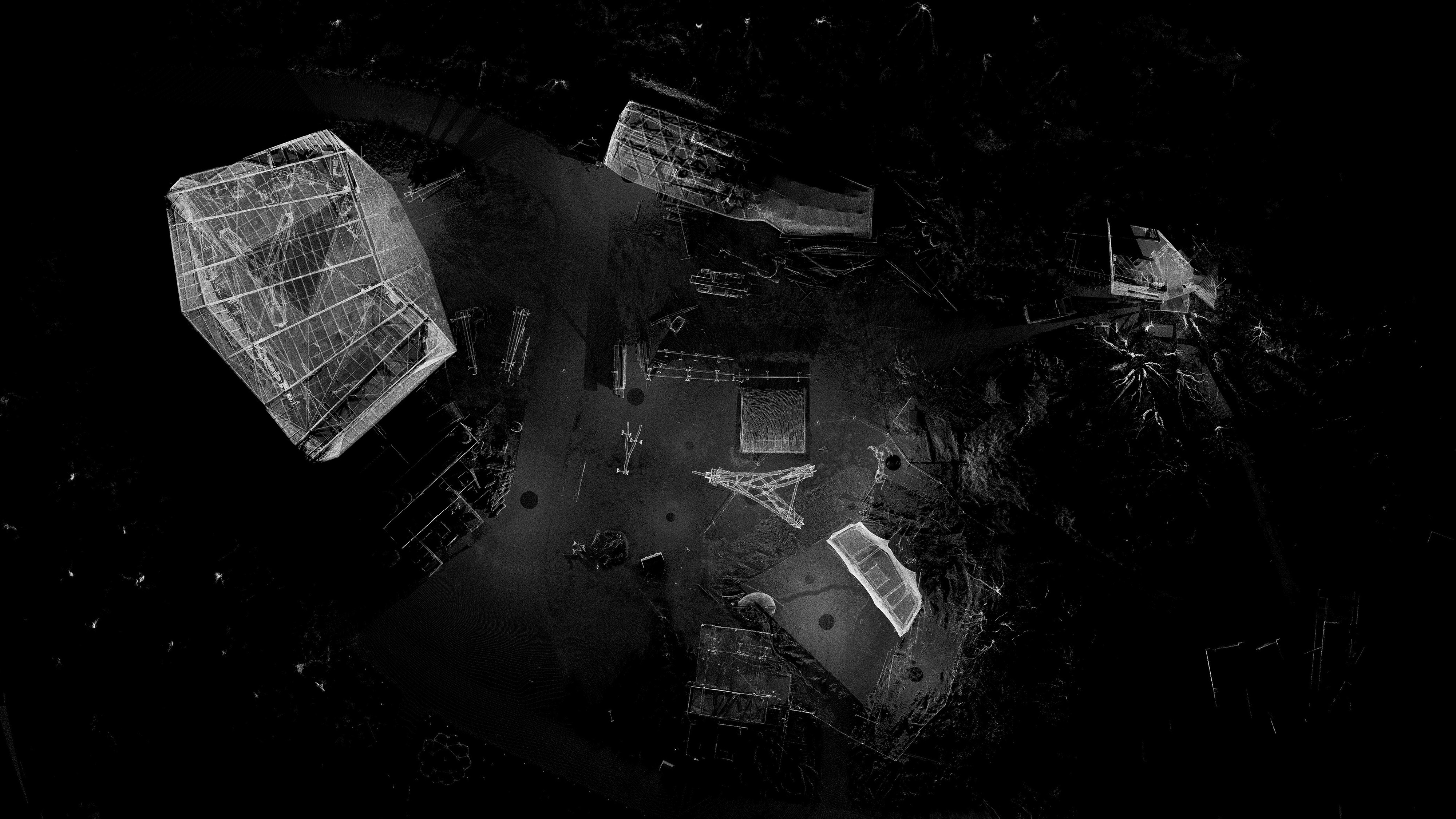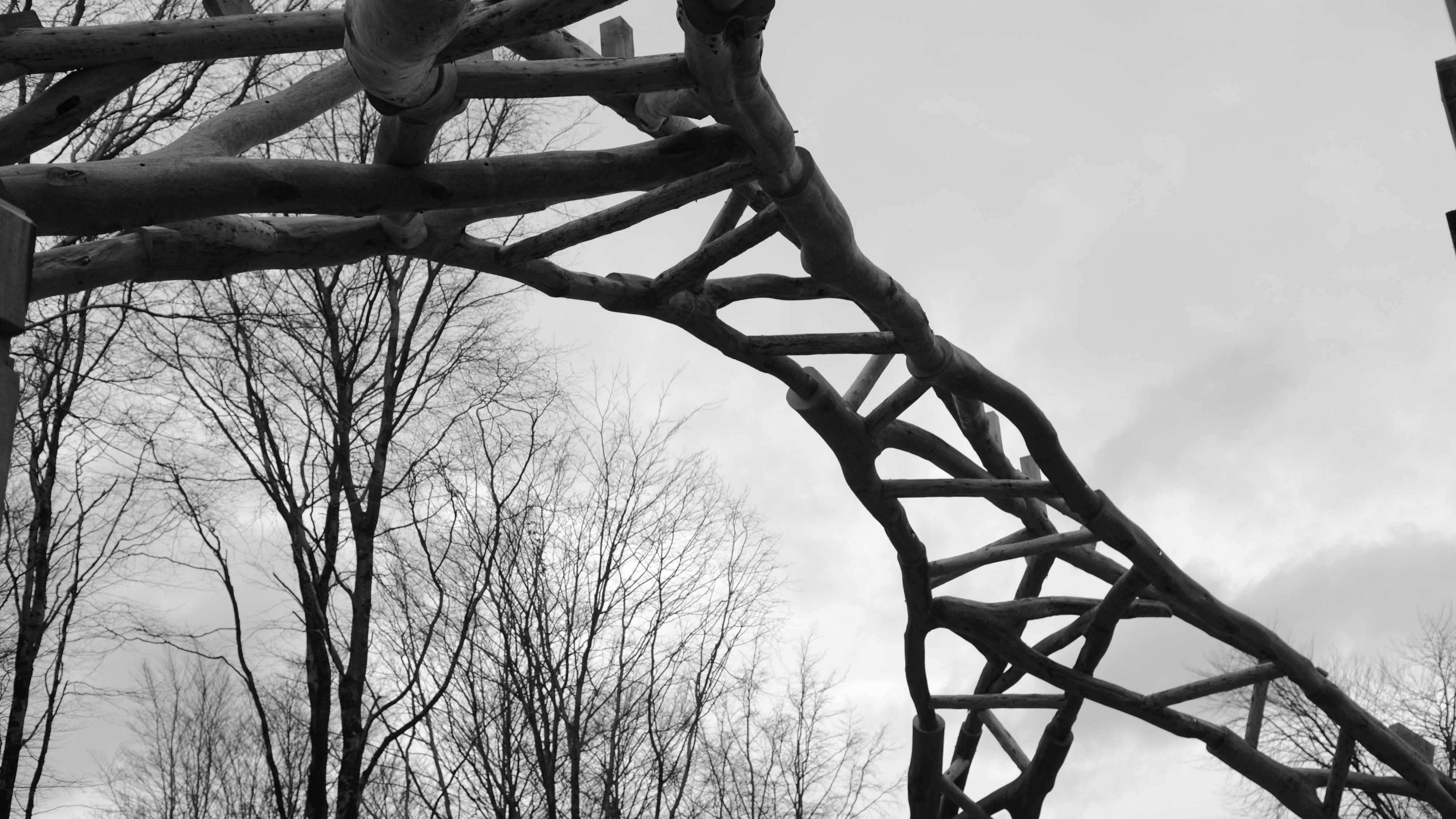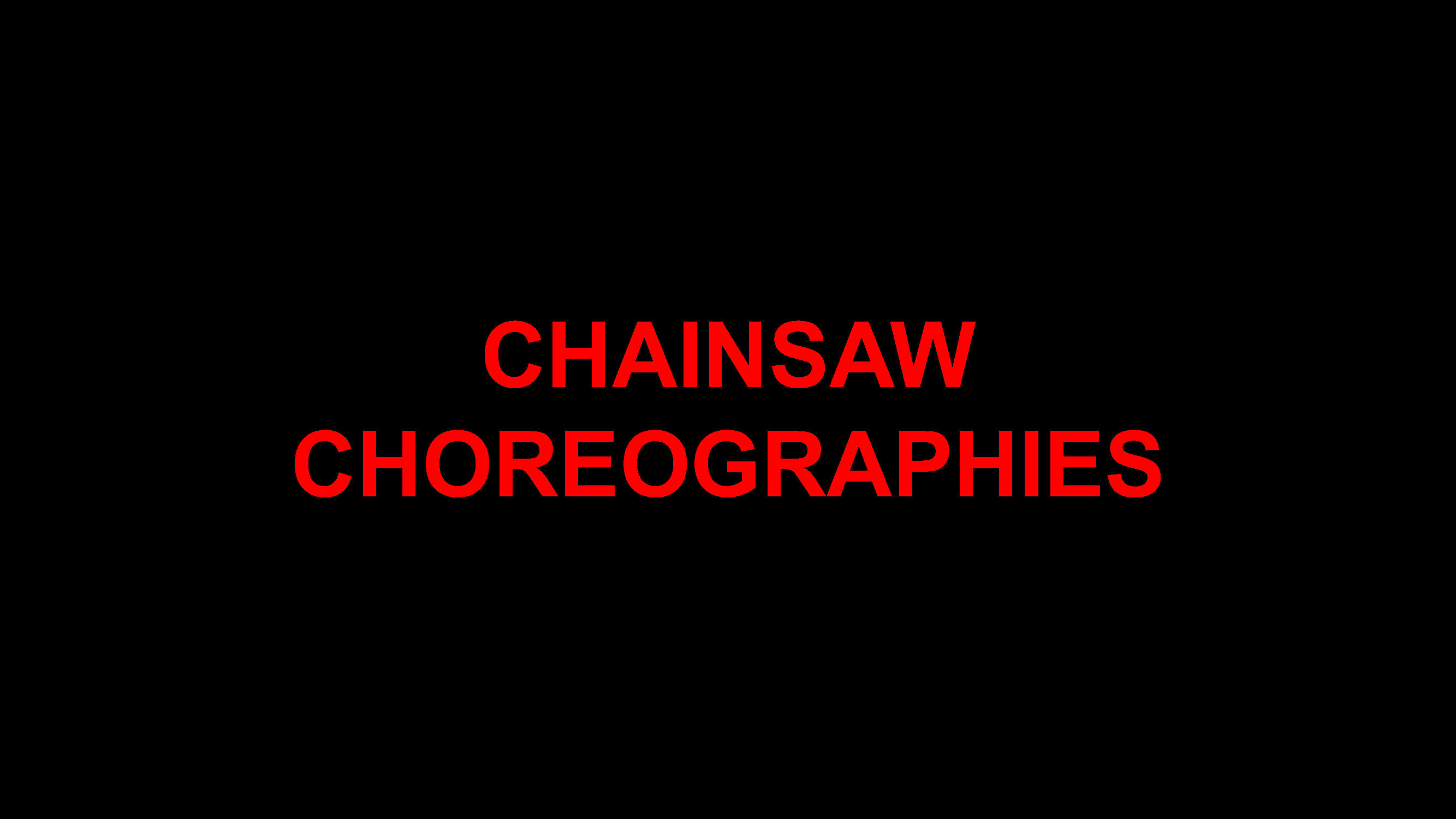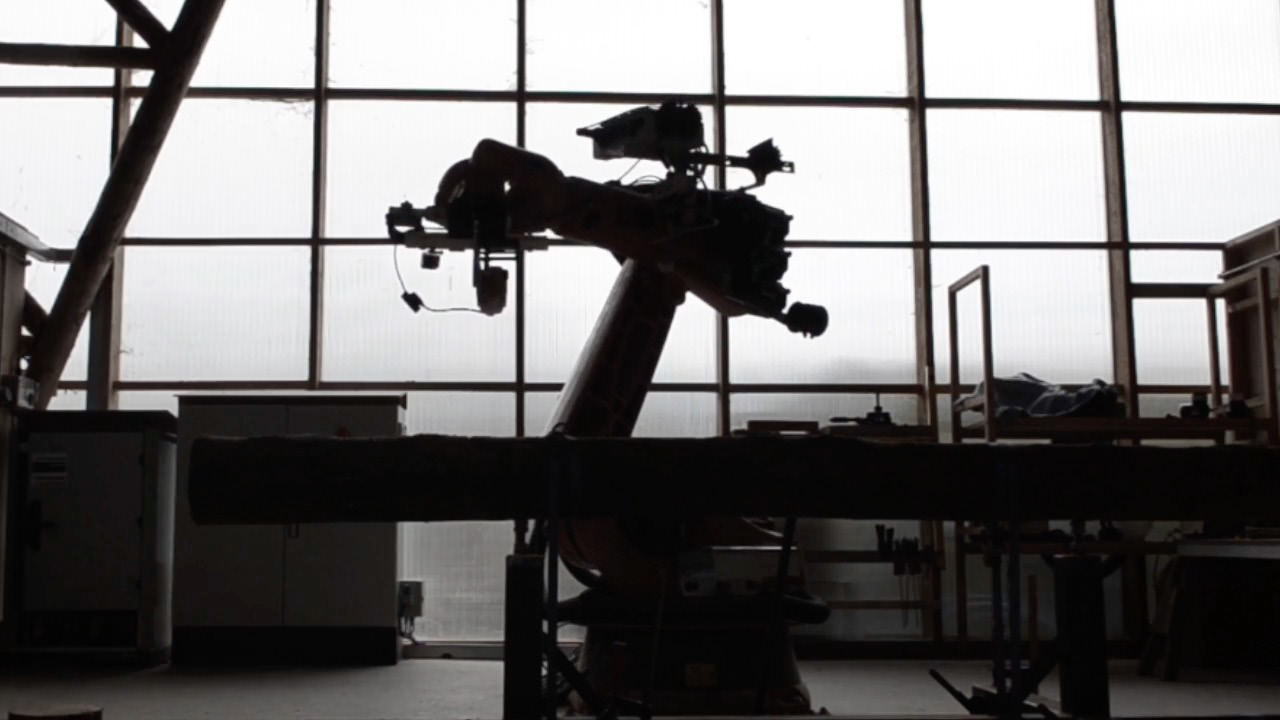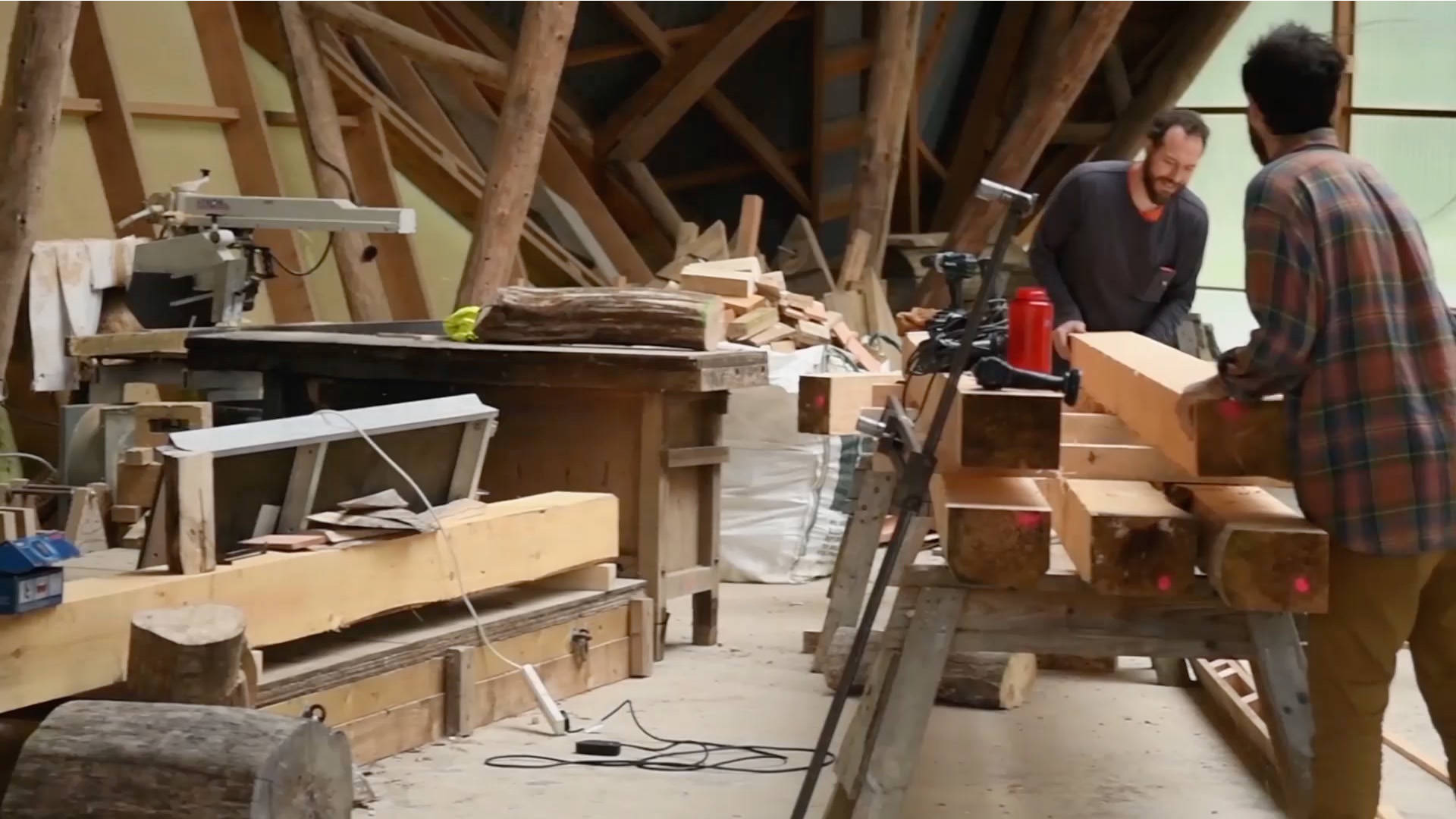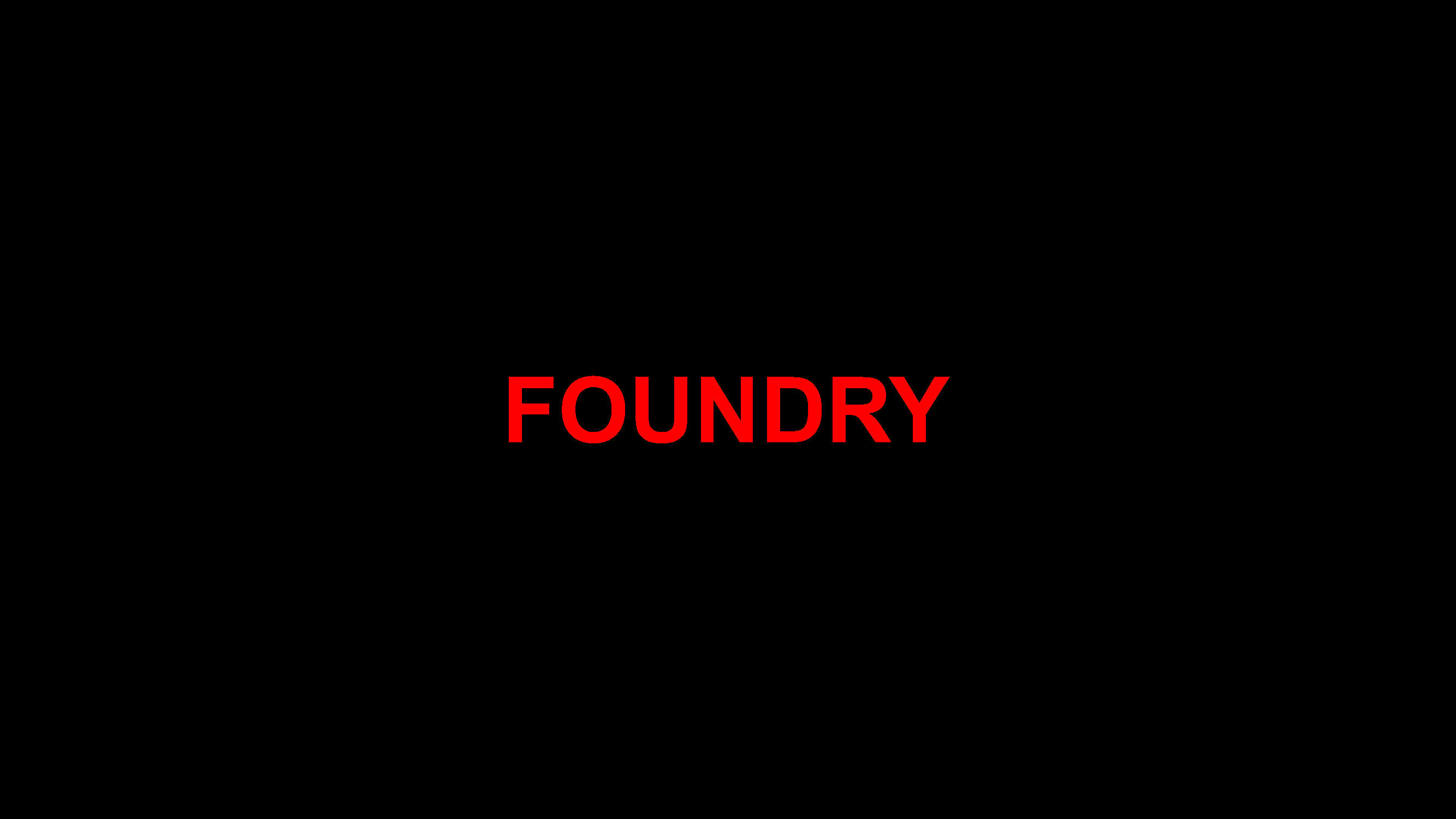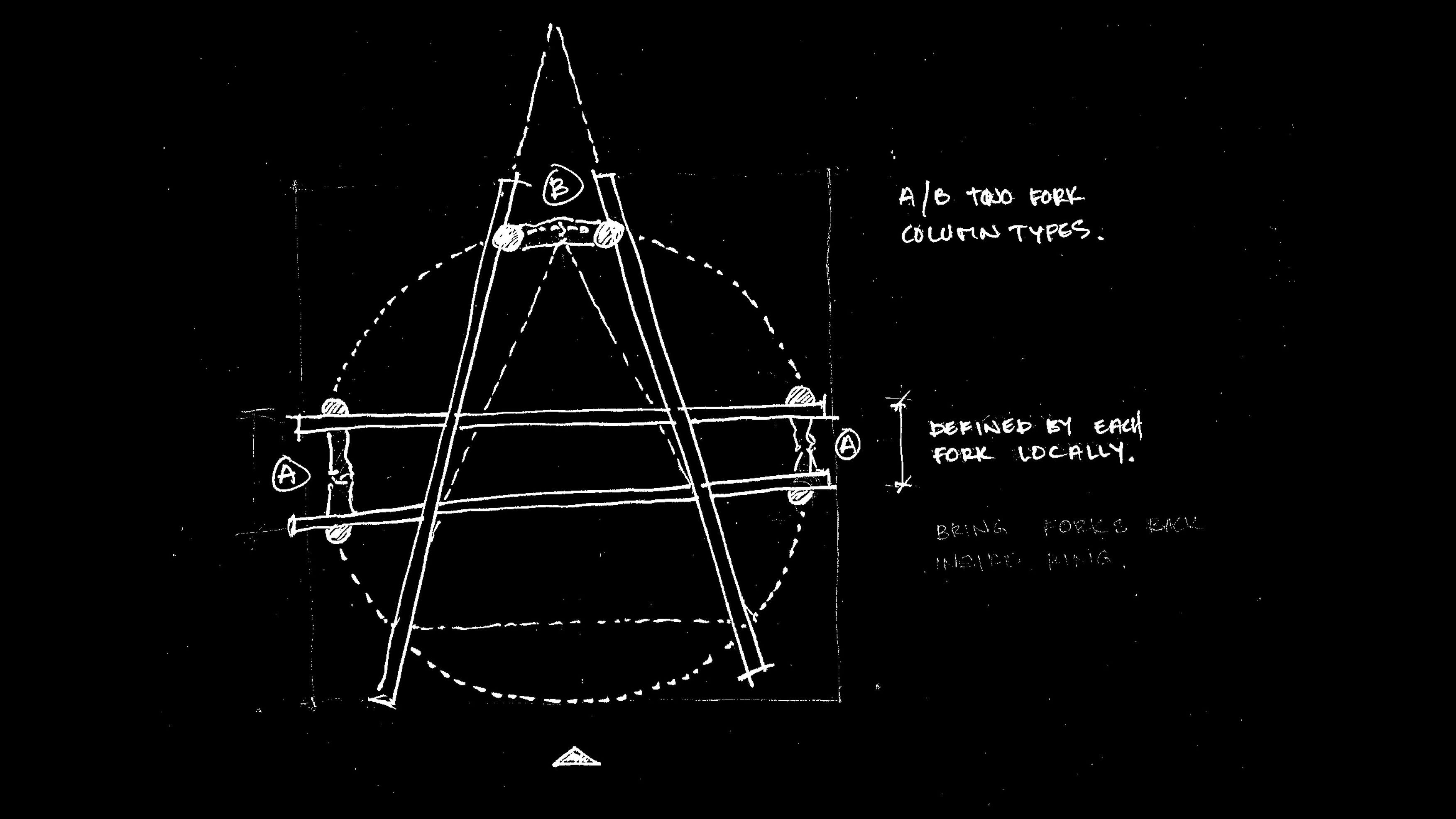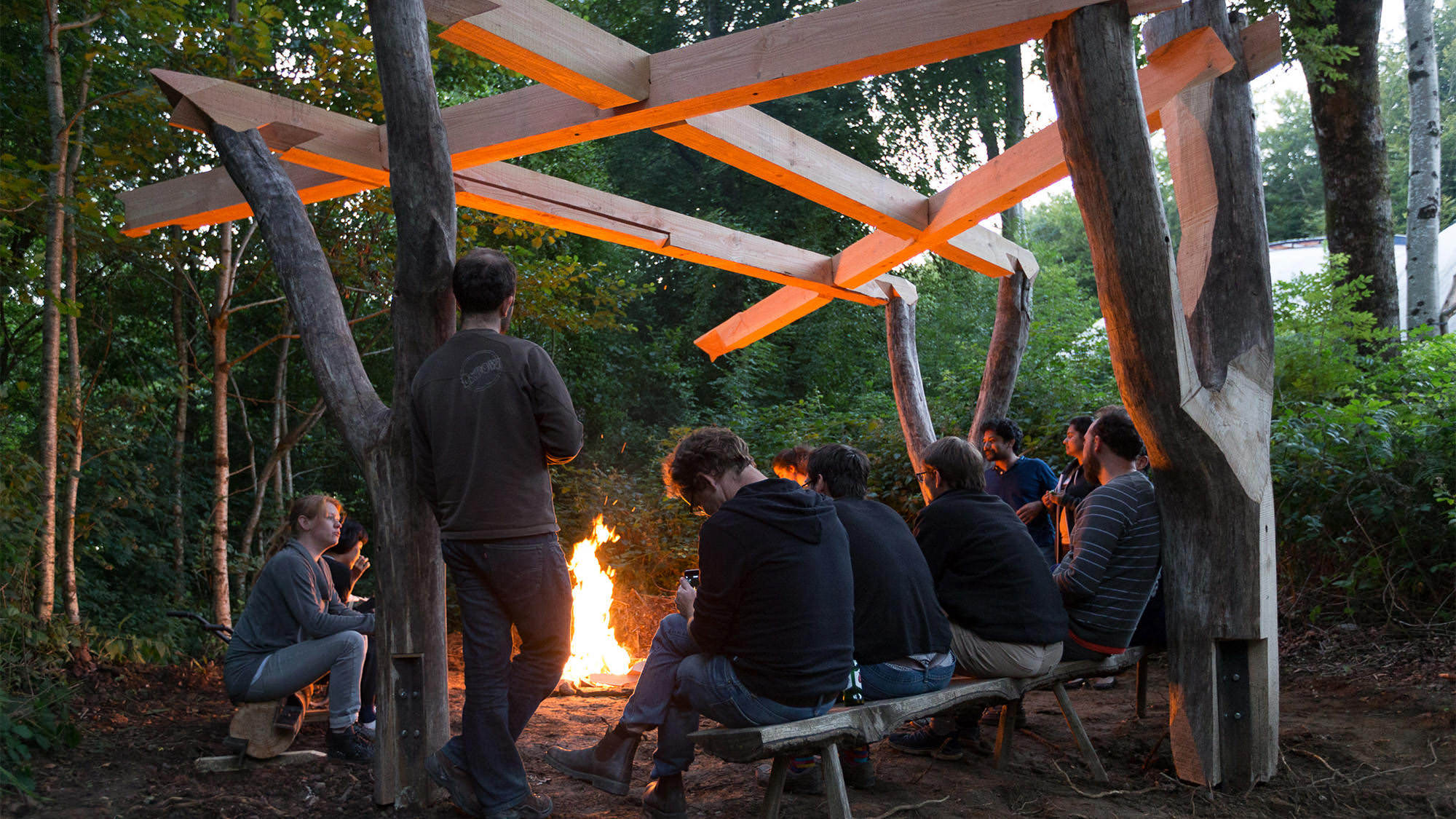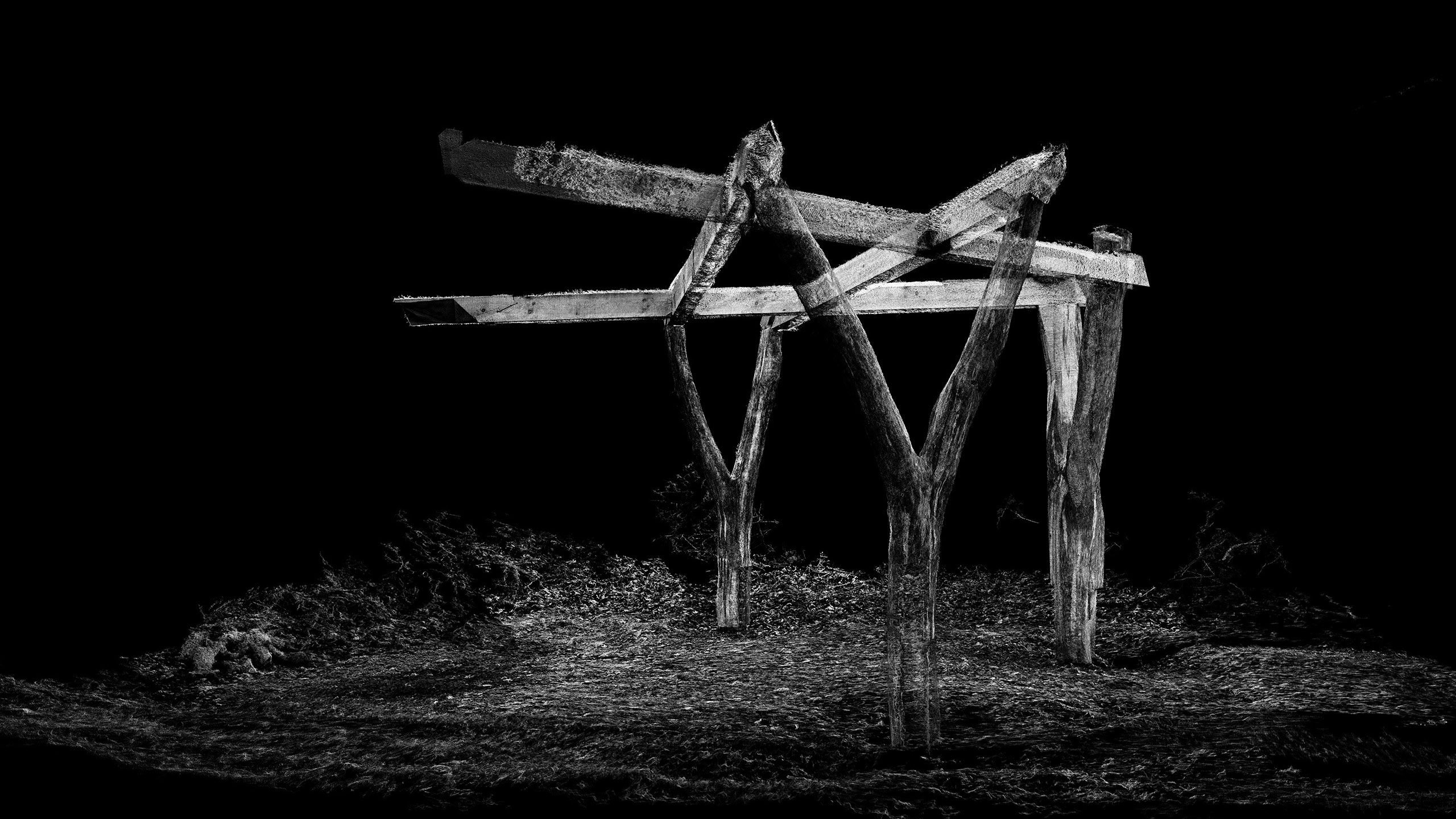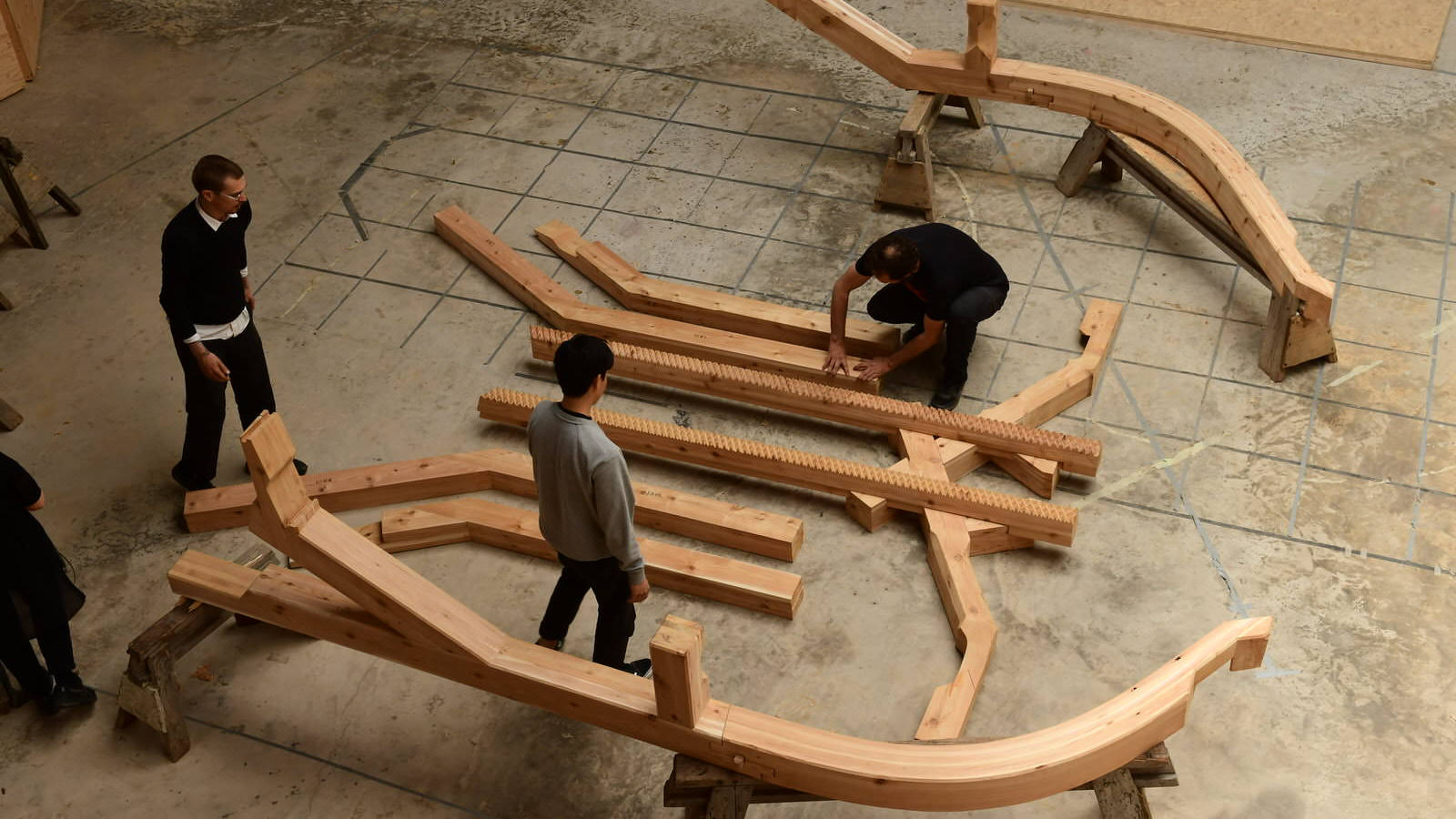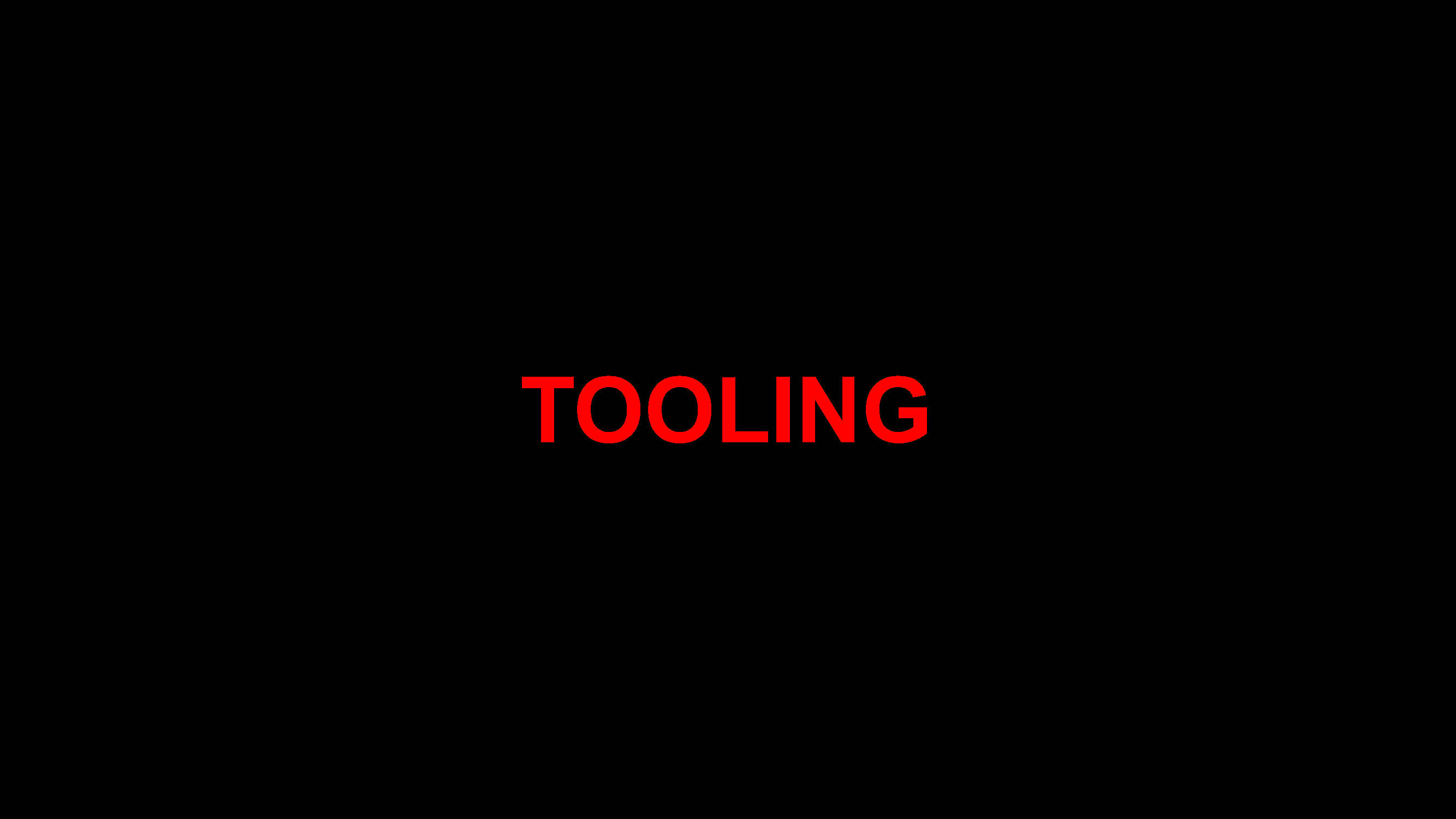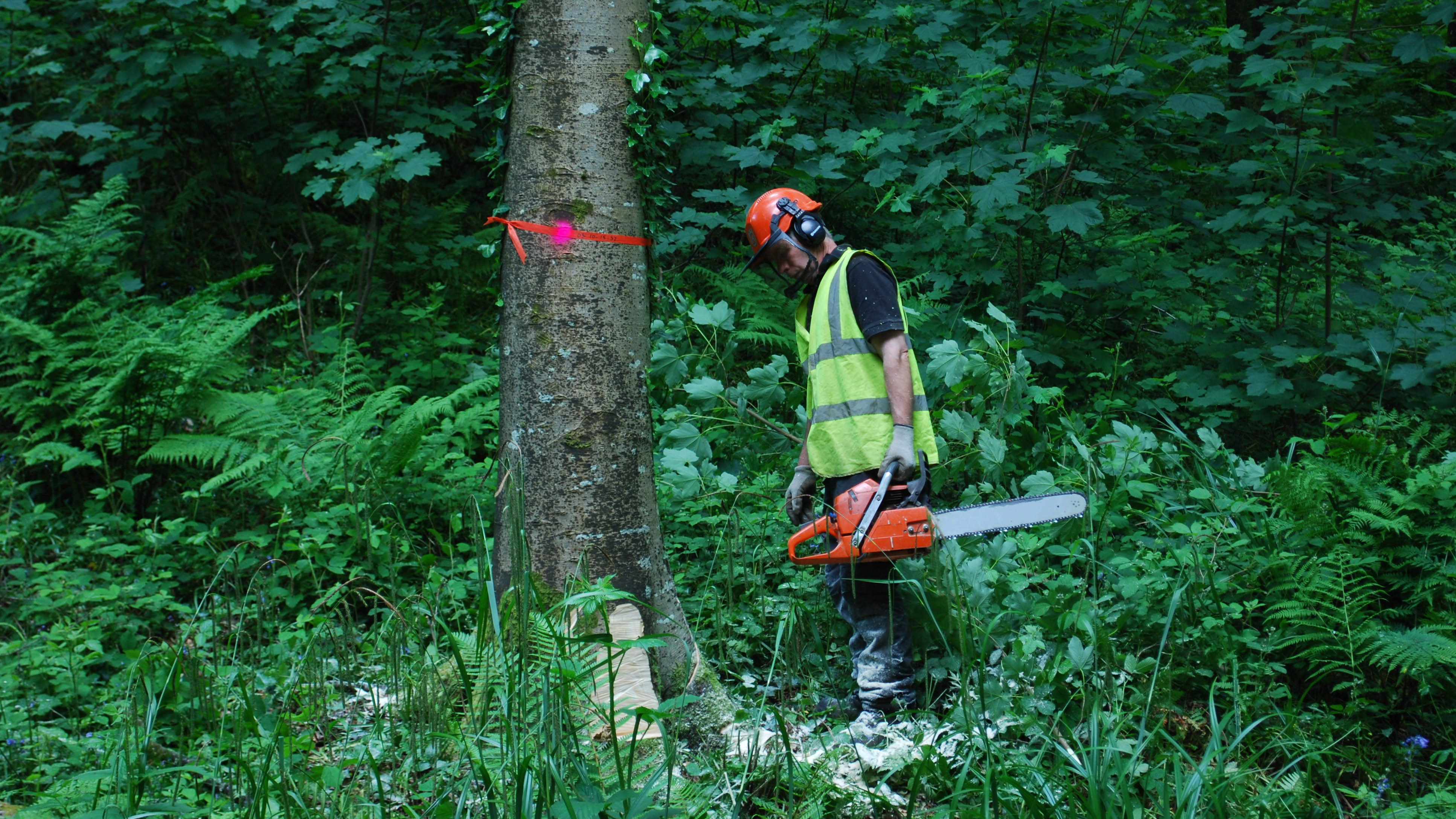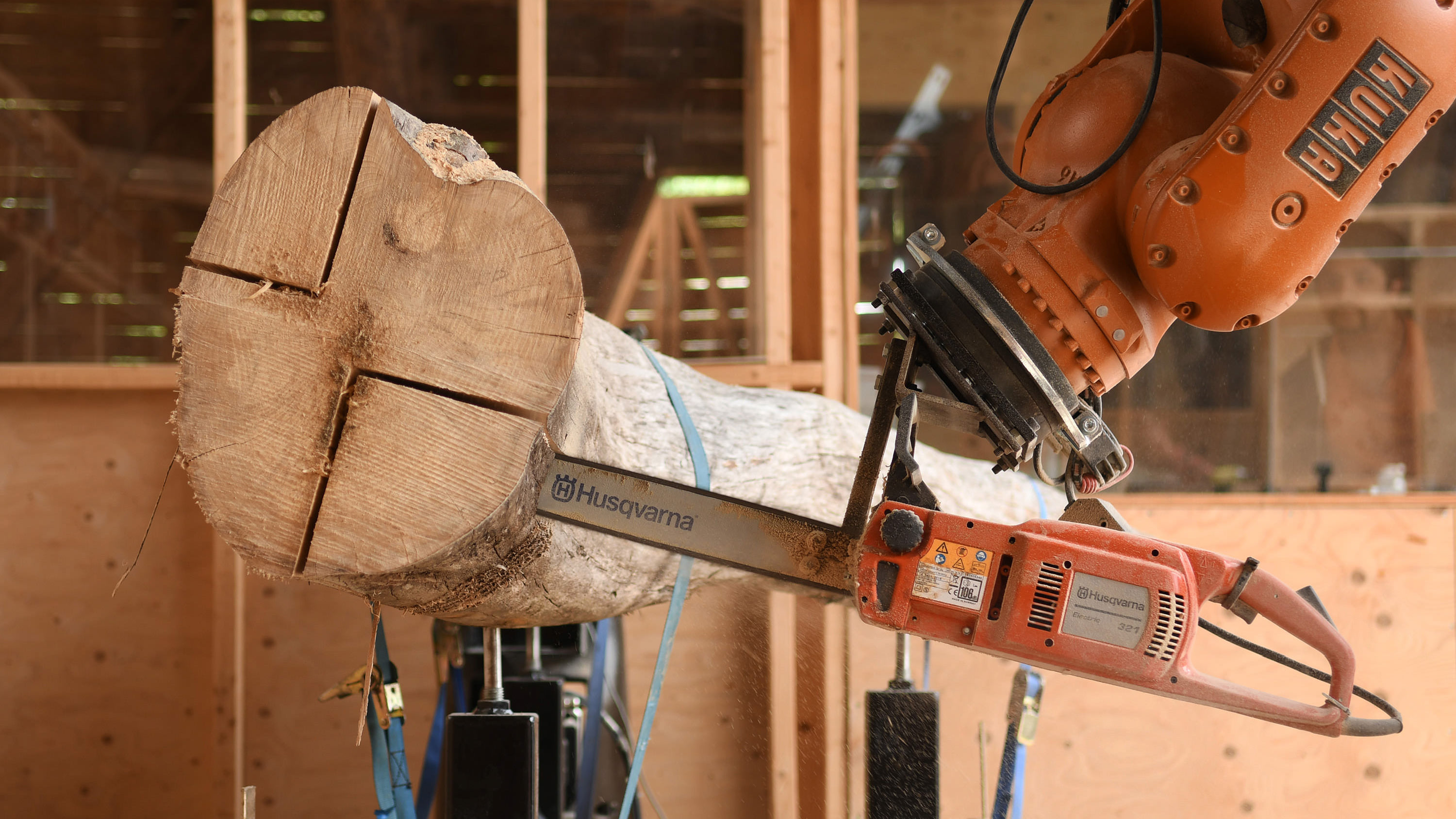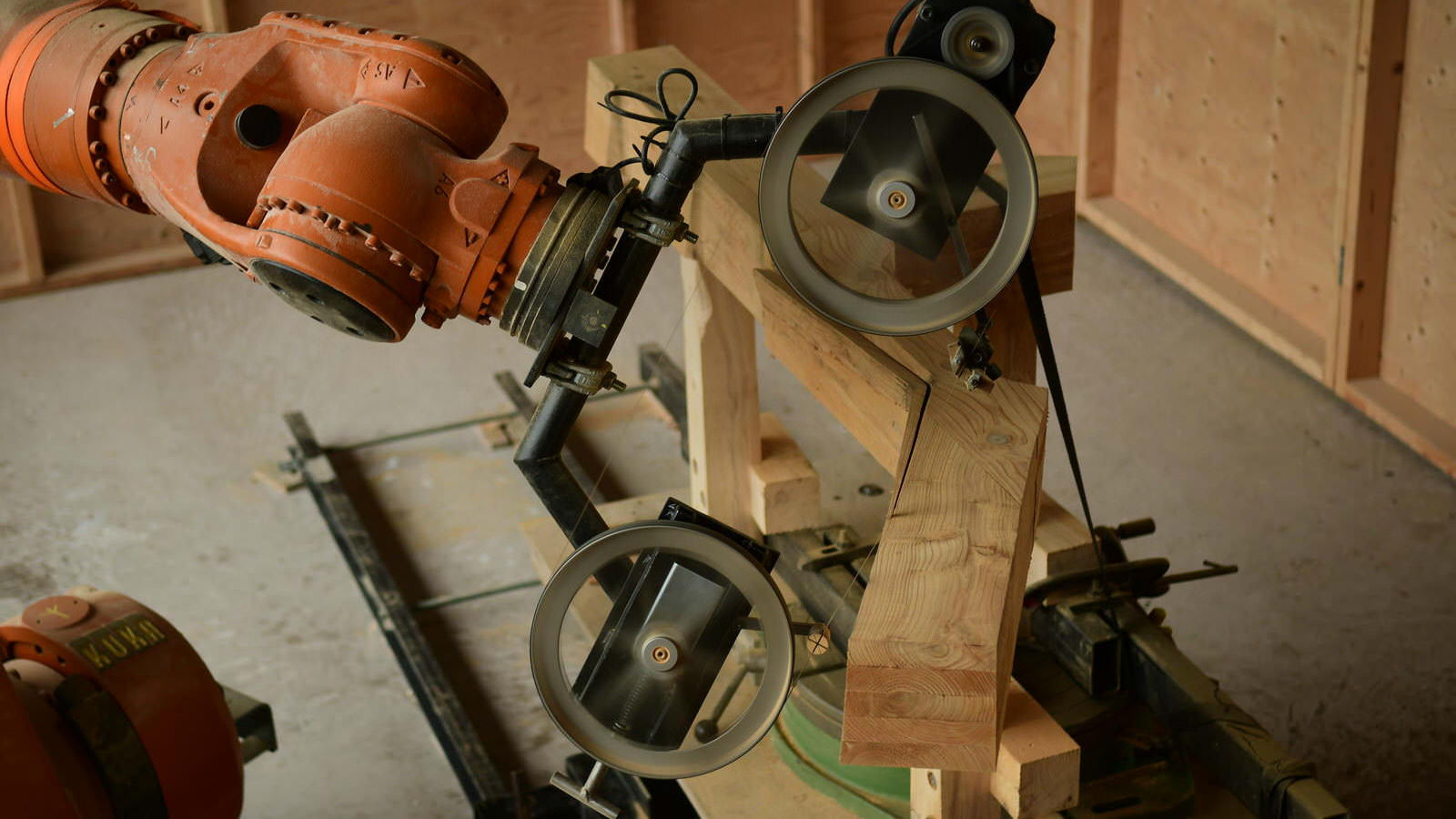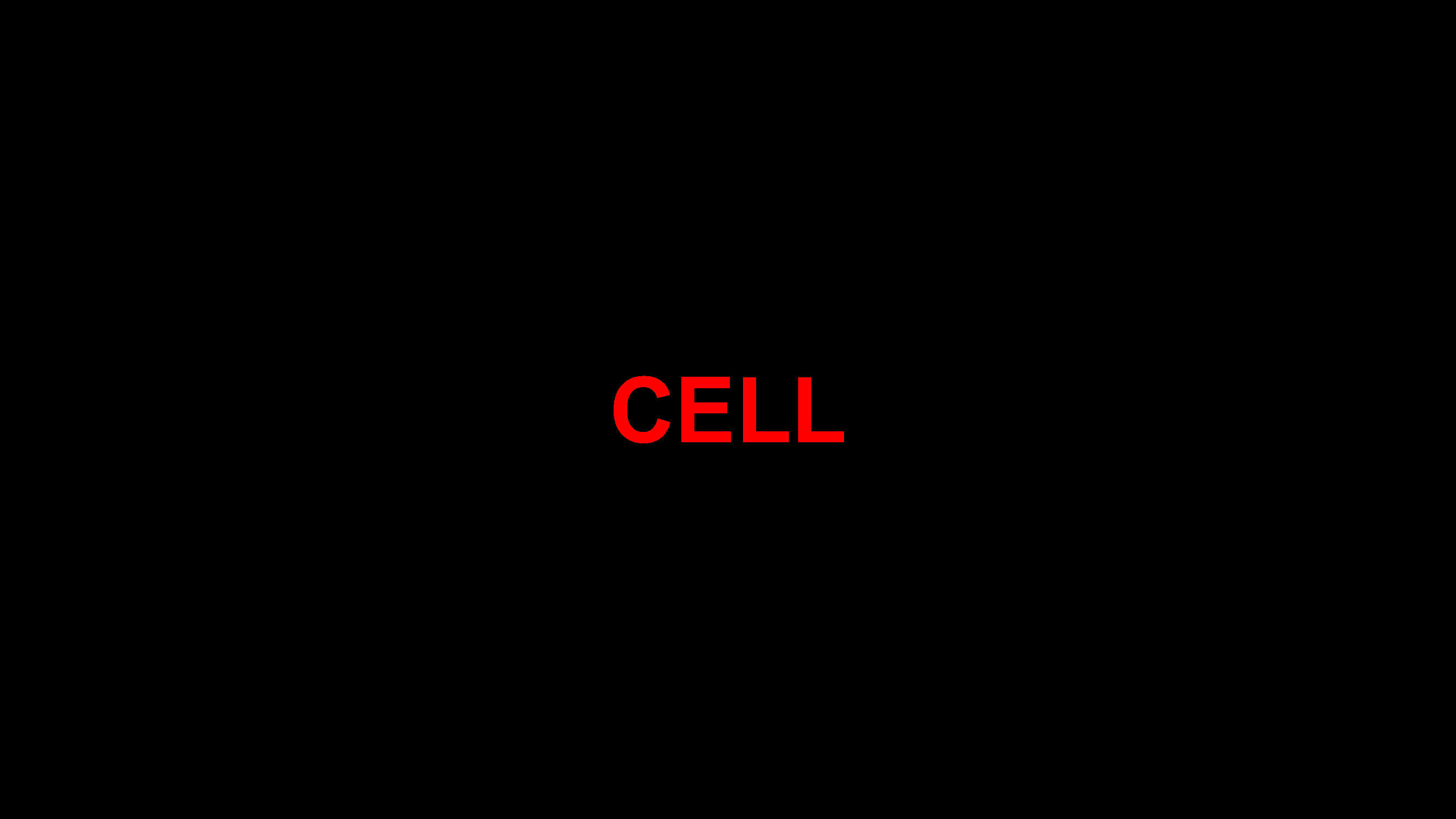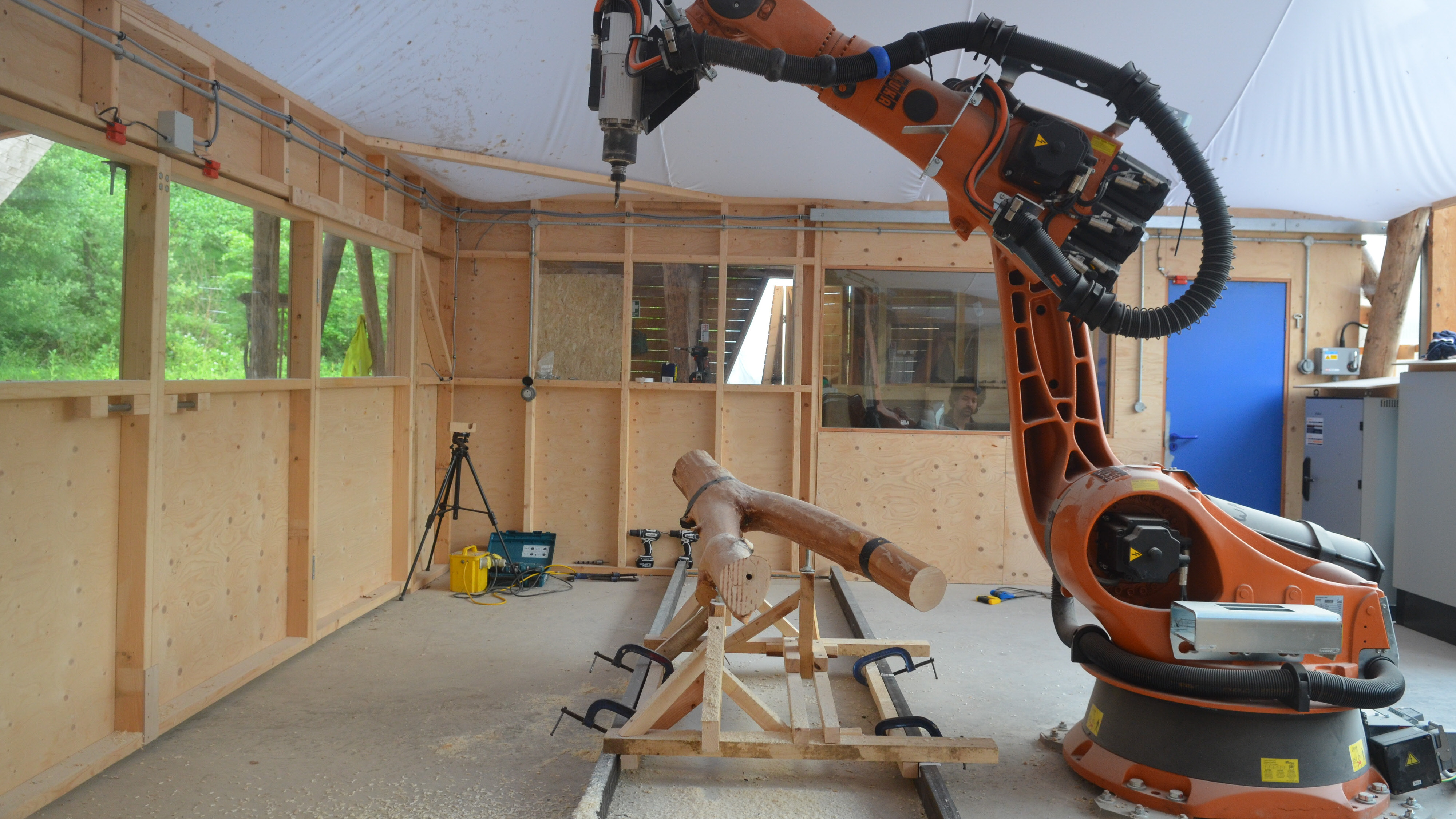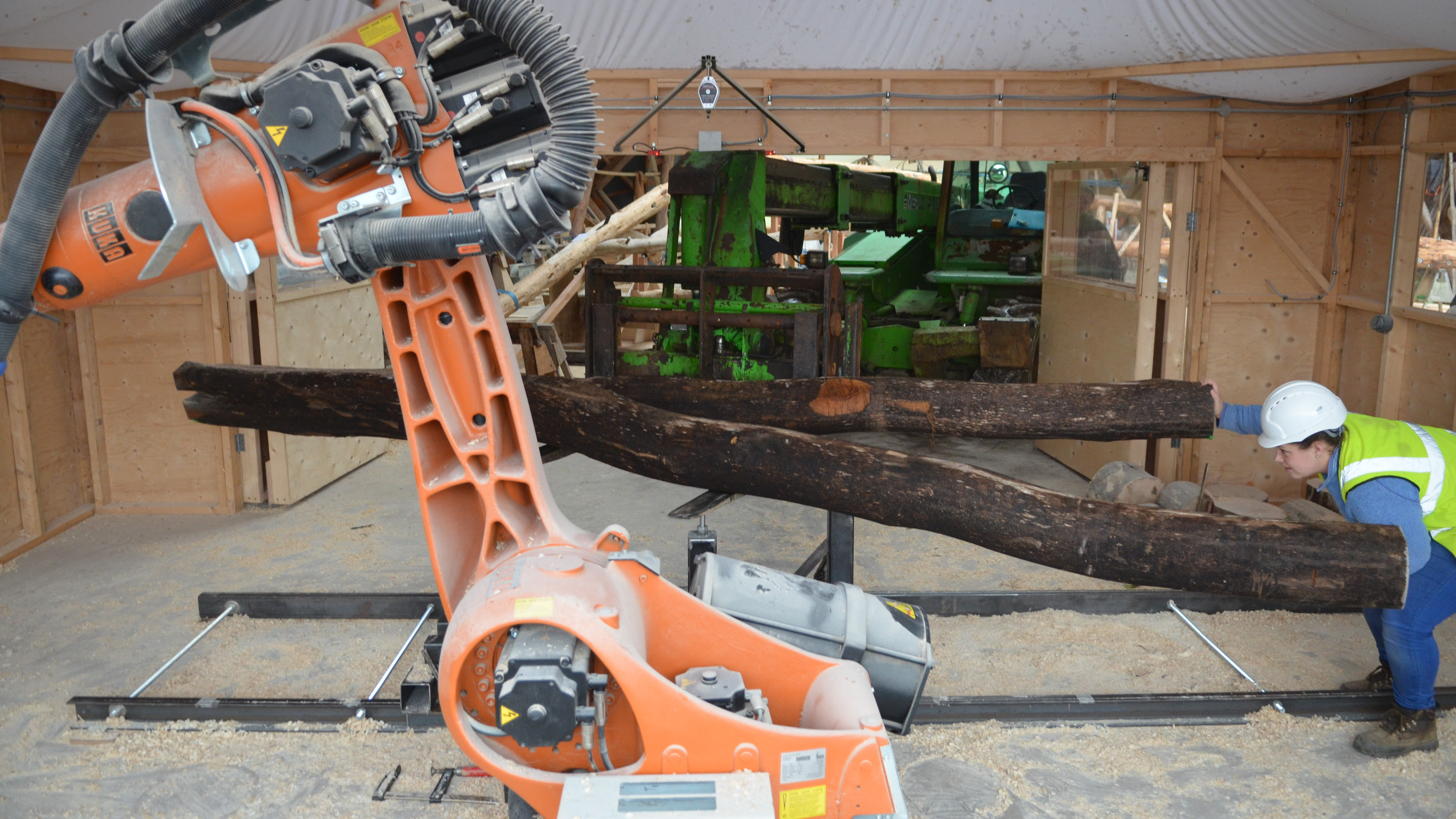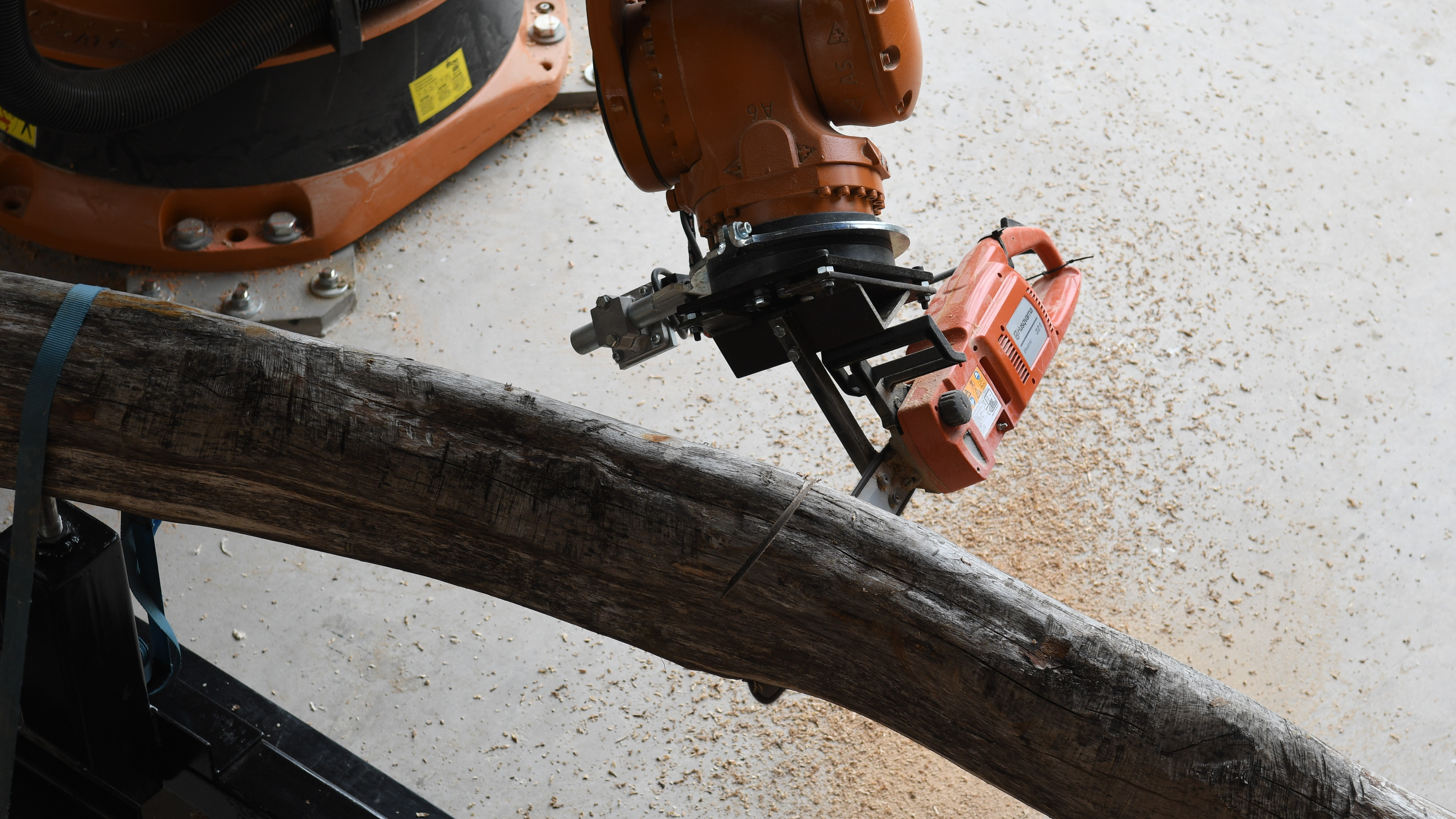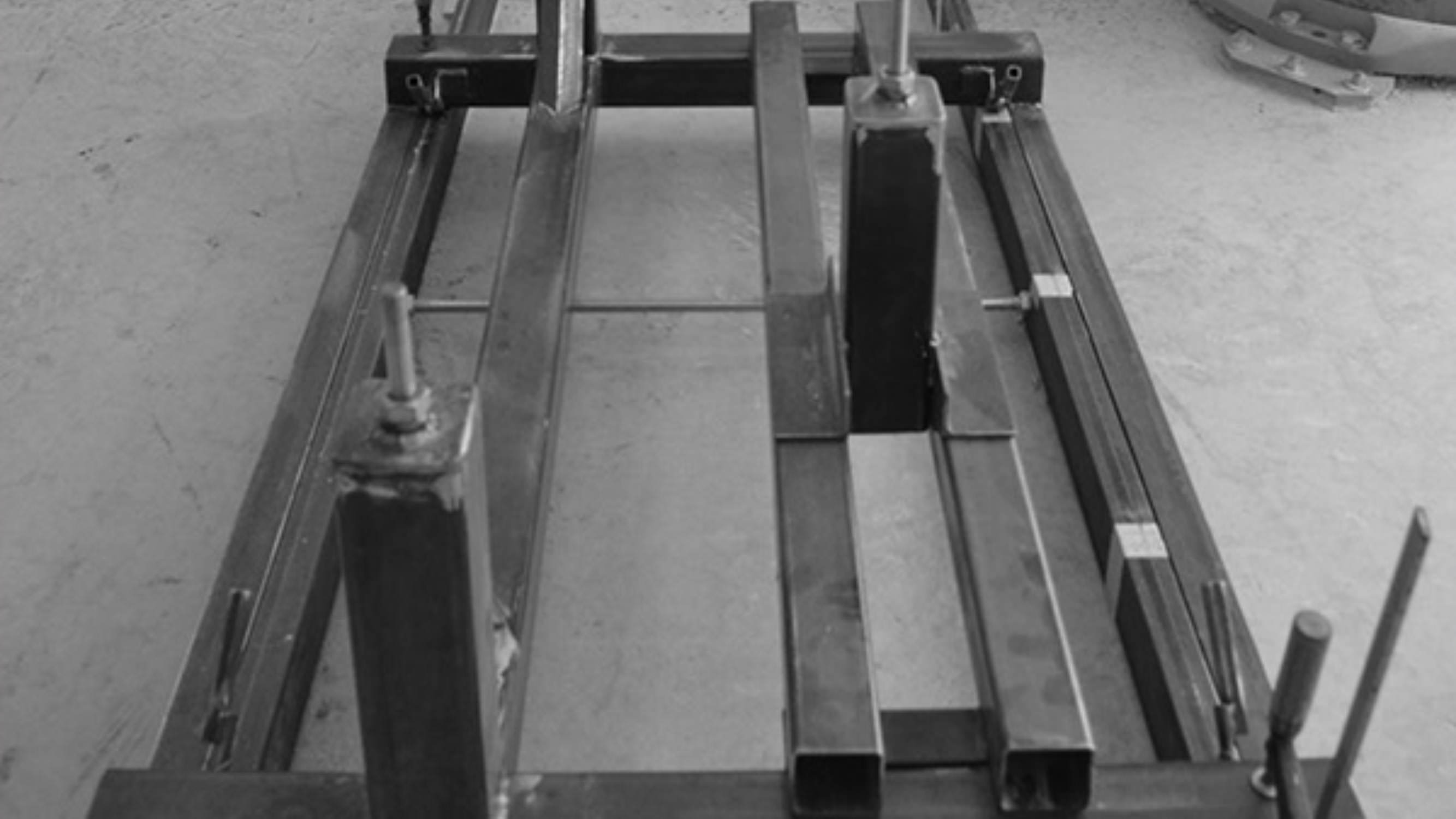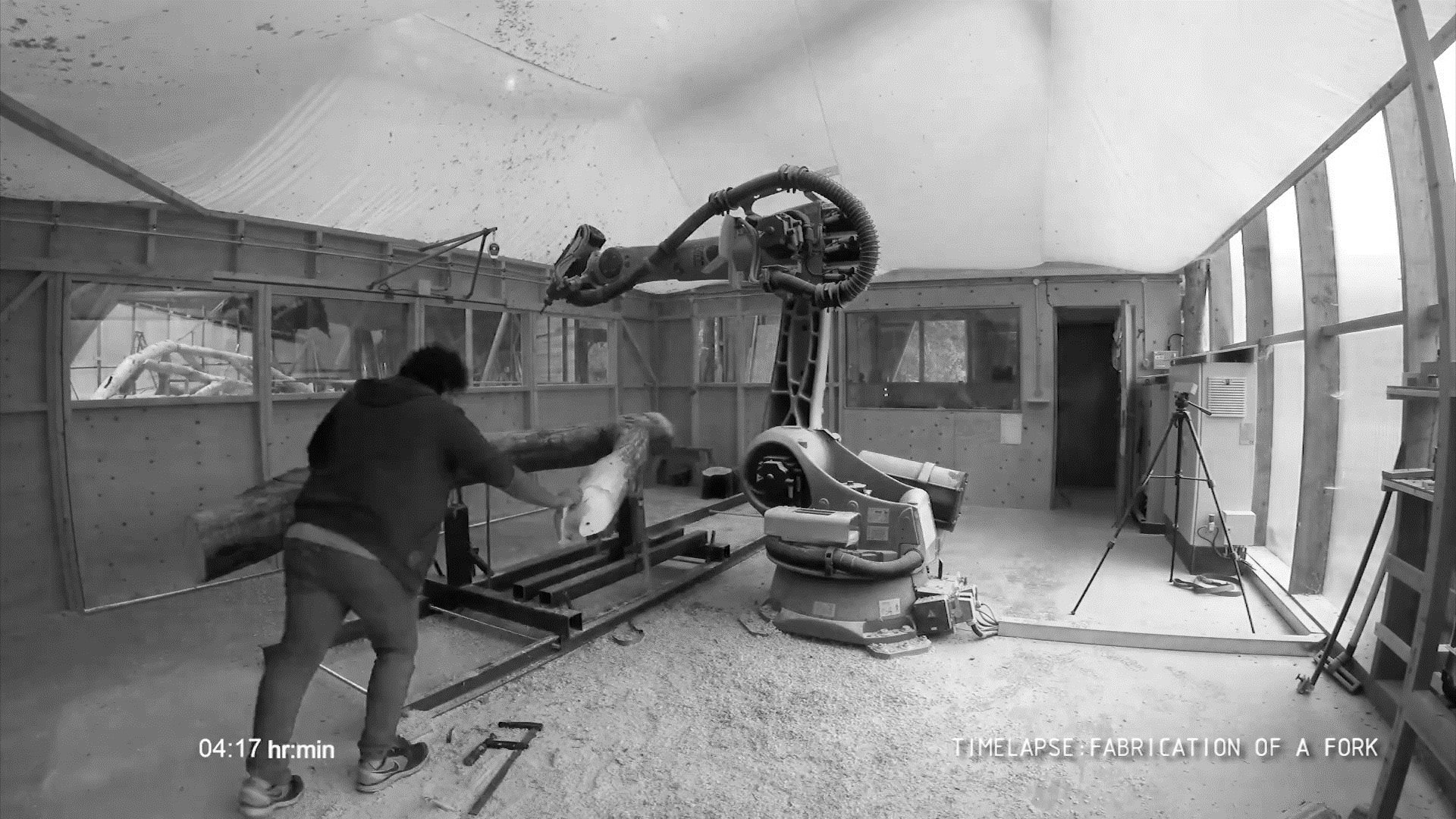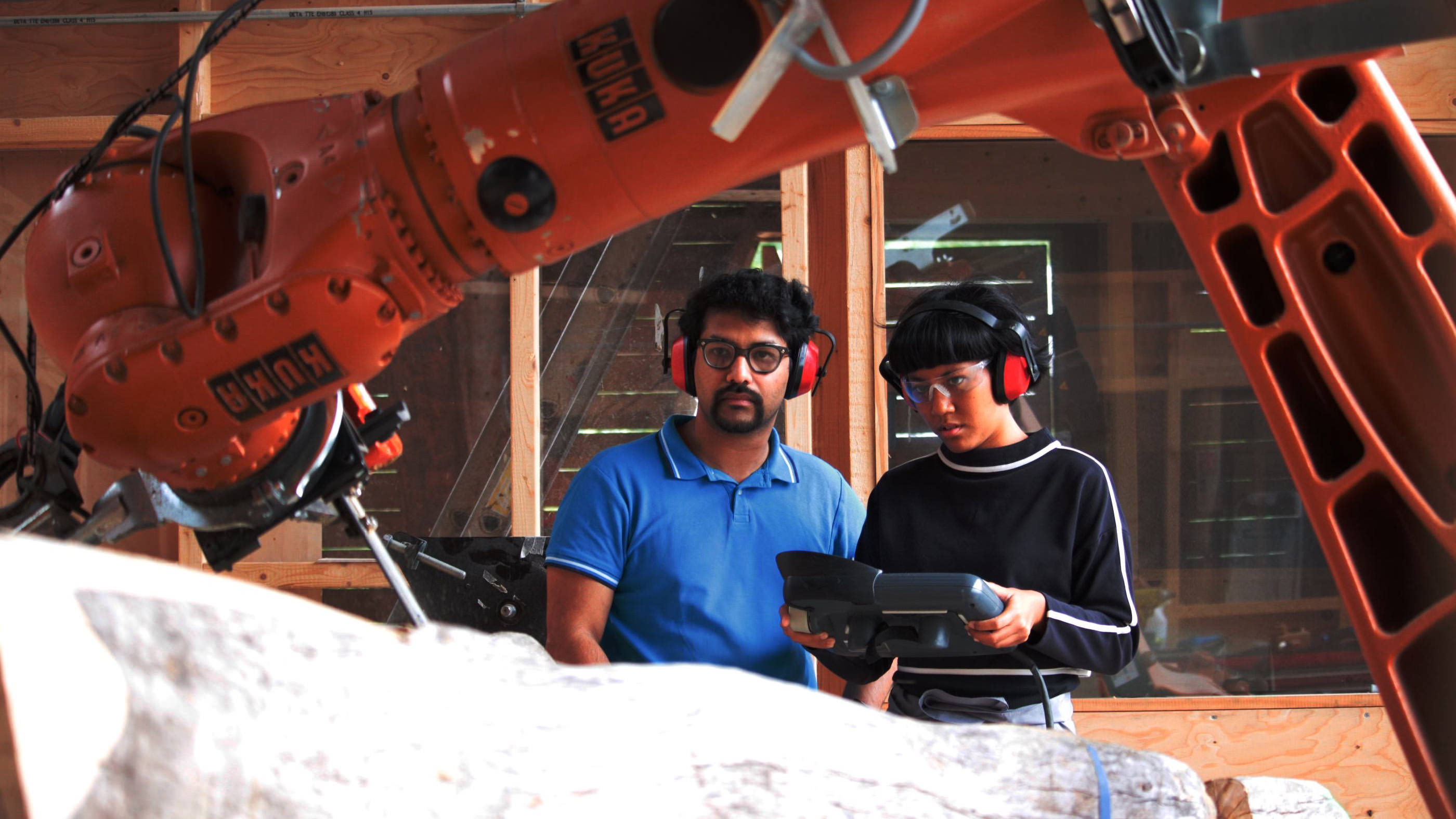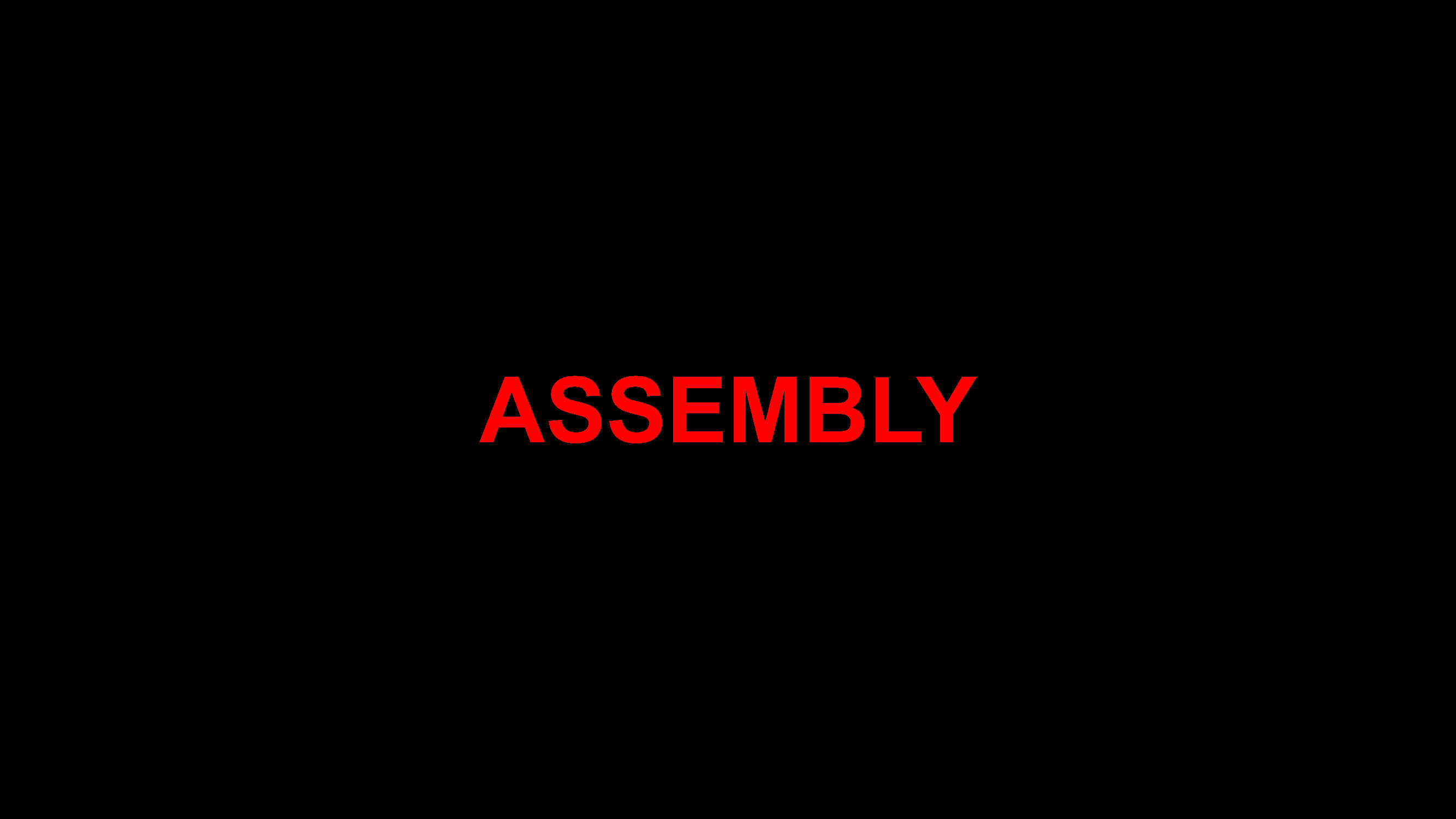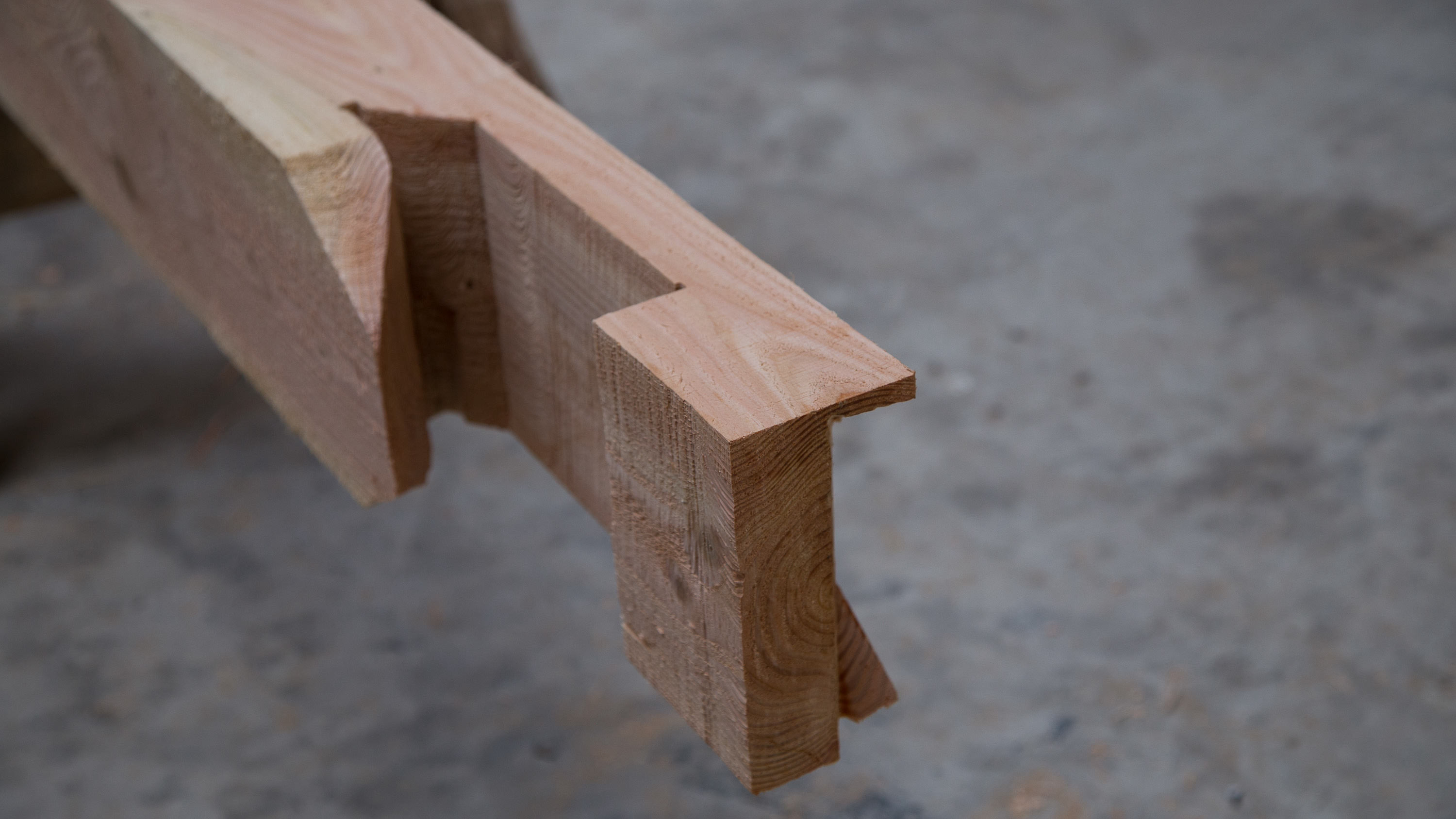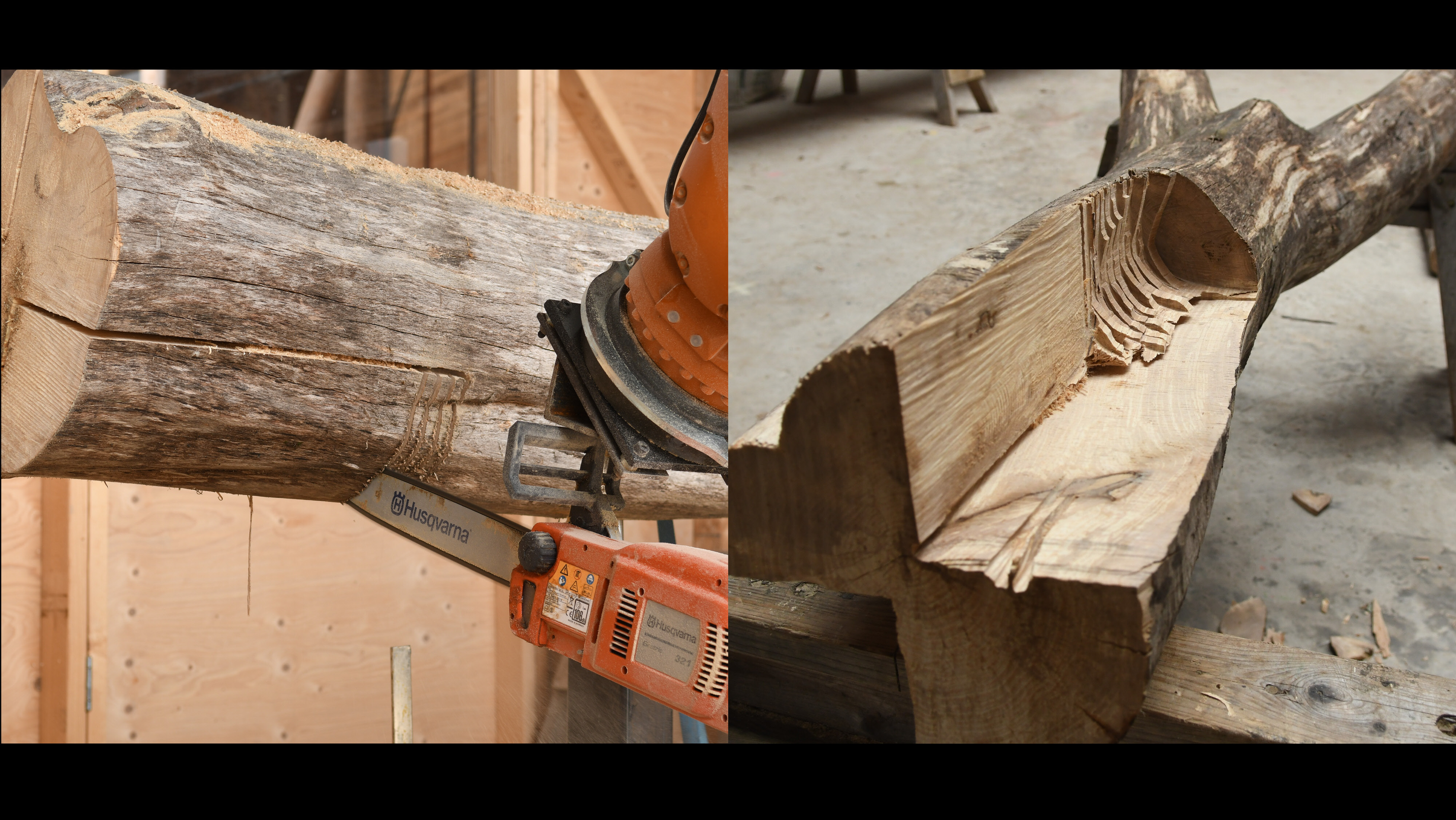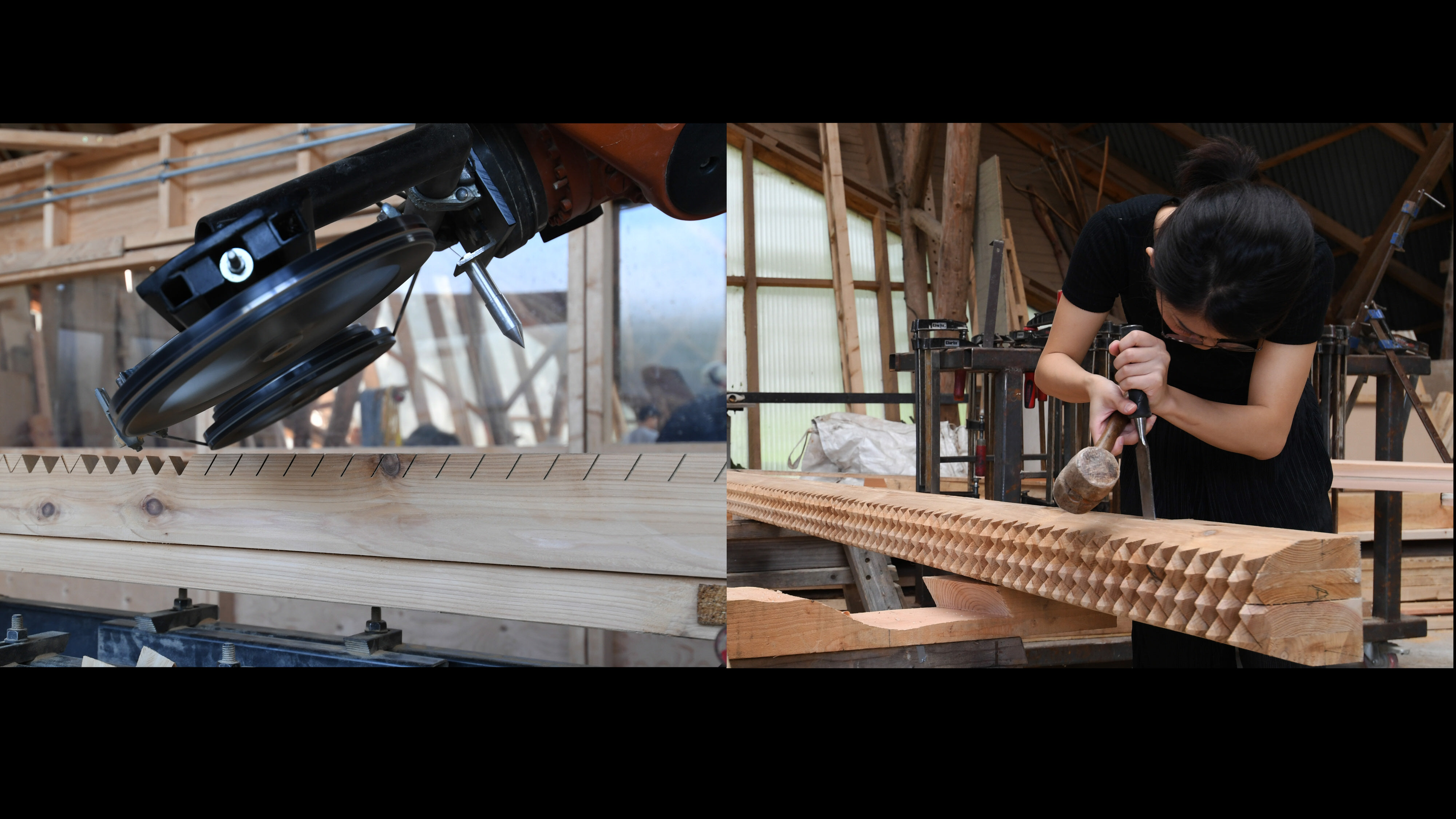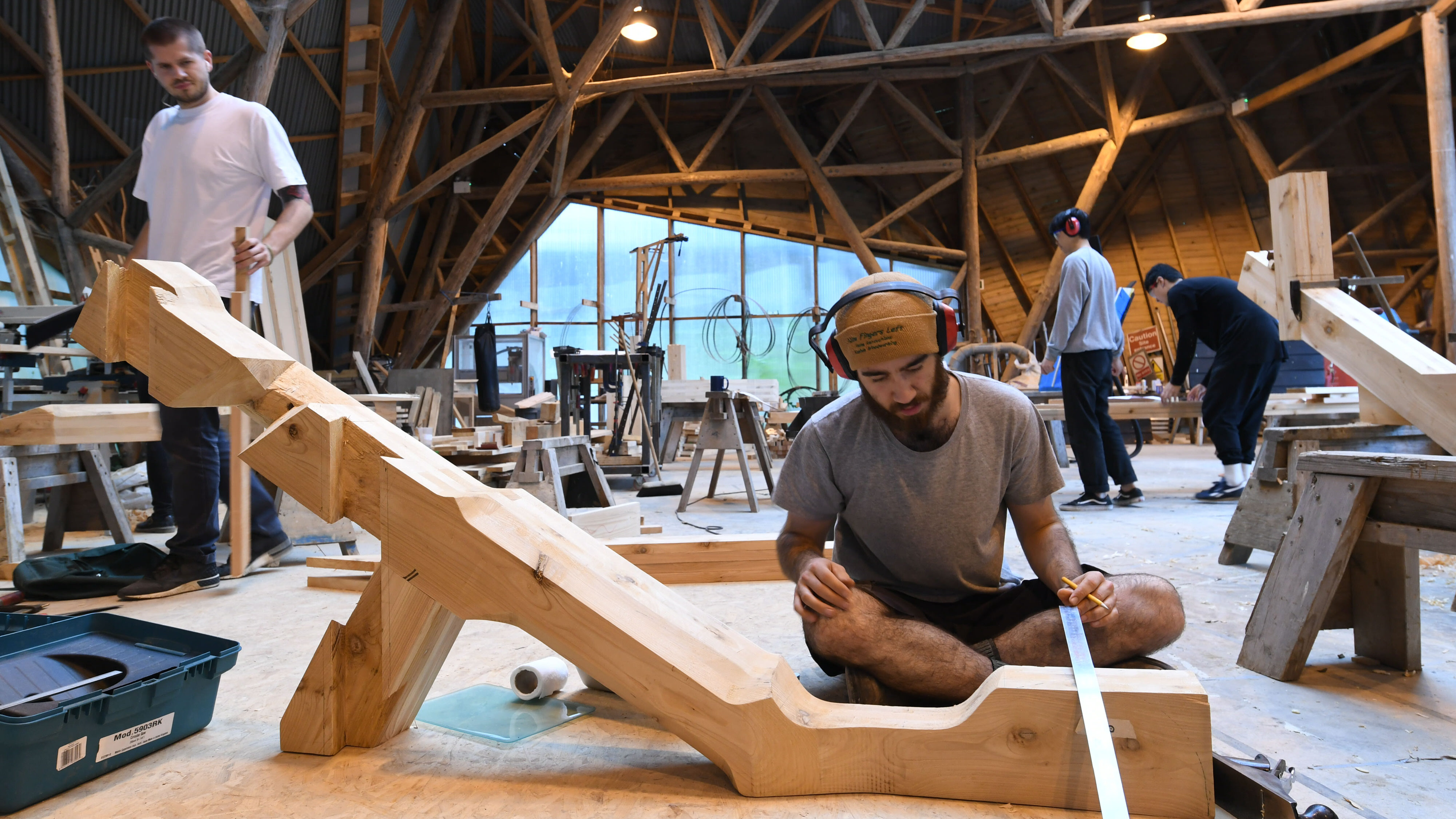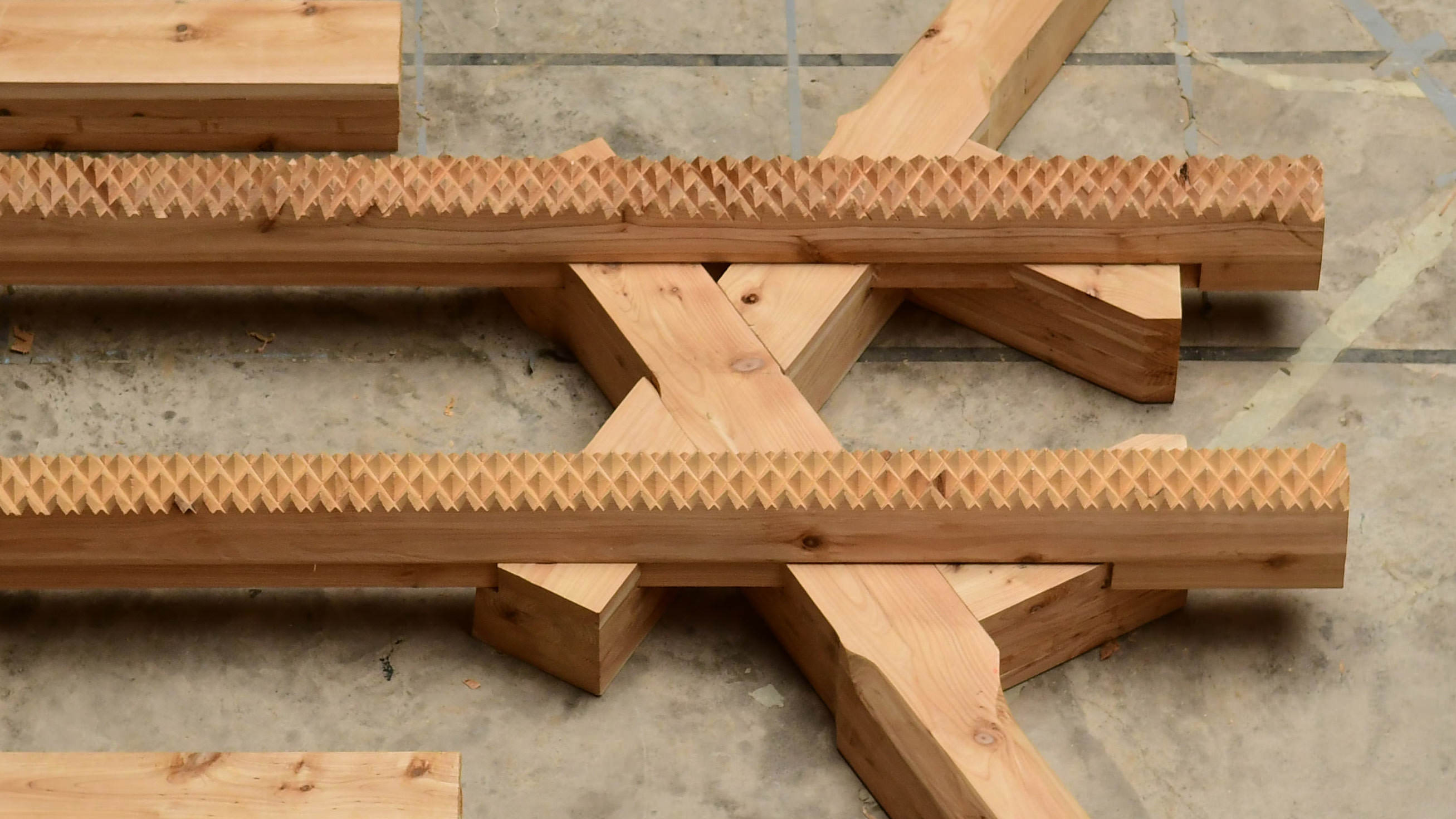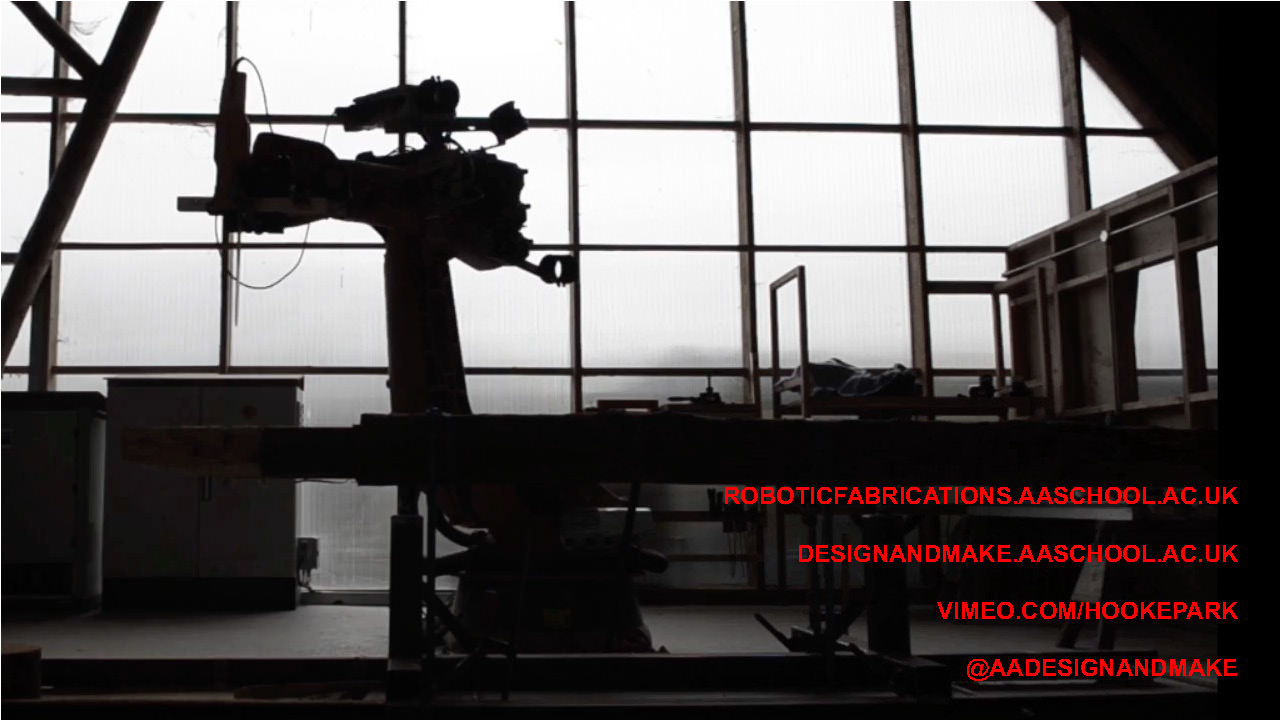 This paper explores the ventures of the Robotic Fabrications AA Visiting School. Cultivating and implementing radical and innovative modes of ar-chitectural fabrication, we borrow from neighbouring creative fields such as choreography, performance and martial arts - efficient code being infected with an exciting spatial complexity and positing an artistic engagement within the world of physical production.
The Robotic Fabrications Visiting School operates as an experimental branch of the Architectural Association's Design + Make program – cultivating and implement-ing radical and innovative modes of architectural production. We foster a deep interest in the technical aspects of robotics while ultimately looking to engage it in a wider spatial and cultural discourse. Merging expert knowledge of timber construction with 6-axis robotic fabrication - the creative potential of prototyping complex timber struc-tures has been explored through the progressive manufacture of a Foundry for Hooke Park.
Traditional tools and techniques for making are hijacked, re-invented and applied as innovative processes for architecture. Our two weapons of choice - a bandsaw and chainsaw - gain an augmented level of precision and control when wielded by the Kuka KR150. In converting these tools into end-effectors, their performance is al-tered. Through rigorous physical testing, we prototype intricate connection details, and apply the extraordinary precision and flexibility of multi-axis robotic machining while ensuring design strategies are firmly rooted within tradition.
The paper's full text can be found in the conference's publication.
The ROB.ARCH conference series is a collaborative effort between the co-hosting universities, industry partners, and the Association for Robots in Architecture. The adoption of digital fabrication in the creative industries continues to accelerate as the potential for innovation and creative expression using robotics is being harnessed. The ROB.ARCH conference series aims to allow practitioners to share expertise, to bring together teams of international researchers, to foster networks, to increase knowledge, and to stimulate innovation.
Collaborators
Emmanuel Vercruysse
Pradeep Devadass